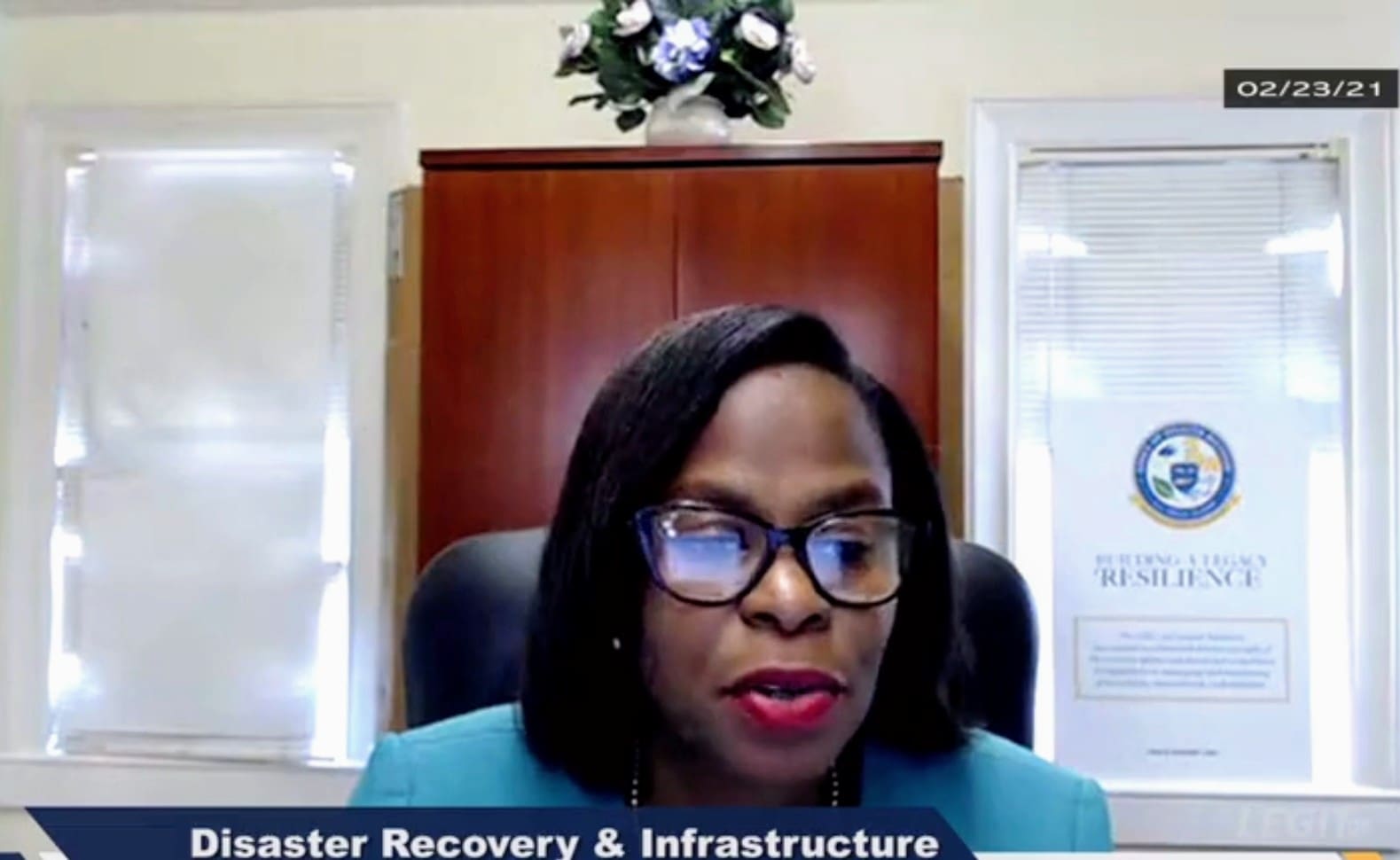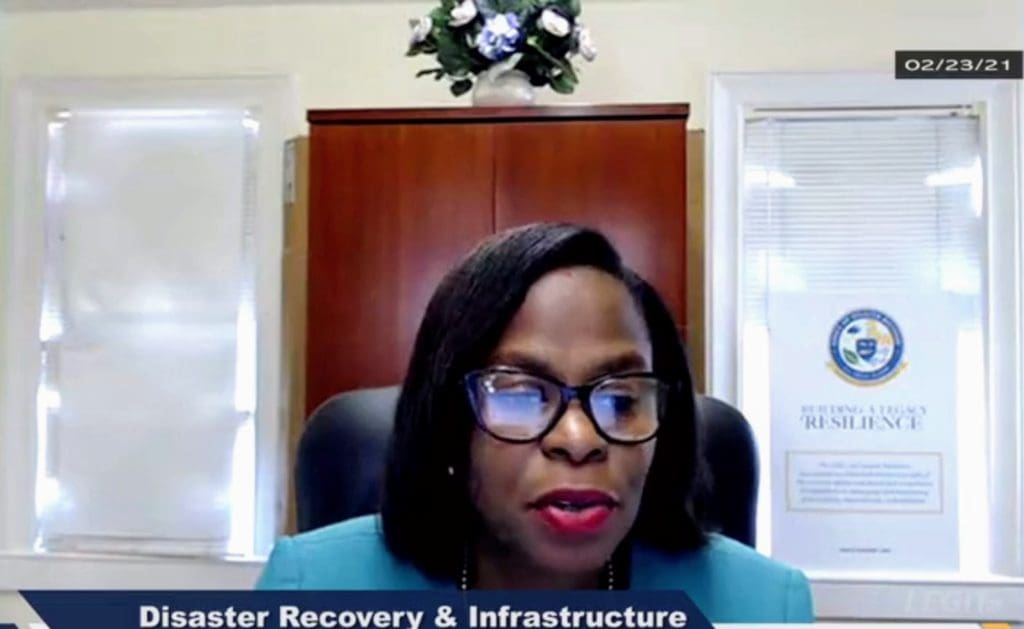 The Federal Emergency Management Agency has gained confidence in the Government of the Virgin Islands to spend the territory's expected $8 billion in disaster recovery funds, and as of Jan. 29 has lifted the manual drawdown restrictions imposed after a federal audit.
At Tuesday's Senate Disaster Recovery and Infrastructure Committee hearing, V.I. Office of Disaster Recovery Director Adrienne Williams-Octalien said the now-lifted limitation had required FEMA approval before funds could be drawn down for the Public Assistance and Hazard Mitigation Grant Program.
The restriction was set after the Government of the Virgin Islands was told it was a part of an audit and "a sampling of 2018 Public Assistance disbursements for hurricanes Irma and Maria were alleged to have improper payments," Williams-Octalien said. Cited among the reasons for potential improper payments were two areas of concern, she said, the lack of sufficient documentation to support the disbursements made and disbursements for work outside the project's scope of work.
"The decision to lift this requirement is a reflection of FEMA's confidence in the protocols and processes put in place by the territory to continue to administer the obligated funds," Williams-Octalien said.
Testifying alongside officials from the Office of Disaster Recovery were executives from various government instrumentalities who provided insight into how the entities have been using the territory's disaster recovery funds.
Housing Finance Authority
After FEMA froze contractor payments in June 2020 due to "cost reasonableness concerns," Williams-Octalien said the Office of Disaster Recovery had to coordinate with various agencies to address concerns regarding construction-related costs. But as recently as this month FEMA approved the release of nearly $77 million in unpaid invoices.
"While this is a significant accomplishment, a determination on soft costs – which includes contractor costs associated with housing, travel, oversight and administration – is still pending," Williams-Octalien said.
There are several programs and projects implemented by the V.I. Housing Finance Authority, like the Sheltering and Temporary Essential Power Pilot Program – which is also called the STEP Program – EnVIsion Tomorrow and the Community Disaster Block Grant Disaster Recovery Program.
Williams-Octalien said more than $500 million in federal disaster recovery funds were obligated to the V.I. Housing Finance Authority's STEP Program, through which 6,560 temporary home repairs and 1,648 permanent roofing repairs were completed in the Virgin Islands.
V.I. Housing Finance Authority Executive Director Daryl Griffith said, "To say that the VIHFA has been in a dog fight to ensure that local and stateside contractors get paid for this program is not an overstatement."
Griffith told the committee how the V.I. Housing Finance Authority had to go through an appeal process and request an arbitration. It was six months after FEMA had halted payments to contractors before the federal agency agreed that the costs were reasonable.
On Feb. 16, Griffith said the V.I. Housing Finance Authority was able to issue checks for over $75 million to its primary contractors AECOM and APTIM.
Water and Power Authority
Williams-Octalien said Virgin Islands Water and Power Authority projects account for nearly half of FEMA Public Assistance projects.
These projects include a resiliency plan, which calls for composite pole installation and increased undergrounding capacity, restoration of the East End Substation on St. Thomas and the service expansion project at the Randolph Harley Power Plant on St. Thomas.
The Authority has been obligated $1.2 billion in FEMA Public Assistance funds, of which nearly $900 million has been expended.
Department of Health
Health Commissioner Justa Encarnacion said of the 46 FEMA Public Assistance projects applied for by the department, 54 percent have been obligated, totaling over $13 million.
The Department of Health is still awaiting funds for hospital construction and rehabilitation, but Encarnacion said the department has expended over $700,000 toward disaster recovery projects following the 2017 storms.
Sens. Janelle Sarauw, Kurt Vialet, Marvin Blyden, Samuel Carrion, Franklin Johnson, Carla Joseph and Genevieve Whitaker were present for the hearing. Additional non-committee members were also present.