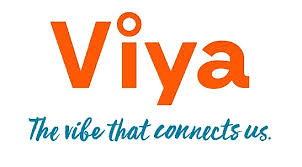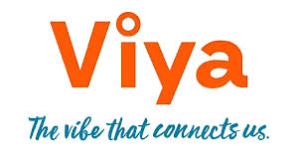 Anevia, a leading provider of OTT and IPTV software solutions, has announced that its multiplatform video-delivery solution has gone live on ATN International's Viya, the largest telecommunications and entertainment service provider in the U.S. Virgin Islands.
The newly launched Viya TV+ service gives islanders throughout the region access to a cutting-edge television experience using cloud-based connectivity. Subscribers gain access to linear and on-demand content through a dedicated media player, Smart TV, iOS or Android device.
They can also enjoy seamless viewing between all devices in the household, at their preferred time.
"The arrival of our Viya TV+ connected TV platform is fantastic news for the islands," said Mark Jensen, executive director of Video Product and Strategy of ATN. "We have been working hard with our partners to bring one of the best entertainment experiences powered by our award-winning user interface offering personalized recommendations and highlighting popular live and on demand content seamlessly. The underpinnings of the experience are Viya's ultrafast and reliable broadband service. This enabled us to leverage cloud-based solutions from Anevia powering the delivery of both live and on-demand entertainment to any screen along with a powerful cDVR service. It's so important for us to be able to combine leading technological innovation with our long-standing commitment to sustainability, and with this new entertainment platform, we can deliver on both."
Damien Lucas, Anevia's co-founder and CTO, said, "Our scalable solutions enable OTT TV service providers to increase efficiency while reducing their environmental footprint. We are proud to have helped ATN International deploy a service that makes watching television a better experience in all ways: more fun and greener."
Anevia has provided several key CDN and cloud DVR technologies to implement a scalable and cost-effective network with efficient storage that provides the flexibility necessary for a multinetwork deployment. The system's architecture supports traditional as well as multiscreen OTT services.
About Viya
Viya is the largest telecommunications provider located in the U.S. Virgin Islands, providing a full suite of telecommunications and entertainment services. Its family of services for both the business and residential markets include wireline and wireless voice service, fixed and mobile broadband plus cable television service offered over a hybrid fiber-coaxial wireline network and a newly deployed, state-of-the-art 4G LTE wireless network serving St. Croix, St. Thomas, and St. John.
For more information, visit www.viyavi.com.
About ANEVIA
Anevia is a leading OTT and IPTV software provider of innovative multiscreen solutions for the delivery of live TV, streaming video, time-shifted TV and video on demand services. The company offers a comprehensive portfolio of video compression, multiscreen IPTV head-ends, Cloud DVR and CDN solutions to enable viewers to enjoy a next-generation TV experience – anywhere, anytime and on any screen – including 4K UHD content. The solutions have been widely adopted by globally renowned telecom and pay TV operators, TV broadcasters and video service providers in hospitality, healthcare and corporate businesses.
Founded in 2003, Anevia has a track record of being first to market with advanced video technologies. The
company is a member of and active contributor to several TV, media and hospitality industry associations.
Headquartered in France, with regional offices in the USA, Dubai and Singapore, Anevia is listed on the Paris Euronext Growth market. Since October 2020, Anevia's capital is majority-owned by Ateme, the leader in video processing enabling billions of viewers to watch content on any screen at any time, following Ateme's acquisition of 87% of the share capital and 87 percent of the voting rights of Anevia.
For more information, visit www.anevia.com