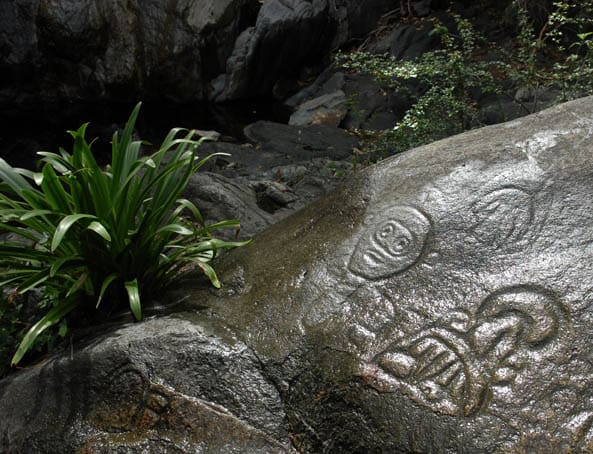 During the first week of January, Gov. Albert Bryan Jr. vetoed six bills. Among them was Bill Number 33-0364, which sought to create a Virgin Islands Indigenous Tribe identification card for those who identify as Taino, Carib, Kalinago or any other Caribbean indigenous group. It was a setback for Maekiaphan Phillips, a St. Thomas woman who has been pushing for tribal recognition from the Virgin Islands government for eight years.
Phillips is the "kasike" ("cacique" in Spanish) or "chief" of the Guainia Taino Tribe of the Virgin Islands, the first named chief in the Virgin Islands in hundreds of years. "We thought it best to link our tribal name to our Taino brothers and sisters in Puerto Rico; Guainia also links us back to the Amazon and Venezuela," she said.
For those who are unfamiliar with the term "Taino," it refers to "the Arawakan-speaking peoples of the Caribbean who arrived from South America over the course of 4,000 years," according to an article in National Geographic.
Currently in Puerto Rico, the Dominican Republic, Cuba and now the Virgin Islands, the term "Taino" is generally preferred over the term "Arawak."
This is the third in a series about Taino culture and history as it relates to the Virgin Islands.
As chief of the Guainia Taino Tribe of the Virgin Islands, Maekiaphan Phillips continues to promote tribal identity with those who feel a sense of kinship and seek her out for membership.
She also instills her heritage among her own family; with 12 children ranging in age from 40 to 13, you could say she has a small tribe of her own.
The Phillips family is well known on St. Thomas for their artistic talents and their community activities. Photographs of them in traditional clothing and in natural settings have been widely circulated.
"The family has an in-house recording studio, photo studio and salon," said Suzanne Darrow Magras, an educator who got to know them through membership in the Traditional Indians Carnival Troupe.
The family continues to write and produce music and videos, create original video content and host a weekly Facebook Live show. Streaming on Friday nights at 7 p.m., "Live with the Phive" has more than 13,000 followers. The show that aired on Jan. 22 drew more than 600 comments.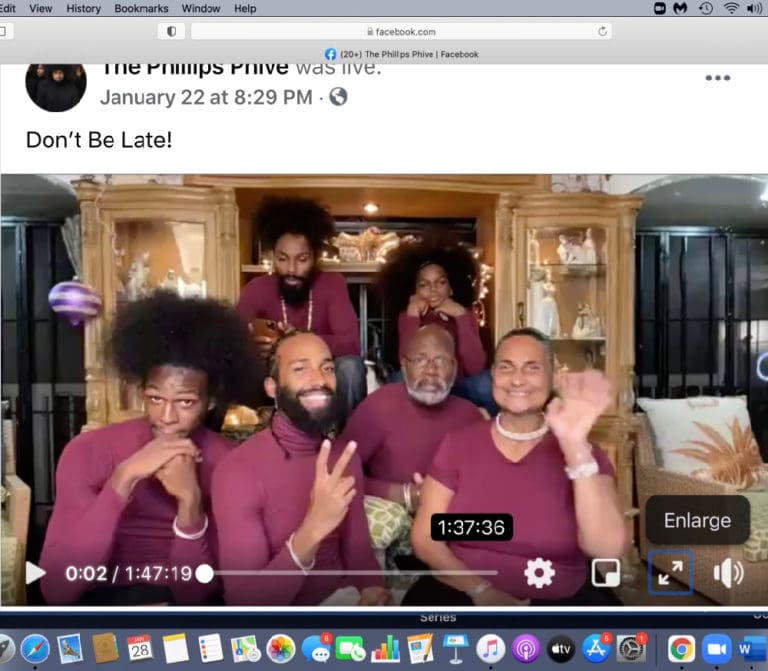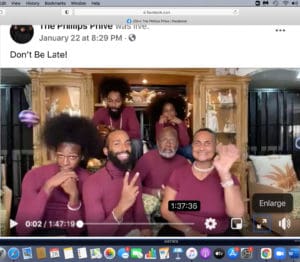 Darrow Magras described the show as "part talk show, part family therapy and part community therapy." She said it has gained popularity because of the family's willingness to talk things out intergenerationally.
"On the show, they tackle important social issues such as toxic masculinity, child abuse and fatherhood. The family's strong faith in God and close connection make them ideal role models, and they serve as inspirations for the territory," Darrow Magras said.
As members of the community of Opi'a Taino International, Inc., the Phillips family practices community engagement. Following hurricanes Irma and Maria in 2017, they established a feeding program on St. Thomas.
"The family began to ask everyone if they would donate the perishable food from their refrigerators since there wasn't any electrical power, and it would eventually spoil," Darrow Magras said. "The family just started cooking and didn't stop. They provided thousands of people with a healthy, hot meal every day. They set up a 'Sit and Eat, Meet and Greet, Tell Your Story,' where members of the community came and received a hot, home-cooked meal and shared their stories of loss, frustration and gratitude." This led to the nonprofit being featured three times on Good Morning America.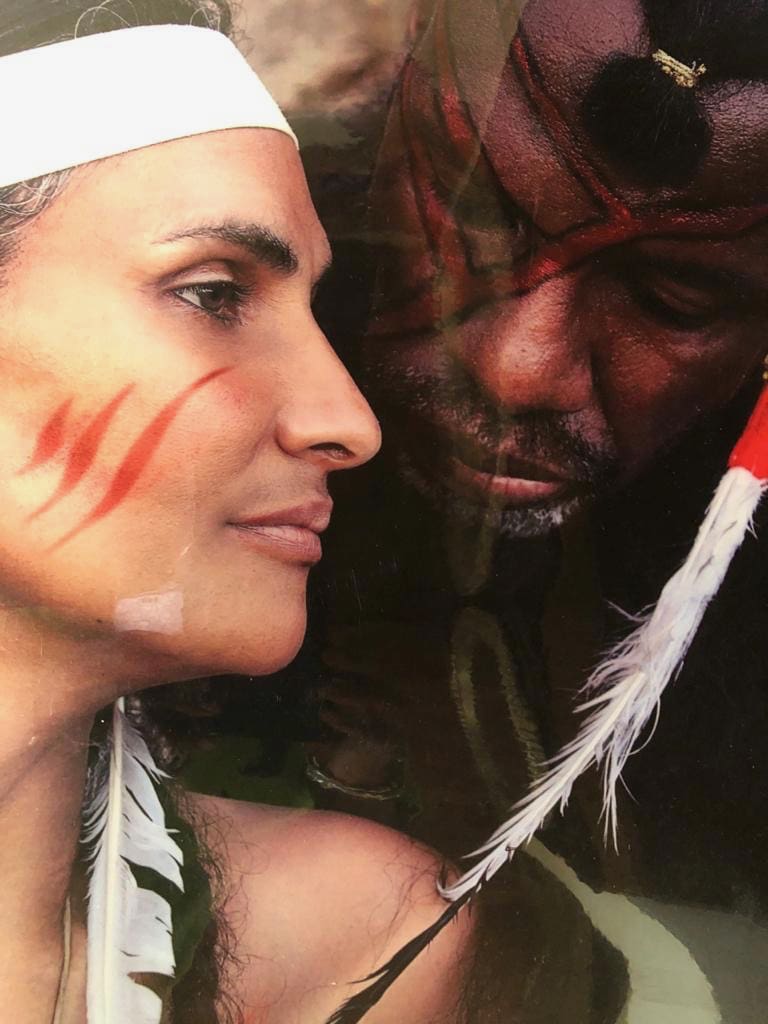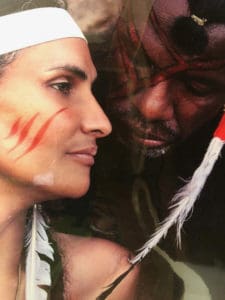 Maekiaphan Phillips, who has family roots in Vieques and Tortola, was born on St. Thomas. Her birth name was Malciana Malcola Rivera, but she disliked that her name contains the syllable "mal" which means "bad" or "wrong" in Spanish and French.
"Maekiaphan is the name given to me when I gave my life over to Christ," Phillips said. "It means 'I've found my way home to God.' It is indigenous, but I'm not sure which language. Tainos never had a written language – that is why we have petroglyphs [rock carvings]." Community members also know her as "Marcey," "Epifanio's daughter," or simply "the Indian," she added.
Tesroy Phillips, her husband, was also born on St. Thomas but moved to Miami as a young boy and was primarily raised in one of that city's worst projects. He broke into the film business in Florida, gaining small roles as an actor and singer, and developed a career in TV and film production before moving back to St. Thomas.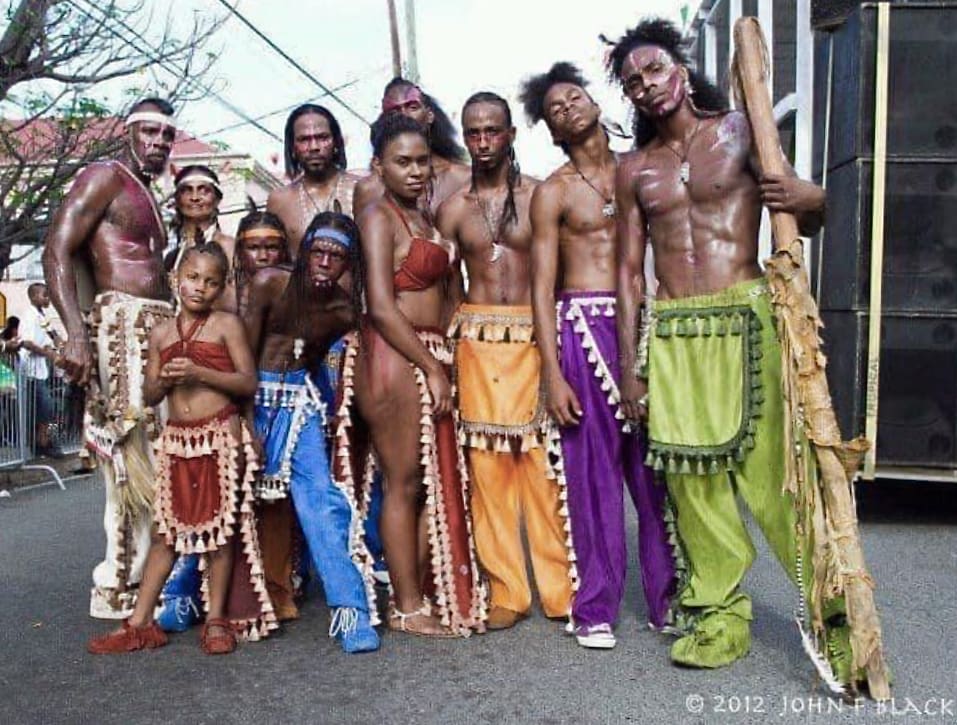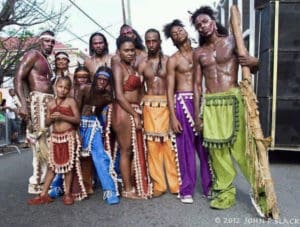 "The couple passed their love of the entertainment industry on to their 12 children, each of whom is a talented artist in his or her own way," Darrow Magras said.
Asked to provide some current information about the family, Maekiaphan Phillips said, "My second son Nathaniel is well known for providing services to people coming on vacation. They call him 'Fuse da Connection.' My older daughter Malache is a hairstylist, and since Irma and Maria, she became well known for laying tiles."
"Emmanuel is, of course, the photographer, videographer, graphic artist, producer, wardrobe specialist and makeup artist for colored faces," Phillips said.
Tu'Shouney, Ashawn-Taedo, Adream, Emmanuel and Nathaniel are now known as the Phillips Phive and appear weekly on Facebook Live. They also work as singers, actors and models. Tu'Shouney is also a poet.
The three youngest children are all deeply involved in sports.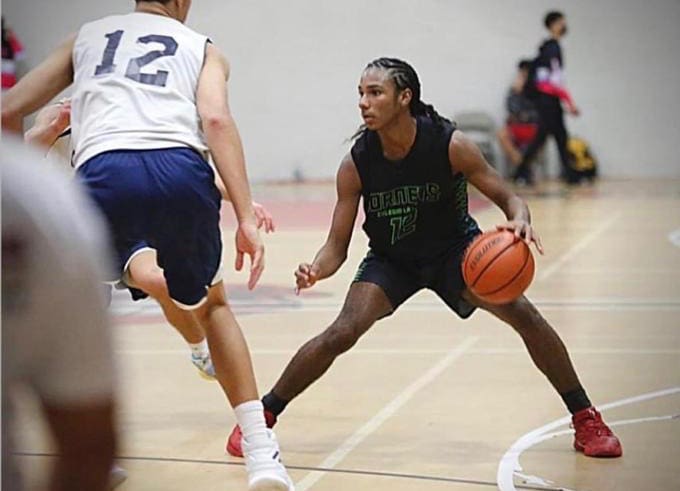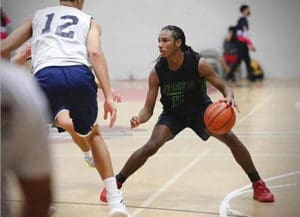 Amayoa'ah, 17 years old, is a starring member of his school's basketball team in Puerto Rico; by attending school abroad, he has been able to compete in tournaments in Florida and hopes to win a college scholarship.
Fifteen-year-old daughter Ashukamay'ah also has opportunities to develop her basketball skills on her school's team in Okeechobee, Florida. At 13, Chaynaya'ah, the youngest son, also dreams of playing basketball.
Both Maekiaphan and Tesroy have decried the almost total shut down of interscholastic sports since the onset of the COVID-19 pandemic. For several months, Tesroy supervised groups of up to 30 basketball players who gathered at courts at local schools.
"I was there three or four times a week. There was no weed smoking when I was there. I made sure it was a safe environment," he said.
In recent months, the players have since been locked out of sports facilities, and the absence of healthy outlets is leading to a spike in crime. "It's ridiculous," Tesroy said, "COVID isn't killing our teenagers. It's gunshots."
Previous stories in the series
– Taino Today, Part 2: Phillips Seeks to Raise Awareness of Taino Ancestry
– Taino Today Part One: Descendants Challenge Outdated Extinction Theory