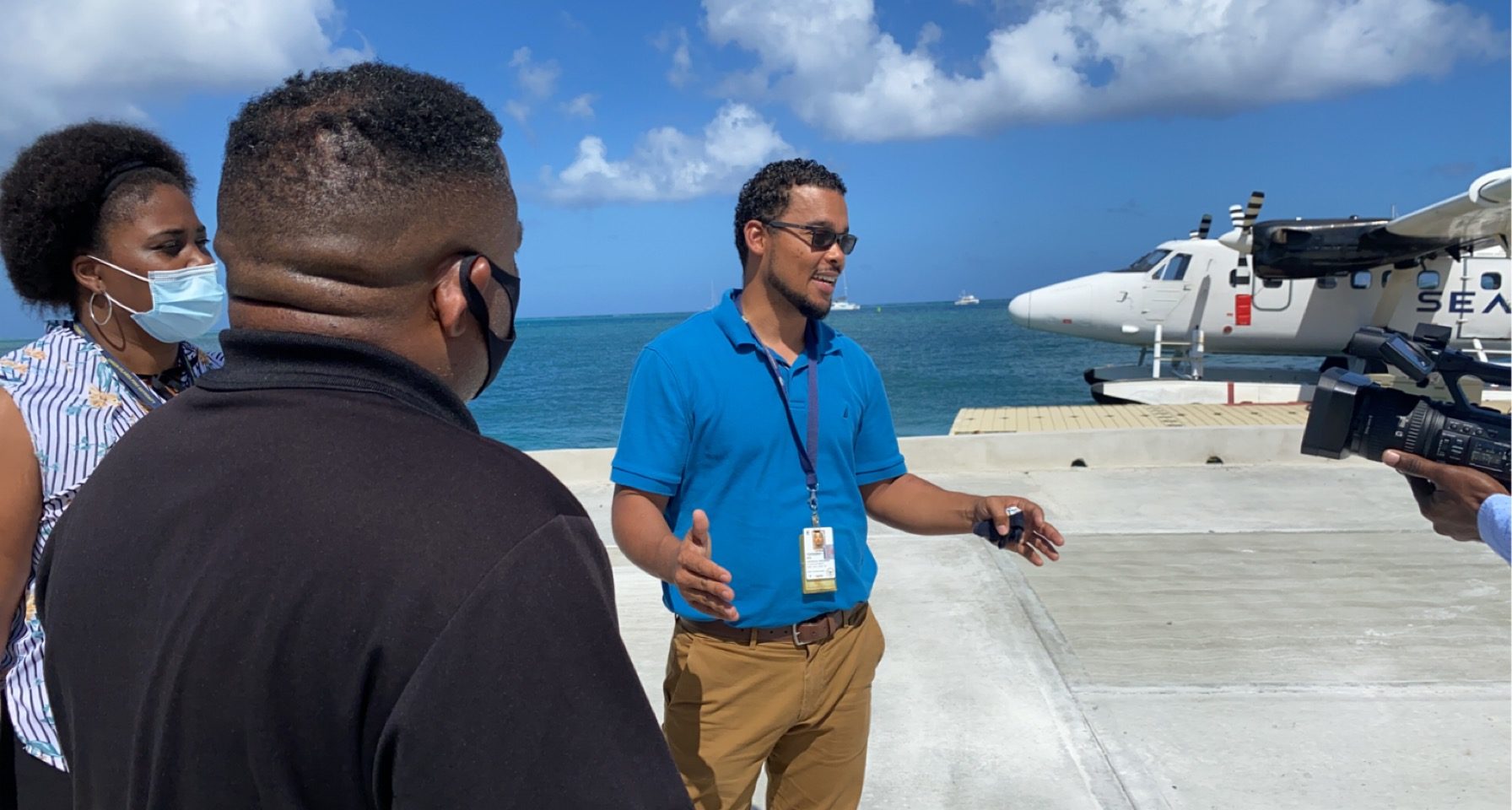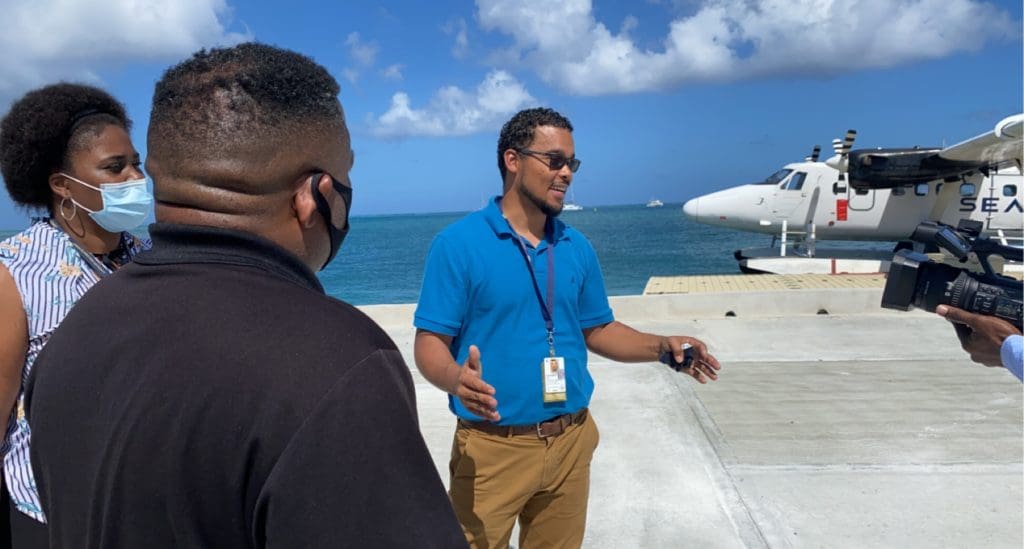 The Port Authority is working right now on upgrades to hangars and runways at the St. Croix airport and a new boarding ramp at its seaplane terminal, officials revealed during a media tour Wednesday. Assistant Executive Director and Director of Engineering Damian Cartwright gave updates as they led the tour.
The Henry E. Rohlsen Airport expansion began in October 2020 and was funded in 2019 by a U.S. Economic Development Administration grant in the amount of $7 million. The amount was then matched with $1.6 million allocated by the 33rd Legislature. "Matter of fact, we just literally received those checks from the Legislature," said Executive Director Carlton Dowe.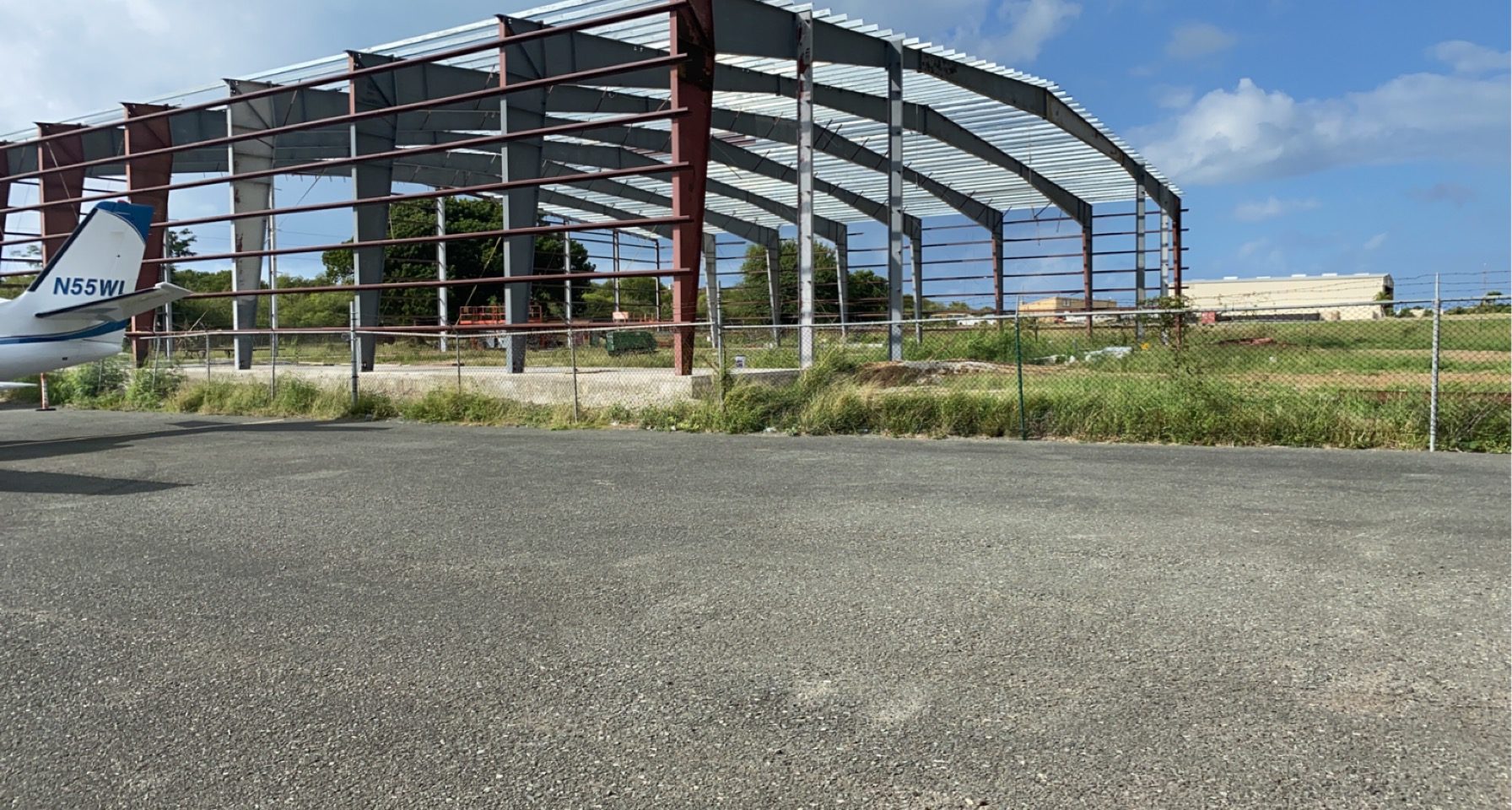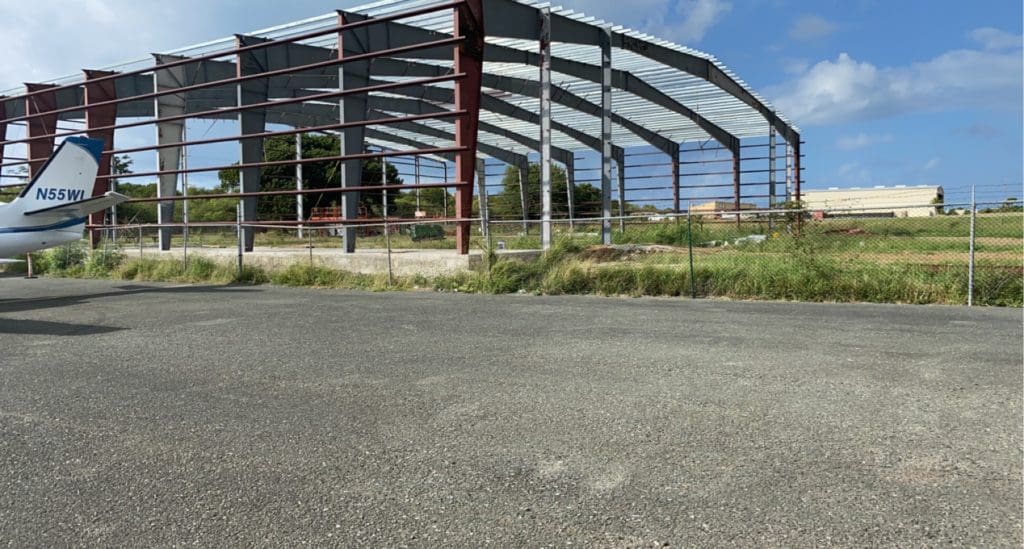 The 10,000 square feet runway will have the ability to attract a long-haul route from Europe, said Cartwright. "At the moment, the airport does not process a flight that can bring in 260-290 passengers. Once we get that system streamlined and expanded then we can now potentially open ourselves to a new tourism market."
The project will more than double the capacity of the pre-clearance hold room and provide retail concessions, food and other amenities such as portable device charging stations. The airport's new design will be able to accommodate five jets on the ground at any time and is expected to be completed by February 2022.
In addition to the expansion, other projects that are ongoing include the remodeling of two hangars. The smaller of the hangar buildings will undergo restoration and will provide additional high-end capacity for smaller planes and maintenance. The larger hangar building will be able to accommodate general aviation operations for larger aircraft.
Another project expected to begin this year is an overhaul of the lighting at the Henry E. Rohlsen Airport, where the runway and taxiway lighting will be upgraded to LED lights.
At the Svend Ovesen Seaplane Terminal located at the Christiansted harbor, the shoreline revetment project has revitalized and stabilized a bulkhead. "We have a brand new structurally sound bulkhead in place right now," said Cartwright. The EPA found hydrocarbons or fossil fuels and gas had leached into the subsurface and was entering the ocean. Part of the bulkhead provides containment for that and meets EPA requirements.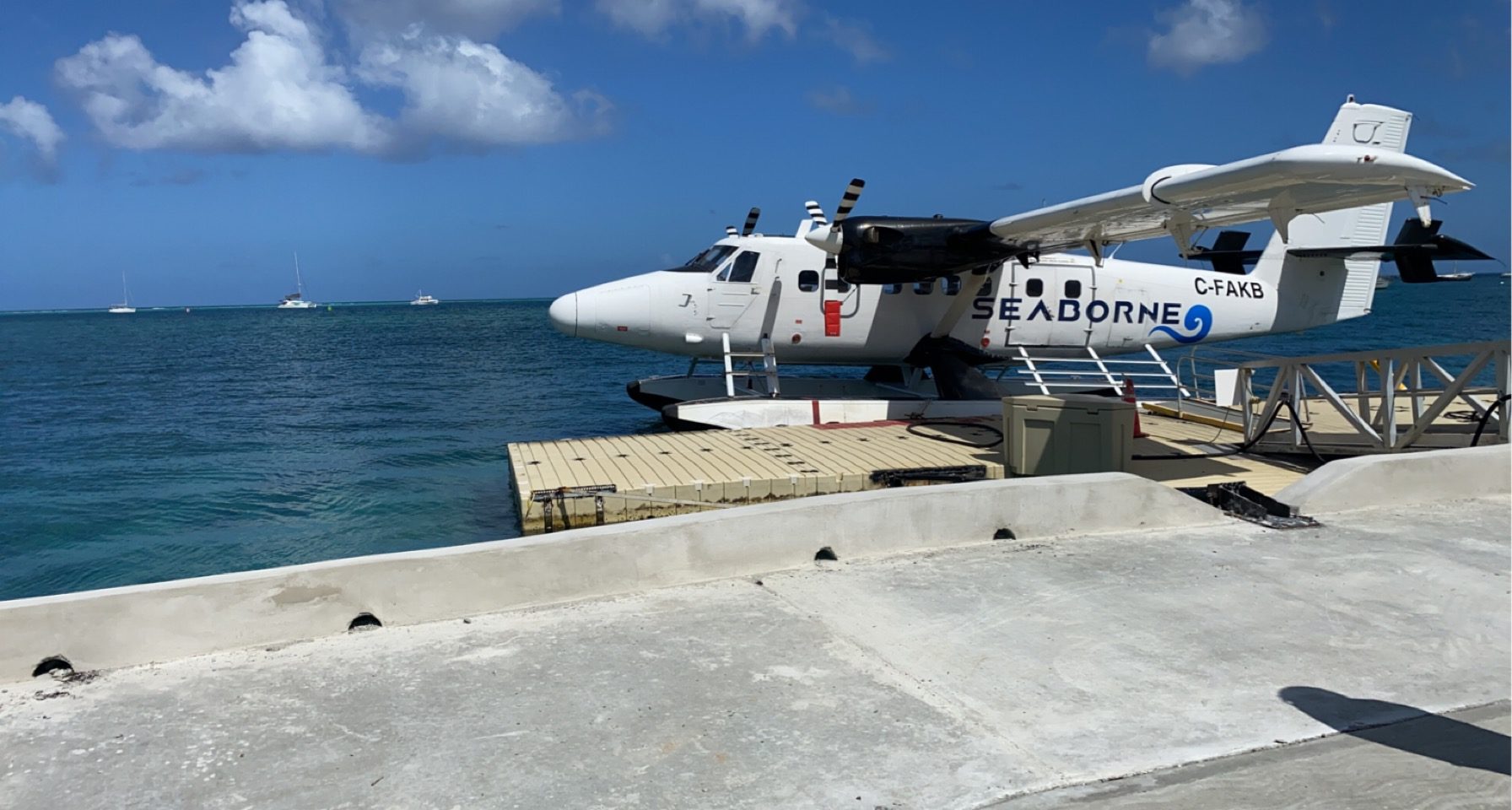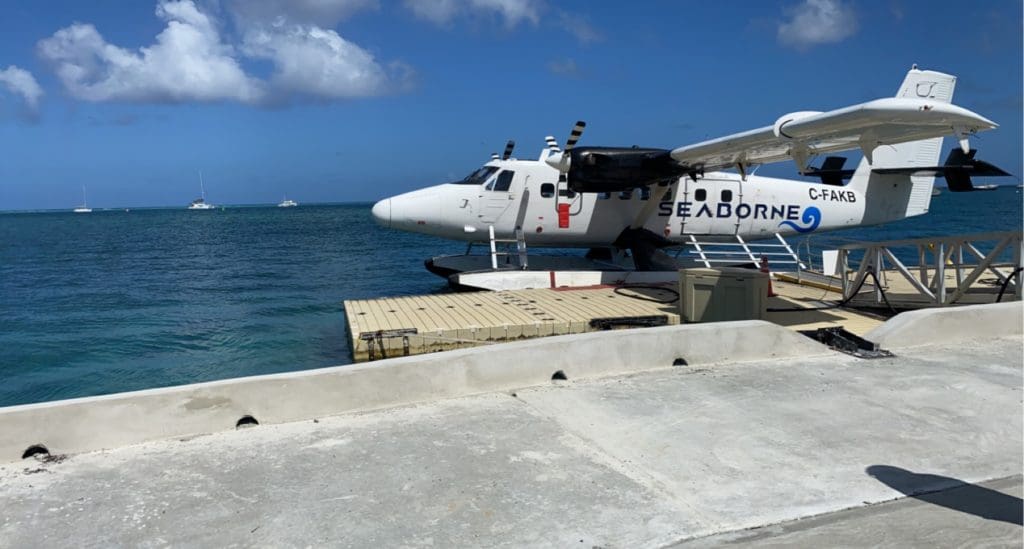 A new loading ramp was also installed at the seaplane terminal. "Deplaning and boarding the seaplane is safer and a lot more convenient," said Cartwright.
The total cost of the seaplane terminal project came to $3.54 million. The next phase of the project involves sheet pile driving and soil vibro compaction.
Another goal for the Port Authority will be to provide a facelift to the waiting area at the seaplane terminal. "Both St. Thomas and St. Croix can use brand new terminal facilities that basically provide the user experience that we expect when we traverse to a terminal and board an aircraft going and coming," said Cartwright.