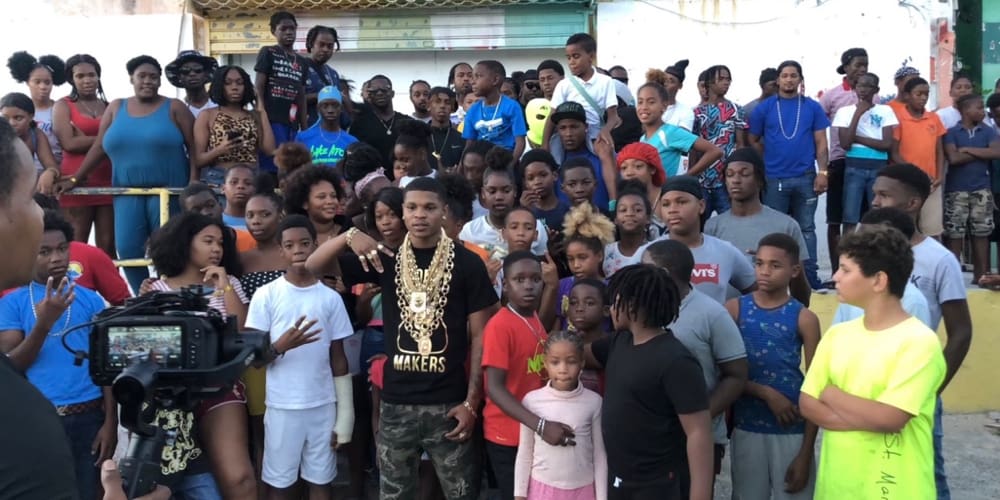 Rap Artist "P-Nut Deh Real Nut," also known as "PNDRN," is starting the year on a high note, with more than three million streams on Sound Cloud and more than 100,000 views on YouTube. His style of rap called "Carib Drill," a hip hop 1980s style of music, remains true to his Crucian accent.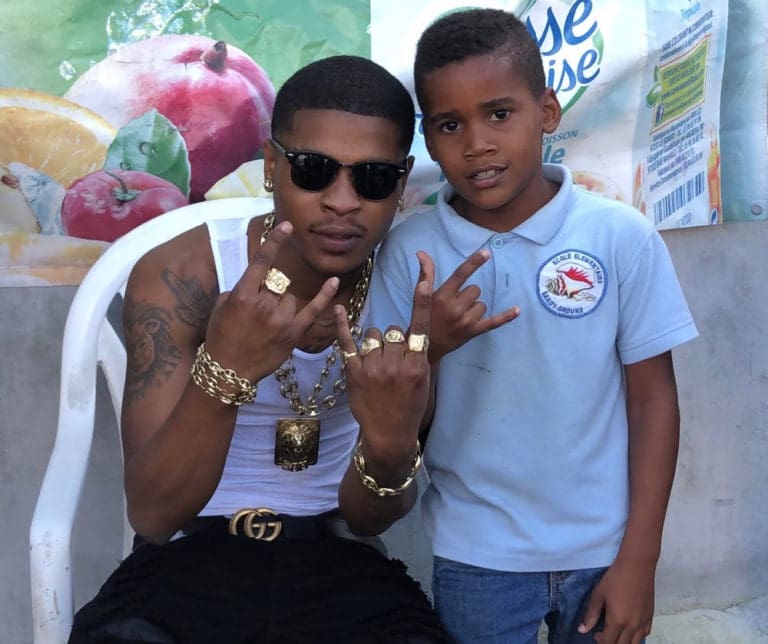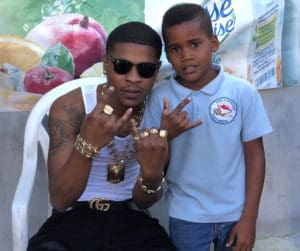 P-Nut, whose real name is Dejahni Lawrence, was born and raised on St. Croix, suffered great loss at a young age. After losing his father and a few uncles to gun violence, his home was raided repeatedly by the police, but he said he didn't allow his childhood to determine the outcome of his life. His grandmother who had 11 children of her own, took him under her wing.
"Growing up in Mon Bijou has made me strong and made me tough," he said.
Today the 21-year-old performer's lyrics and ability to remain true to himself have become relatable to young Virgin Islanders who are growing up in similar circumstances.
"I've always been into music from growing up. My whole family was into music. I grew up watching Snoop Dogg and Bow Wow, and in my living room everybody was watching BET. I always knew I wanted to have a microphone in my hand," P-Nut said.
He listed local artist Bug-Zbugs as another performer who inspired him.
"Bug-Zbugs was actually one of the first people who actually put me in a studio and told me that I could really be a rapper and that inspired me," he said.
He credited his manager, Xavier Acevedo, as another inspiration and mentor, someone who believed in the young artist from the very start.
P-Nut's mission was to make a statement right out of the gate, and that he did. With almost 100,000 streams on YouTube, in a matter of two weeks, his video, "PNDRN – I Feel like the Goat" ("G.O.A.T." means greatest of all time) features a goat, literally.
"My take on Virgin Islands rap is that you have to be raw, you have to be yourself. Our accent is raw. The goat theme came from the first line of the song. I had to make a statement; it was time. I had to let them know it has been a minute, but do not forget."
Before P-Nut began to focus on music in 2020, he took a two-year break and worked a full-time job.
"I was paying bills, trying to get my car and walking an hour to my job. I was so focused on life and responsibilities and being an adult and not focusing on music," he said.
When COVID-19 hit, P-Nut was living in Orlando, Florida. He lost his job due to the pandemic and began to refocus on music.
His style of allowing the public to preview his music speaks to the power of social media. P-Nut gives sneak peeks of his music prior to its release and promotes himself on Facebook Live.
"Self-promotion is the best promotion. I get a lot of great energy from people who join my live," he said.
P-Nut confesses that sometimes he receives criticism for releasing his music before the release date. To those people, he said, "I tell them that I rather know a song before it drops because I can sing along."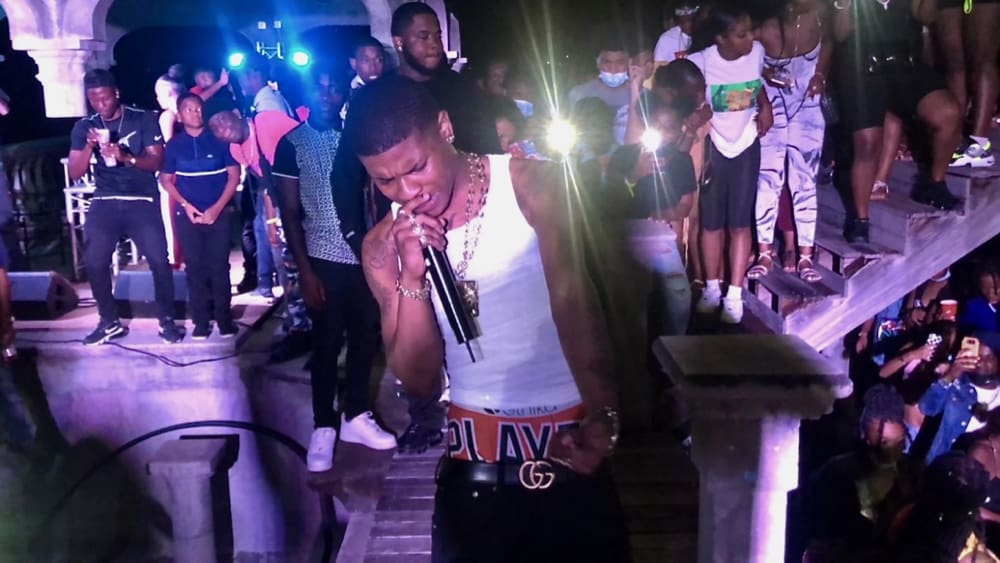 His manager at first mentioned probably taking on calypso, but P-Nut refused.
"He really wanted to create a lane for himself and other Caribbean artists," Acevedo said. "His goal is to set a new lane for artists coming out of the Virgin Islands."
P-Nut said, "Look at Popcaan," referencing the popular reggae artist. "He doesn't change his accent for nobody. You do not have to change your accent in this rap game to make it. They are going to love you for you."
"Every day I wake up I think of how fortunate I am. To see people of all ages dancing to my music," he said.
P-Nut was also able to meet with one of the members of the popular group Rock City after the artist requested to meet with him.
"For someone like Theron [Theron "Uptown AP" Thomas] to reach out to me, it was like a dream. You cannot be from the Virgin Islands and not know about Rock City. You can say that Rock City is one of those people that made it out of the Virgin Islands."
In the next five years, P-Nut sees himself owning his own label with a successful career and guiding other young artists in the Virgin Islands and, hopefully, the Caribbean.
"I'm trying to also work on visuals this year and more motivational music. I am trying to work on music for every season of my life."
His next project to be released is called "Pain Before the Fame."
"I am trying to make music for everyone," he said.
His latest video shows him on a deck singing into a mic is entitled "ZaZa," and was shot by "Shots by Sin."
Others who worked on the video are Rhakim Toddman, Shane Durand and Ricky Caleb.
As for his gangster image, he assures that he is a "neutral type of guy, that doesn't pick sides."
"Because of the type of music I do, I do not want people to profile me," he said.
His message to his generation and younger generations is that "It is a process, and your time will come. With loss do not ever use it as an excuse. Use it for motivation. There are different ways to grieve."
He said he wants his legacy to be that he was a young individual that came from nothing. "I want them to know that anything is possible and make them a believer."
Editor's note:Rap Artist P-Nut Deh Real Nut's videos may be viewed at his Youtube channel. The songs contain sexually graphic and abusive lyrics that we feel are not be appropriate for a general audience.