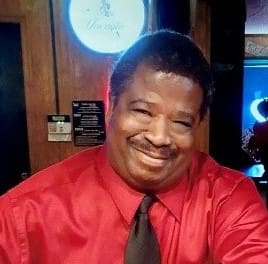 Family and friends are advised of Ivan A. Jacobs' passing on Jan. 7 at 62. Ivan was a kind and wonderful person. Everyone who knew Ivan knew how caring and helpful he was.
He was preceded in death by his mother, Anna Maria Phillipus; father Ivan A. Jacobs Sr.; brother, Elroy Brooks; and nephew, Leroy Brooks.
He survived by his sister, Jeannette Rouse-Cochrane; nieces: Melinda Hatchett-Martyr, Reva Hatchett, Ettie Armstrong and Lenay Brooks; nephew, Eljo Brooks; and numerous great-nieces and great-nephews. He is also survived by special friends and family, including best friend and cousin, Angela Maynard and family members Marcy Encarnacion, Alice, Harry and Jeffrey Maynard, Peter Lopez, Annette Henry, Joycelyn Baptiste and Larry Finnley as well as others too numerous to mention.
Memorial Services will take place at 10:30 a.m., Saturday, Feb. 6, at James Memorial Funeral Home.
Festive colors are encouraged to celebrate Ivan's going home service!
The family asks that all attendees adhere to the COVID-19 guidelines. Masks are required to attend services.