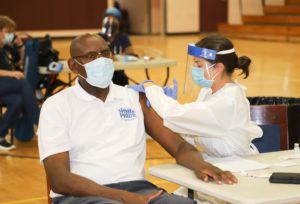 The University of the Virgin Islands launched a COVID-19 vaccination drive for employees on both campuses. This effort was made possible by partnerships with the V.I. Department of Health, VITEMA, Red Hook Family Practice on St. Thomas and Plessen Urgent Care on St. Croix.
Appointments were made for over 160 employees to receive their vaccinations. UVI President Dr. David Hall and UVI Provost Camille Mckayle, Ph.D., were among the UVI employees to be vaccinated last week.
"It is imperative that persons in the community and world make an effort to receive the coronavirus vaccine," said Hall. "This deadly virus has taken so many lives and changed the very fabric of our existence."
"The coronavirus has killed over a million people worldwide. Protect yourself, your family and the people around you by getting vaccinated," said Nereida Washington, director of campus operations on the Albert A. Sheen Campus on St. Croix and COVID-19 point of contact for the vaccination effort.
According to the CDC, the COVID-19 vaccine will be an important tool to help stop the pandemic. Vaccines work by training and preparing the body's natural defenses — the immune system — to recognize and fight off the viruses and bacteria they target. If someone is concerned about taking the vaccine, educate yourself. Visit the World Health Organization and CDC websites for more information. Vaccines save millions of lives each year and are simple, safe and effective.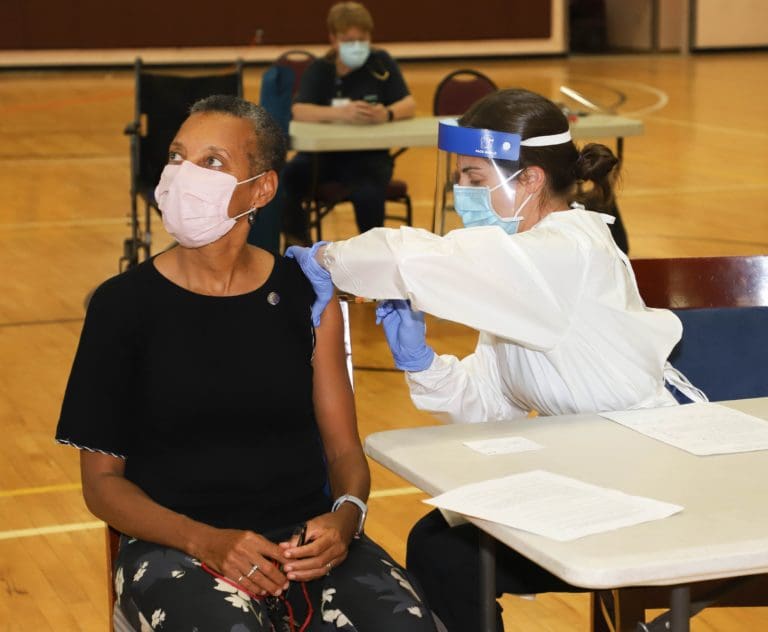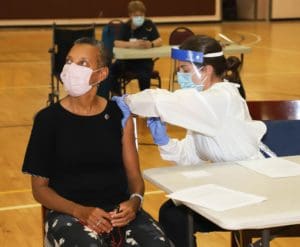 Visit https://www.covid19usvi.com/vaccines for information on COVID-19 in the Virgin Islands and vaccine providers in the territory.
Contact Nereida Washington at nwashin@uvi.edu  if there are any questions.
Don't Wait. Vaccinate. Protect Yourself and Others From COVID-19.