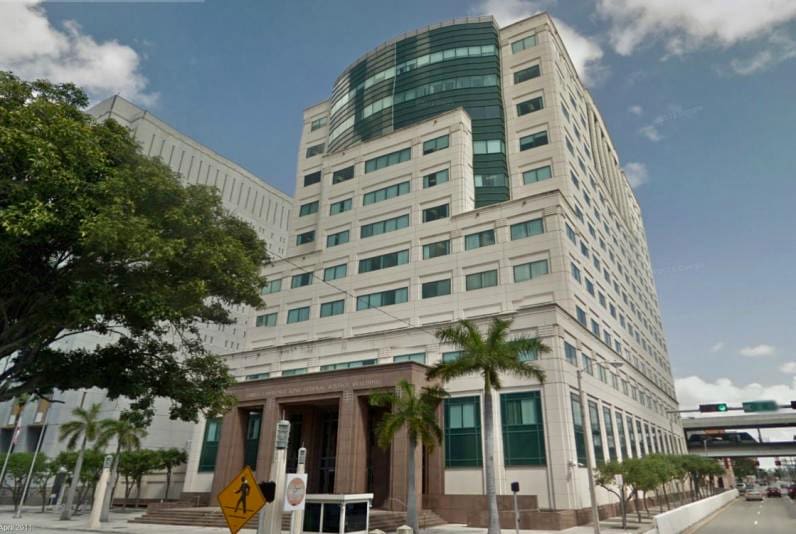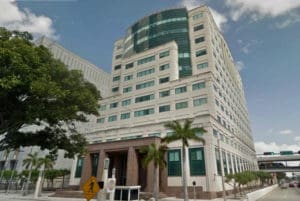 Two Virgin Islands police officers – Teshawn Adams and Shakim Mike – were among a group of men charged in connection with an alleged drug smuggling scheme that investigators said began on St. Thomas.
The two made an initial appearance before a federal magistrate in Florida on Thursday.
A probable cause fact sheet filed with the court lays out details of an organized flight, via private plane, from St. Thomas to Miami with four passengers and 329 kilograms of cocaine on board. It includes statements from Adams and others about an alleged conspiracy to transport cocaine from St. Thomas to Florida. There are also allegations about individuals who joined the alleged scheme in Florida.
Authorities in Miami confiscated 294 plastic-wrapped bricks of a powdery white substance that tested positive as cocaine. The bricks were detected after luggage and duffle bags unloaded from the private plane underwent an X-ray screening at Opa Locka Executive Airport in Miami.
"While performing baggage inspection, U.S. Customs and Border Protection Offices discovered 294 plastic-wrapped bricks, which consisted of a compacted white powdery substance that tested positive for the properties of cocaine," said ICE Special Agent Jorge DeCardona.
At a news conference held Thursday on St. Thomas V.I. Police Commissioner Trevor Velinor acknowledged Adams and Mike were members of the police department's Special Operations Bureau. They were also identified in a statement from the V.I. National Guard as Guard members. Both local agencies say they have begun investigations.
The other passengers who boarded the flight from St. Thomas, identified by police as Royston David and Maleek Leonard, were also arrested and charged. Tevon Adams, identified as the brother of Teshawn Adams, is also in custody. In charging documents, he was identified as the person brought in to drive the passengers and their cargo from Miami to Orlando.
A fifth individual, identified as Anthon Berkeley, was also arrested. He is being charged in a separate case for allegedly arranging to buy some of the cocaine for an unknown individual in Orlando.
An initial appearance for the accused was held on Thursday in Southern Florida District Court before U.S. Magistrate John O'Sullivan. After the hearing, O'Sullivan issued an order warning the prosecutors to provide defendants and their lawyers with all the evidence related to the case in a timely manner.
Assistant U.S. Attorney Yeney Hernandez represented the government at the hearing. Oscar Arroyave is the defense attorney representing Teshawn Adams.