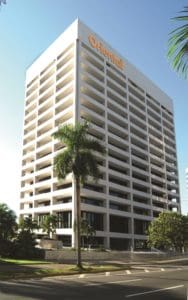 Committed to helping small and medium businesses and entrepreneurs in the U.S. Virgin Islands, Oriental Bank has started accepting applications for the second round of Payroll Protection Program loans. The application portal is currently open to customers who have not previously receive a PPP loan. Businesses can apply through www.orientalbank.com/ppp.
Those who participated in the first program will be welcomed to apply in the next few days.
"Small businesses play a significant role in our economy and need our support to continue operating their businesses and limit further economic hardship. These have been difficult months, and from the beginning, we have been there helping local businesses. In total, we have granted more than $275 million in PPP loans impacting 3,300 businesses and 58,000 employees of these businesses," said Carlos Comas, vice president of business banking at Oriental.
Comas emphasized that the entire application process with Oriental is digital, making it more comfortable, accessible and convenient for their clients. "We were the first bank to implement this digital process with the first round of applications, offering quick responses to our clients. This time it will be the same, first working with those who have not yet participated in the program and then with those who have previously applied."
As established by the federal government and the SBA, the loans, in addition to helping small and medium-sized businesses with employee retention, will also cover additional expenses including operating costs, property damage costs, vendor costs and protection expenses for workers.
In this second round of PPP, customers who have already participated in the program must have disbursed the funds received in the first round before the new loan's disbursement date. Additionally, they must have no more than 300 employees and must have had at least a 25 percent reduction in gross revenue between comparable quarters in 2019 and 2020.
For details on how Oriental can help small and medium-sized companies with their business and request assistance, customers can contact their relationship manager or access www.orientalbank.com/ppp.
"We are more than ready to provide the service and assistance our clients need so that they can continue to run their businesses and pay their employees. We are here to help," said Comas.