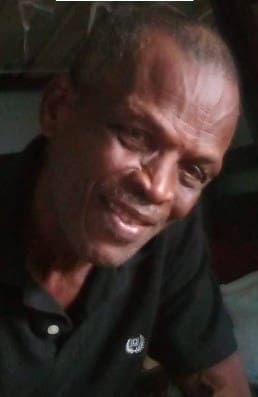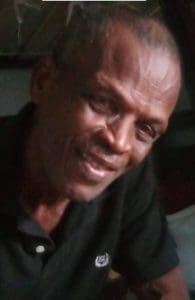 Anthony Joseph Grant of Mars Hill, Frederiksted, died on Dec. 8 at his residence. He was 72 years old.
He is survived by his wife, Jacinta Frederica Grant; daughters: Tricia Hendrickson and Tanya Williams; sons: Earl, Keith, Kerry, Kevongh and Anthony Grant Jr.; grandchildren: Danyelle Hendrickson, Ayanna Williams, Isaiah Hendrickson, A'ssiah Williams, Amani Williams, Amari Williams, Dylan Grant, Kyree Grant, Alexander Grant, Lashelle Grant-Mason, Jakeisia Mason, Kelvin Mason, Jaleigha Mason and Jenelle; and sisters: Anna Grant, Rhona Grant and Marilyn Gordon.
He is also survived by brothers: Allenye, Macaulie, Rhony, Addison and Everson Grant; nieces: Marilyn, Cheryl, Cindy, Catherine, Wendy, Andrea, Eva, Lucia, Gloria, Daisy, Nolma, Fern, Ermine, Sanjay, Chadijah, Titanya and Karen; nephews: Allan, Gary, Curtis, Patrick, Addison Jr., Kenyon, Curvin, Iroy, Keith, Denzel and Mervin; aunt, Maria Gaster; uncles: Matthew Sablon and Dennis Laurent; and daughters-in-law: Kayla Grant and Nicole Mason.
Other survivors include sons-in-law: Dwain Hendrickson and Errol Williams; brothers-in-law: Desmond Gordon, Godfrey and Ray Defreitas; sisters-in-law: Joan, Clara, Eronia and Leonie Grant, Bernadette Defreitas, Margaret High, Ann Downes, Lystra and Albertina Defreitas, Mary Jacobs and Stephanie Defreitas; special friends: Joseph "JoJo" Charles, Hilius Elmo Charles, Joseph "Dadie" Charles and Gulbert Charles; cousins to include: Rose Joseph, Debbie Joseph and Vigila Charles; as well as other relatives and friends too numerous to mention.
The viewing will take place at 9 a.m. followed by a funeral service at 10 a.m. on Monday, Jan. 11, 2021, at the Faith Seven-day Adventist Church, Frederiksted. Interment will be at Kingshill Cemetery.