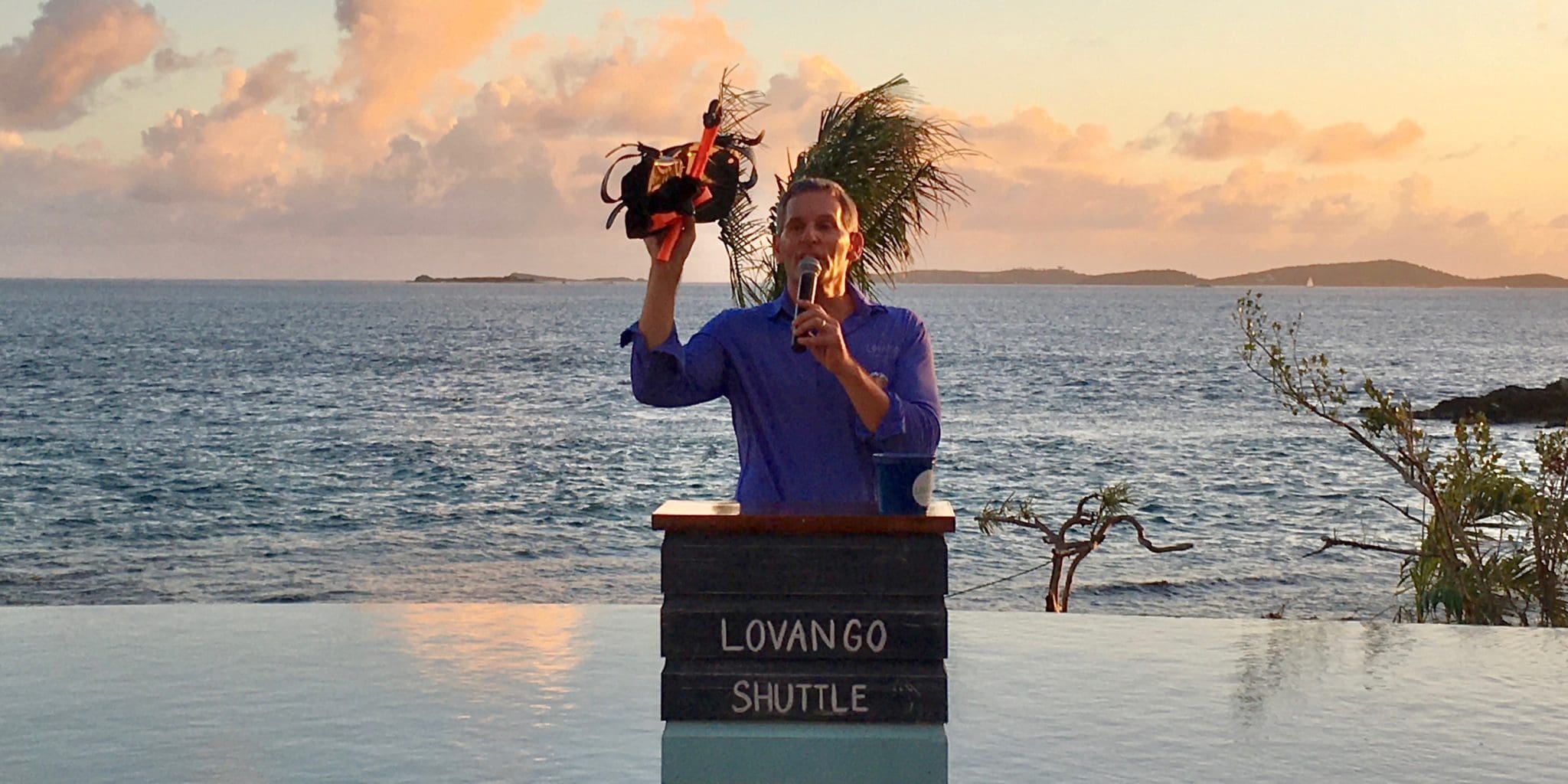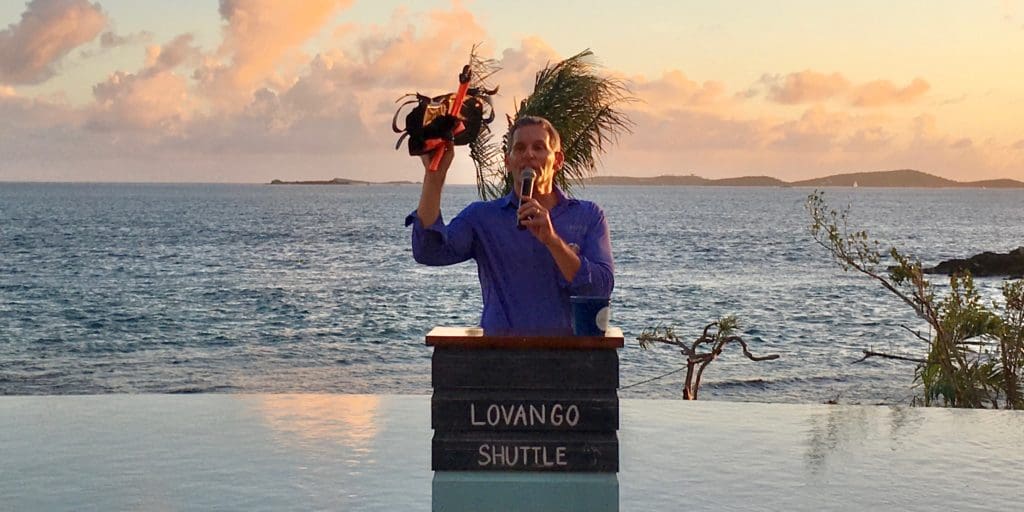 Government officials and members of the press got a sneak peek Friday at the Lovango Resort and Beach Club, which is scheduled to open on Wednesday.
The St. John resort, situated on Lovango Cay roughly two miles northwest of Cruz Bay, is offering lunch and dinner service at its restaurant as well as day passes to its Beach Club. The island is accessible by private boat or the resort's ferry service. Reservations can be made online.
The full-day rate for access to the Beach Club is $125 per person. Virgin Islands residents qualify for a discounted rate of $95.
Mark and Gwen Snider, who own the resort, were on hand Friday to welcome a small number of guests, in keeping with social distancing guidelines.
Mark Snider addressed the guests with the opening words of Charles Dickens' "A Tale of Two Cities" – "It was the best of times, it was the worst of times, it was the age of wisdom, it was the age of foolishness, it was the epoch of belief, it was the epoch of incredulity, it was the season of Light, it was the season of Darkness, it was the spring of hope, it was the winter of despair."
Snider said when they bought the property in November 2019, they expected hurricanes and earthquakes, but they never expected a pandemic. Their thrill of opening the first phase of their development in February – a restaurant – was dashed when the outbreak of COVID-19 forced them to shut their doors only six weeks later.
Although the pandemic made them close their restaurant, it didn't stop them from constructing other features of the resort, including a second story to their restaurant, infinity pool, cabanas, a small retail complex, a games area with a giant chessboard and a boardwalk.
As of Friday, the Sniders were still awaiting the arrival of sand from Barbuda, which can only be brought to the island on barges with shallow drafts so that the nearby coral reefs are not disturbed.
Because of environmental concerns over building a resort on a small island, the developers have had to be especially mindful of protecting natural resources, they said.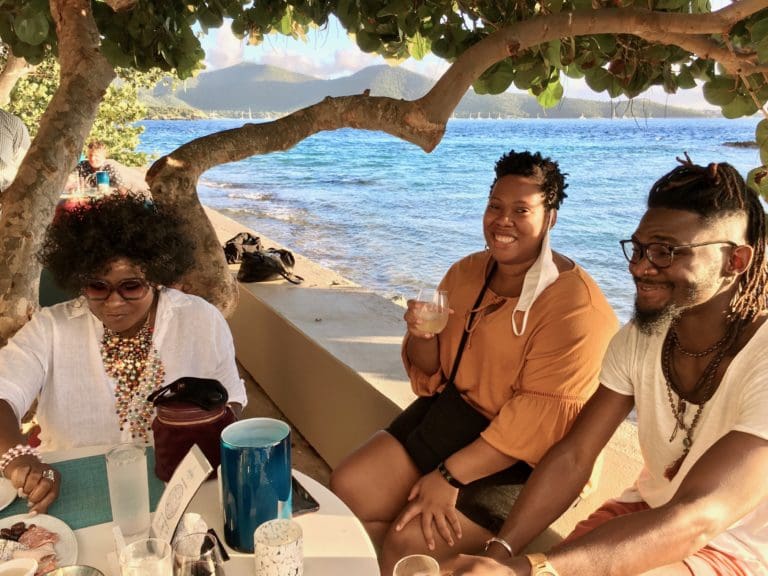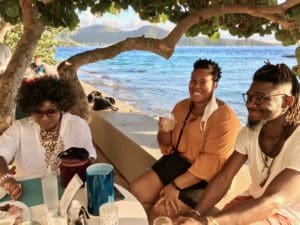 They worked with the Department of Planning and Natural Resources to get a zoning change from low-density residential to a Planned Area Development. Planned Area Development zoning allows the developers to site the cottage and tent units in clusters, rather than construct them in big blocks or scatter them on individual lots throughout the property. Planned Area Developing zoning requires that developed areas cover only 5 percent of the resort's property, which includes about 42 acres of the 118-acre island. Most of the island's remaining 70-plus acres are owned by ancestral St. John families.
The Sniders may have set a record in the Virgin Islands for undertaking construction and actually achieving their projected opening dates. When they presented their plans to the public at a Coastal Zone Management meeting last March they pointed to their success at opening the restaurant as scheduled and reiterated their plans to open the Beach Club in December.
They now hope to complete the construction of four clusters of cottages and/or eco-tents by December 2021. By 2024 they expect to have 70 bedroom units in operation. As of now, one villa, a home built prior to the resort, is available for overnight guests.
"Our plans have changed so many times," said Matt Snider, Mark and Gwen's son, who is the project manager for operations. "We came, did a little work, made mistakes and learned from them."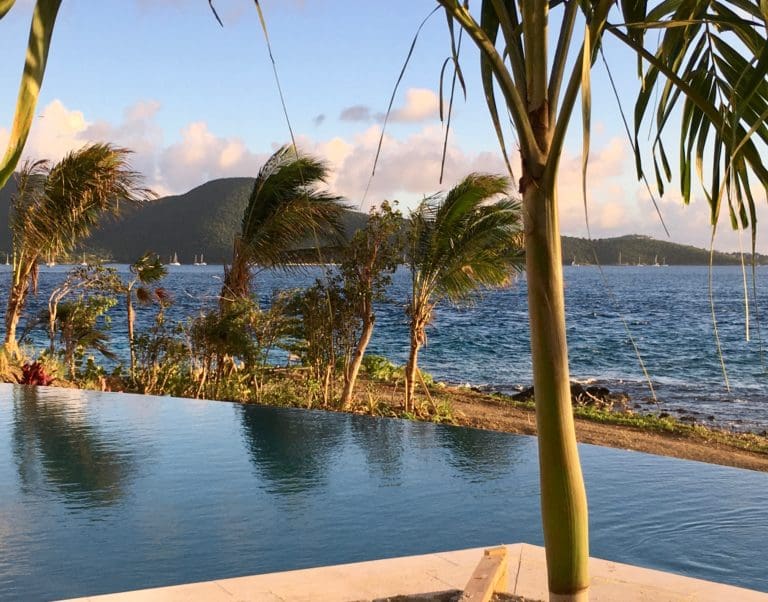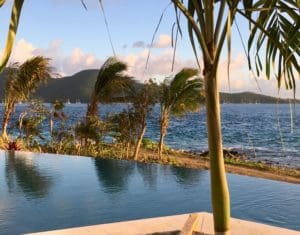 Matt Snider said as they learned about the popularity of eco-resorts on St. John – Concordia, Maho and Cinnamon – which offered varying degrees of upscale camping, the Sniders decided to build some units that will be lighter on the land.
The Snider family has extensive experience in construction. Mark Snider heads up Stanmar Inc., named for his parents, Stanley and Mary Anne. The company specializes in sports facilities.
The Sniders also have a successful track record developing resorts on islands. They own Winnetu Oceanside Resort on Martha's Vineyard and The Nantucket Hotel & Resort, both upscale but low-key resorts on two separate islands miles off of Cape Cod, Massachusetts. They're accustomed to facing challenges that come with island living.
The idea for developing a sister resort in the Caribbean came from a problem that persisted with their New England resorts – maintaining staff year-round while operating a business that is highly seasonal.
The Sniders thought if they had a resort in a tropical location, they could rotate a portion of the staff according to the season. Employees could move to Massachusetts from May through October and then head to the Caribbean for the winter season.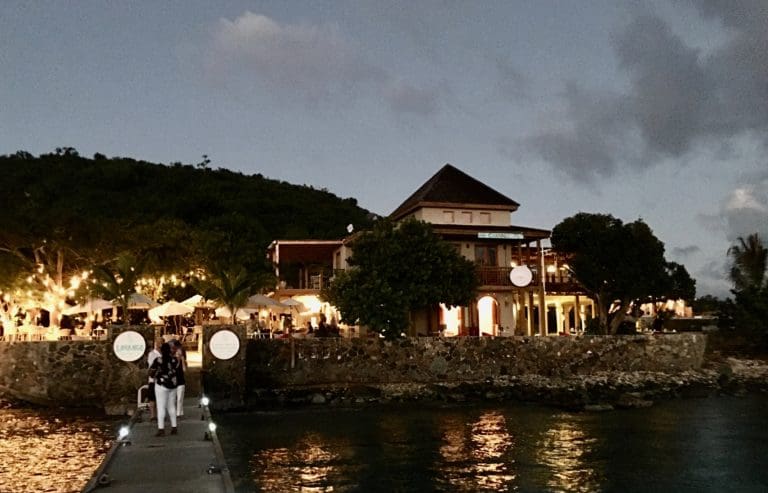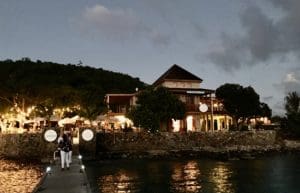 The plan seems to be working, according to Matt Snider. So far, 10 Virgin Islands employees have spent a summer season in New England and are now back to work at Lovango Cay. The Sniders expect to employ between 50 and 60 staff members at the restaurant and Beach Club on Lovango this winter season.
At Friday's event, Tourism Commissioner Joseph Boschulte said he was particularly proud to see young Virgin Islanders working throughout the property. Gesturing to the pool area and the nearby giant chess set, he added, "Tourists like new toys. Tourism is strong because of ventures like this."
Gov. Albert Bryan Jr. said the view from Lovango of St. John and Pillsbury Sound allowed him to experience the beauty of the Virgin Islands with fresh eyes.
"At 52 years of age, I still have to say, 'Wow!'" he said.