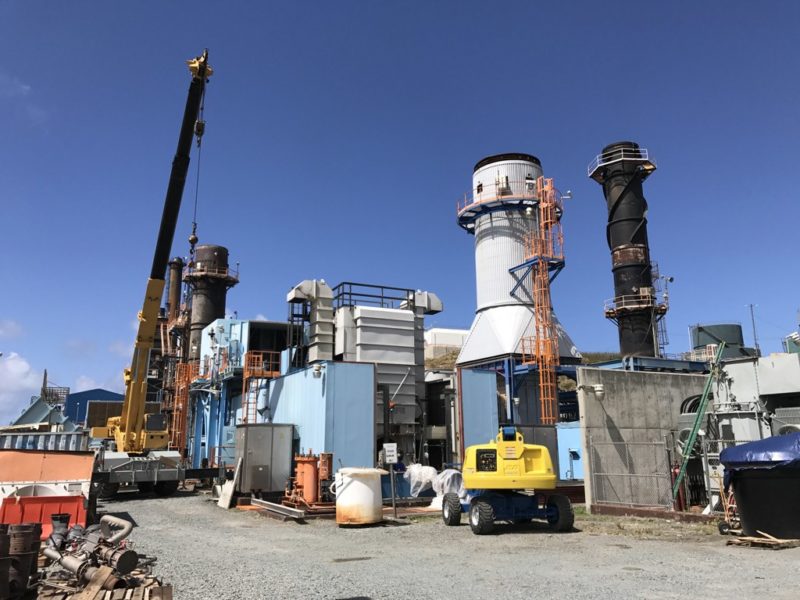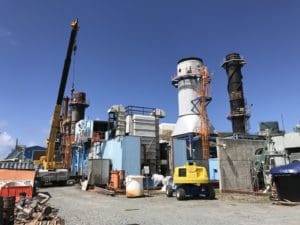 After two months of relatively stable electrical service, St. Thomas and St. John experienced two extended, districtwide outages on Tuesday and Wednesday. According to Water and Power Authority spokesman Jean Greaux Jr., the causes are still being investigated, but are unrelated to one another.
Asked if these issues could lead to more outages in the near future, Greaux said, "Once we know what occurred we can take steps to mitigate it and help prevent it from happening in the future. Right now, the plant is running fine and there have been no hiccups."
Power went out districtwide for four hours on Tuesday and two hours Wednesday. One feeder was out briefly Thursday morning too, affecting a small part of St. Thomas.
The last major districtwide outage was Nov. 10. Before that, there was an outage on Sept. 8.
According to Greaux, preliminary results of WAPA's investigation suggest Tuesday's outage had to do with switching from propane to oil. A GE turbine, unit no. 15, had switched to oil shortly before it shut down.
"When it shut down, the other units were not able to pick up the load," causing the whole plant to go down, he said.
They have not confirmed it yet but suspect it might have something to do with either the oil or fuel feeding system, he said. Some challenges in the repair work reportedly slowed down the restoration of power.
Wednesday's outage occurred because Unit 23, a large workhorse unit WAPA has had for a long time, lost some power to a high voltage breaker panel.
"We are not sure why that panel switched yet. But when we lost that load, that also tripped the whole system, shutting it down."
Thursday morning, around 7 a.m., there was a shorter outage just affecting around 3,000 customers on Feeder 7A.
"That was due to some emergency repairs and totally unrelated," Greaux said. WAPA had to replace a transformer and do some work on lines.