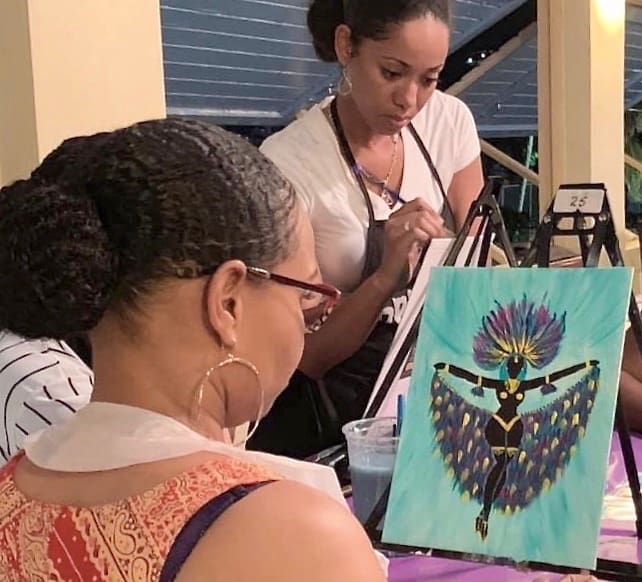 The Virgin Islands Council on the Arts will kick off its 2020 Christmas celebration with the third annual "Christmas at the Dorsch" fundraising event. Local artist Eliana Schuster-Brown will lead the "Sip & Paint Edition" adult party at the Dorsch Center on Strand Street in downtown Frederiksted on Saturday, Dec. 12, from 7 p.m. until.
Special projects Manager Kendall Henry encouraged the community to register with eventbrite.com for $50 per person by the Tuesday, Dec. 8, deadline. If the 50 slots are not filled by Dec. 8, VICA will reopen the registration past the deadline. Interested parties can call the VICA office at 340-773-3075.
Henry described the upcoming event with enthusiasm.
"We cannot do the dance party as planned in the past due to COVID-19. Stanley and the Ten Sleepless Knights will not perform, but we promise an exciting evening of fun in the arts," he said.
"The paint party will take place outside, and we will set up a tent in the 'well area' with lights, tables and chairs to accommodate a maximum of 50 participants, with respect to social distancing. Everyone will be required to wear a mask."
In addition to paint supplies, giveaways include a custom-made apron and a "Crucian Goodie Bag," containing Crucian tarts, candies, cookies, sugar cakes and the legendary "dundersla" candy, Henry said.
Door prizes will be donated by Crucian Gold and ib designs.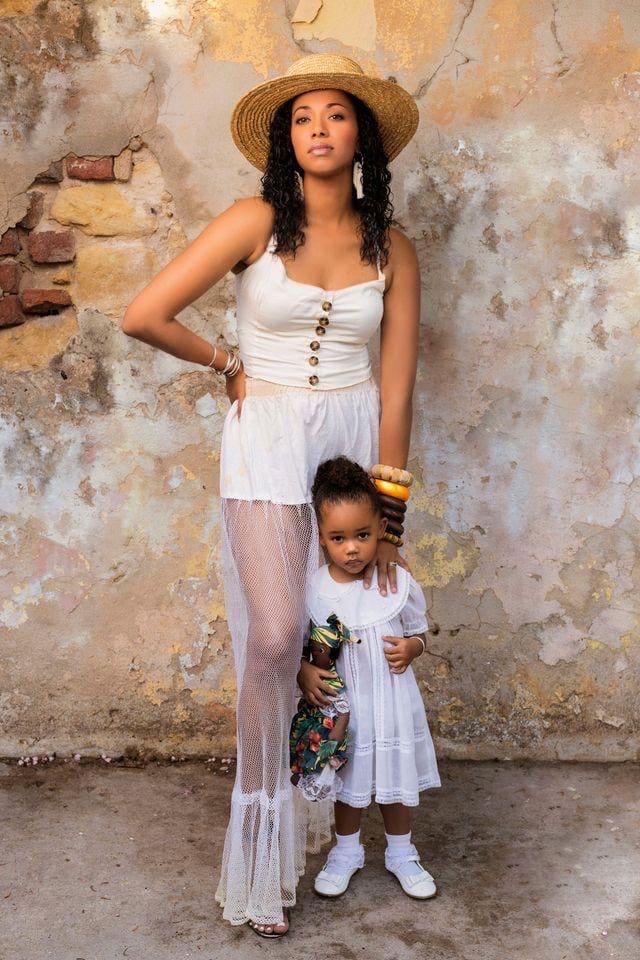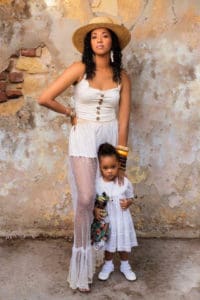 VICA recognizes Schuster-Brown as a prominent "Sip & Paint" artist who has been involved in a variety of the arts as a child growing up on St Croix and has continued her art throughout her adult life on the mainland and Okinawa, Japan.
"I have been doing art my whole life – all facets of it – singing, dancing, the performing arts, visual arts, everything in the art world," Schuster-Brown said.
Schuster-Brown said she was a military spouse and worked as a contractor for the military in the nuclear weapons center, and at the time she was also engaged in art.
Upon joining the U.S. Air Force in 2005, Schuster-Brown was able to immerse herself in diverse cultures and experiences, many of which drove her to seek refuge in the arts, she said. In time, she realized it was her peace and chose to share it with the world, she said.
Living in Okinawa, Japan for four years, Schuster-Brown taught ballet in a local Japanese school and while also providing different aspects of her visual art, she added.
Schuster-Brown's initial goal was to use her bachelor's degree in psychology to work with children. But after a few paint parties in Okinawa, she learned that "there was another way to provide healing for mental and spiritual wellness."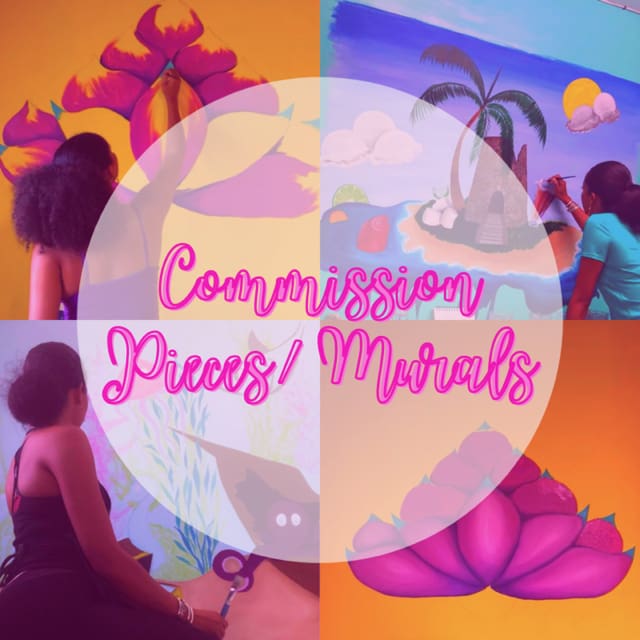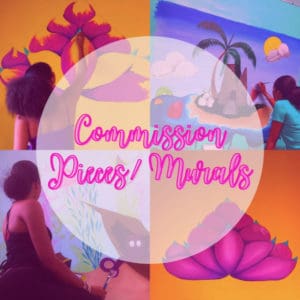 Studies show the reduction of stress, a decrease of depression and strengthening of the immune system are benefits of artistic endeavors, Schuster-Brown said.
"I was inspired to create my own business of hosting private and public parties for my clients, maternity belly paintings/castings for expectant mothers, as well as teaching art to students from preschool to high school."
Schuster-Brown is the mother of three children. Her son Josai is 11 and her daughters Aaliyah and Alana are eight and three, respectively.
"I homeschool my children, yet I am actively engaged in my business during the week and with multiple paint parties on the weekends," she said.
VICA awarded Schuster-Brown a grant to conduct free virtual classes for 100 young people in the community ranging in age, from six to eight years old up to the mid-teens.
The grant money will purchase 100 kits for the Zoom classes, which are slated to start sometime in early March, Schuster-Brown said.
Schuster-Brown looks forward to giving back to the community of children, adults and the elderly through art as an act of kindness, she said.
"Painting allows me to share a little piece of myself with the world, and it affords me the opportunity to touch people in ways words can't," Schuster-Brown said.
To reach VICA: 340-773-3075
To reach Eliana Schuster-Brown: www.elianabartistry.com or elianabartistry@gmail.com
To register: go to eventbrite.com, search events: Christmas at the Dorsch Sip & Paint Edition, or click here.