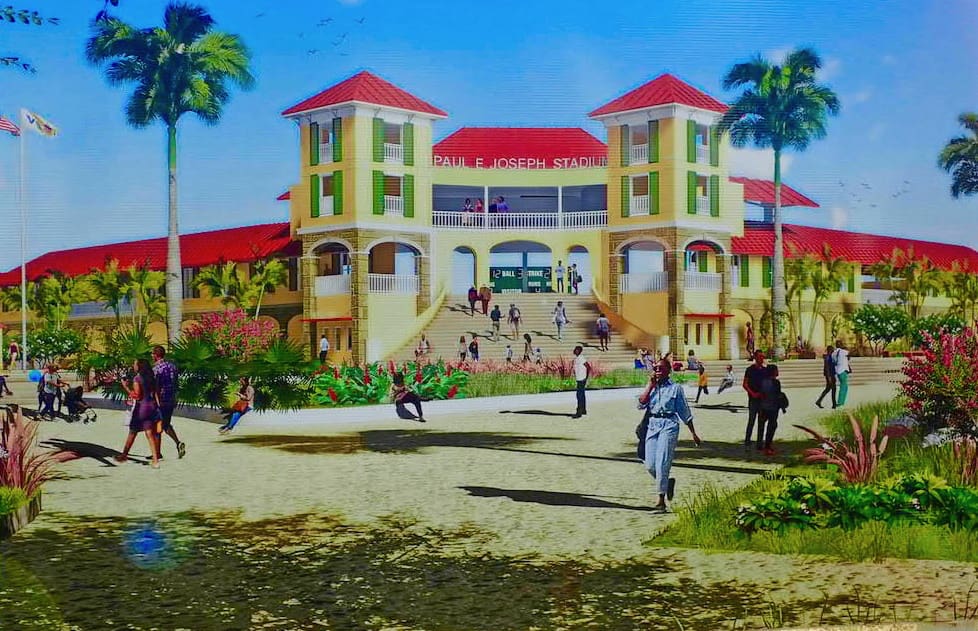 Department of Public Works officials said construction on the Paul E. Joseph Stadium project will resume no later than May, and they anticipate a completed stadium by June 2022 after almost two decades since conception and with more than $18 million already spent.
The long-anticipated stadium has seen a myriad of challenges, changes, and delays starting as far back as Gov. Charles Turnbull's second term in office, but the most recent construction suspension is because Public Works must await a response from the Federal Emergency Management Agency on its Conditional Letter of Map Revision application.
The application is necessary to amend the current map because a portion of the property lies within a floodplain, but the challenge is nothing new to officials or legislators who have long understood the topography of where the stadium is being built.
During Monday's meeting of the Senate Committee on Youth, Sports, and Recreation, the project's contractor, John Wessel, said several precautions have already been taken to combat geographical challenges.
"The precautions that are being taken are raising the playing field of the Paul E. Joseph Stadium to 10 feet above sea level, which is above flood elevation. In addition, the slab of the stadium itself will be 13 feet above sea level, which is three feet above the flood elevation," Wessel said. "The area will be graded to drain and the cost associated with these increases of the elevation in both the playing field and the stadium itself have already been taken into consideration during the budgeting, and we anticipate no further changes to the budget due to the floodplain issues."
Public Works communication specialist Renee Exius, who issued a news release following the hearing, denied the public's belief that the department had been unaware the project is within a floodplain.
"Contrary to recent reports, the Department of Planning and Natural Resources and the Department of Public Works were aware that the property was in a floodplain area and determined that this would not affect the viability of the future plans for the stadium," Exius said.
"The claim, in recent reports, indicating DPNR had previously issued a building permit for the stadium but pulled it back only after realizing FEMA considers the stadium grounds a floodplain – is false."
The reason work on the stadium was stalled on Aug. 4 was because permits for the next phase of work had not been approved, Exius said.
The project is submitted for permitting in phases to allow for the design process to be finalized, according to James Grum, DPW engineering administrator for capital improvement projects. Grum said FEMA consultants have already contacted Public Works about receiving the application on Nov. 11. The review of the application will not be complete for a few weeks, but application processing can often take as long as six months.
Now that the application has been received, Exius said, FEMA officials were scheduled to meet Friday with the project's contractor on Dec. 4 to "discuss expediting the approval of the application. Based on the initial engineering data, it was determined that there is a high probability the approval will happen quickly."