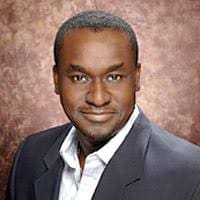 Frederick A. Morton Jr. Esq., founder, chairman and CEO of TEMPO Networks, is the recipient of The Institute of Caribbean Studies Caribbean American Heritage Trailblazer Award, a distinction that was presented at the 27th Annual Caribbean American Heritage Awards Gala held on Friday, Nov. 20.
The CARAH Awards Gala, which is held under the patronage of the Caribbean diplomatic corps, celebrates the achievements of the Caribbean American community and the contributions that Friends of the Caribbean make in support of Caribbean-American interests. The awards have come to be recognized as the premier celebration of the Caribbean American community.
Morton was born and raised on St. Croix, U.S. Virgin Islands, to Nevisian parents. He has a Bachelor of Arts and Juris Doctorate in Law from Rutgers University and a Master's in Public Administration from Columbia University.
Former CARAH attendees and honorees have included: Prime Minister Dr. Keith Mitchell of Grenada; Prime Minister Dr. Kenny Anthony of St. Lucia; Prime Minister Owen Arthur of Barbados; Congresswoman Barbara Lee, D-CA; Congressman Elliot Engel, D-NY; Earl  Graves, Founder of Black Enterprise; Garth Fagan, Tony Award-winning choreographer (of Jamaican heritage); the legendary Cicely Tyson (of Kittitian heritage); Rita Marley, reggae icon; Jamaican Bert Mitchell, founder of the top black-owned accounting firm  Mitchell & Titus; Sir Edward Chin, NASA scientist (of Aruban heritage); Barbados-born Dr. Velma Scantlebury, kidney transplant surgeon; Michael Lee-Chin (of Jamaican heritage); and Edwidge Danticat, author, of Haitian heritage.
For more information on TEMPO Networks log on here: www.temponetworks.com;  @temponetworks, contact: Anthony Weeks, USVI representative Ph: (914) 574-1213, email: www.Moneytalk.more@gmail.com