The holidays won't be normal this year for anyone – adults or children. As people plan to take extra steps to stay safe in the age of COVID-19, St. Croix charities hope they will not be forgotten during the giving season.
Many nonprofit organizations hold their most important fundraising events between November and the end of the year. Now, they must take into account social distancing and dwindling finances to keep their organizations viable.
Holy Cross Catholic Church's Thanksgiving Day Lunch
Holy Cross Catholic Church's annual Thanksgiving lunch will look very different this year. Last year, the group of volunteers fed around 1,200 shut-in and homeless people, but due to social distancing, organizer Rikki Nelthropp said that they have no idea who will be able to help this year or how many people will need a meal. The operation will be set up outside the church to comply with CDC regulations. People can drop off cooked turkeys, hams, rice and macaroni and cheese early Thanksgiving Day, and only hot food will be accepted this year. Monetary donations to buy food are welcome and can be sent to Holy Cross Church, 2182 Queen Street, Christiansted, VI 00820.
"If you are unable to help this year, please keep the less fortunate, the homeless and our many volunteers in your prayers. Anything you can do is greatly appreciated," Nelthropp said.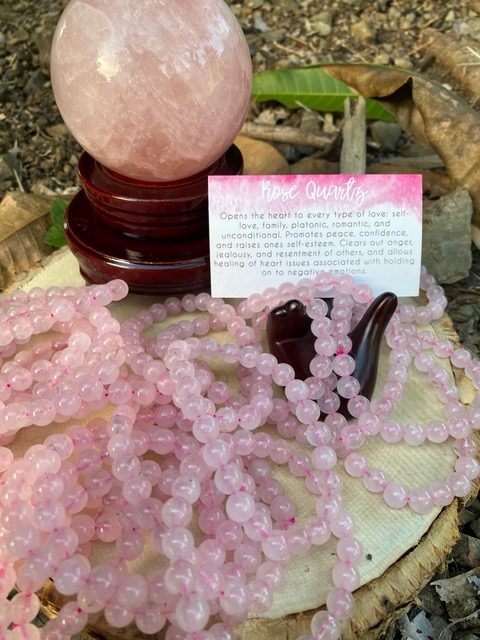 Project Promise
Project Promise is a small organization with a mighty mission – providing at-risk children with the tools to live healthier lives. Since 2016, a group of then fifth-graders has participated in the program every day after school. This year, they are focusing on math, reading, cultural awareness, health, yoga and art – virtually, according to Founder and President Resa O'Reilly.
Project Promise provides lunch, snacks and personal essentials for the "caterpillars" as well as life lessons from professionals.
O'Reilly said that local funding from the Dept. of Human Services has run out. The program participants, called "caterpillars," strung rose gold bead bracelets that are for sale at ib designs jewelry store in Christiansted, starting on Art Thursday.
Also, GlobalGiving.org will be used raise to funds on Giving Tuesday, Dec. 1. Global Giving collects funds for the charities, and they are donating $1 million to be divided among their participants, based on how much is raised by each organization.
St. Croix Animal Welfare Center
The St. Croix Animal Welfare Center took in more than 2,000 dogs and cats last year and homes were found for 1,150. Many others were returned to owners, and hundreds of cats were released into the community after being neutered, immunized and marked with a clipped ear.
"Donations are down significantly – more than 25 percent, we think. But we're doing the same work," Asha Colianni, communications coordinator for the shelter, said.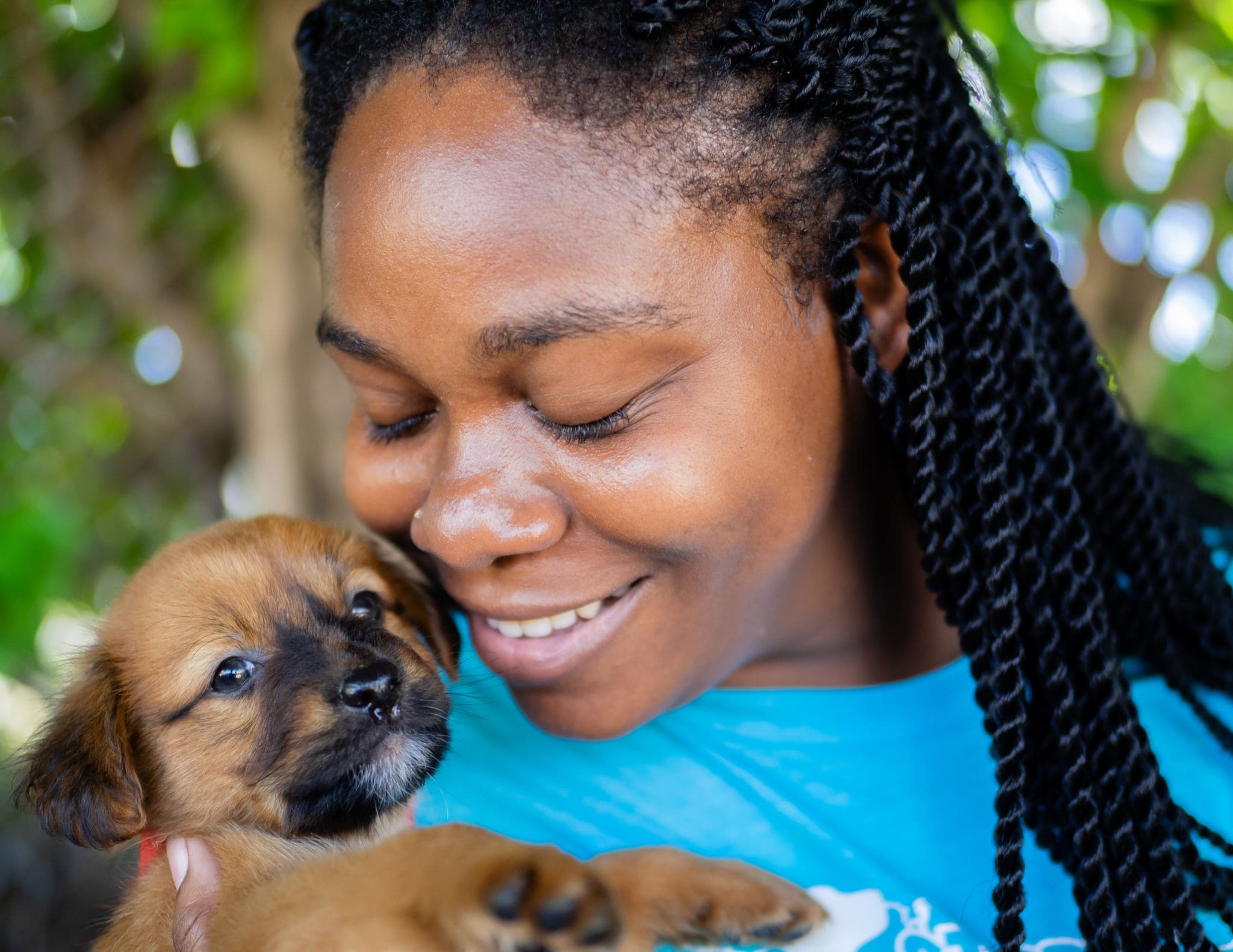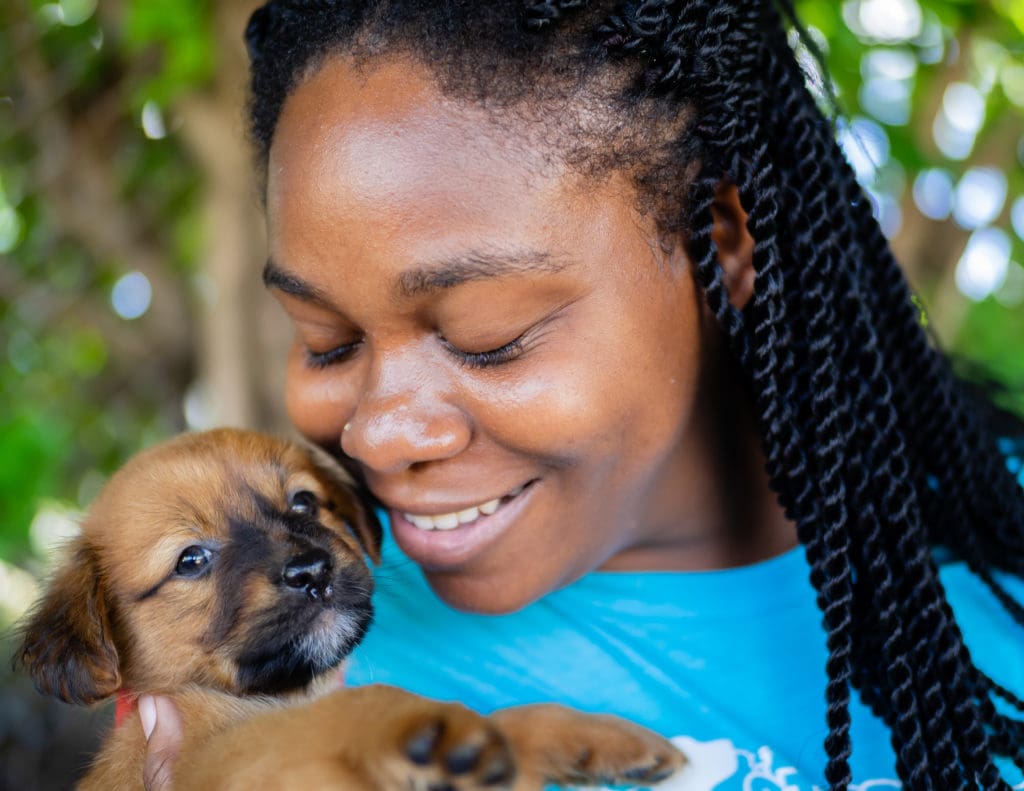 Every bit helps, and a few weeks ago Ziggy's Gas Station held a pop-up barbecue outdoors. It raised several thousand dollars, and the Deep End Restaurant will hold a similar event on the beach on Nov. 28. Food will be provided by Rolling Smoke BBQ, and there will be pets available for adoption and a 50-50 raffle.
"You can hang out and pet some animals. We're keeping everyone really safe," Colianni said.
SCAWC will participate in Giving Tuesday and accept donations on their website. In some cases, donations will be matched; Facebook is donating $7 million to a variety of charities, Colianni said.
The Christmas Cookies Bake Sale hasn't been canceled yet. Colianni said to "stay tuned." They are looking for a way to hold the popular event while following CDC guidelines.
St. Croix Environmental Association
The St. Croix Environmental Association has been able to make improvements to the Southgate Coastal Reserve and start a St. Croix Ground Lizard preservation program during the coronavirus pandemic. They conducted several tours and hikes before the COVID-19 shutdown but canceled the summer education programs and the Eco Fair.
"It was heartbreaking not to do Eco Fair," Jennifer Valiulis, SEA executive director, said. "We've done it for 27 years."
According to Valiulis, the organization put several virtual field trips on their Facebook page and produced activity kits for children. They also filmed several educational how-to videos and plan to do more.
SEA has received several grants for various programs in the past, and this year fundraising includes a new line of turtle-themed jewelry at Crucian Gold.
Additionally, for the third year, SEA will host an online auction from Nov. 18 to Dec. 18. According to Valiulis, despite the poor economy, businesses, artists and others have been generous with donations. Everything from boat trips, original artwork and gift certificates, will be auctioned, hopefully, to reach the $6,000 goal.
Everyone is working harder this year, and no one knows what the future holds. With luck, important organizations and charities will survive.