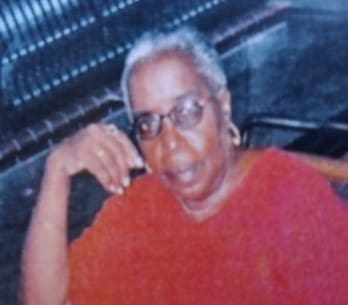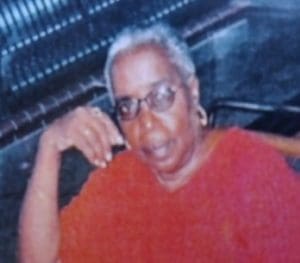 Friends and family are advised of the Home Going Celebration of Ms. Blanche Elizabeth Thomas, who was born on June 8, 1930 and died on Oct. 27, 2020.
She was preceded in death by her parents: Pastor Damon Thomas and Helen Christopher-Thomas; and her siblings: Helen Mae Thomas, Jonathan Thomas, Mildred Leona Thomas, Leon Thomas, Clarence Thomas and Bishop Elliott G. Thomas.
She survived by her only son, Russell Thomas; grandchildren: Cydnee Thomas, Jaylen Thomas and Hydeia Thomas; sister, Bernice Louise Thomas-Heyliger; brother-in-law, Sedric J. Heyliger; nieces and nephews: April, John, Andrea, Yasmin, and Cedric Heyliger, Eveth and Richard Vialet Sr., Berecia Heyliger-Lewis, Glen "Milo" Francis, Desiree Francis-Harrigan, Simone Canton and Claudette Heyliger.
Special acknowledgements and appreciation go out to Eva Donovan, caretaker, Eugene Kuntz, Kyshmah Mc Neil, Angel Turnbull, James Rhymer Jr., Bernice Turnbull, Mavis Robles, Louise and Charles Henry, William Frett, Eugenie La Franque, Mr. and Mrs. Hubert Raimer, Anneta Adams, Corine Edwards, Leo Vanterpool and Nancy Gotwalt; and many others relatives and friends too numerous to mention.
There will be a viewing held at 9 a.m. followed by a funeral service at 10 a.m., Friday, Nov. 20, at Turnbull's Funeral Home. Interment will be at the Western Cemetery No. 1.