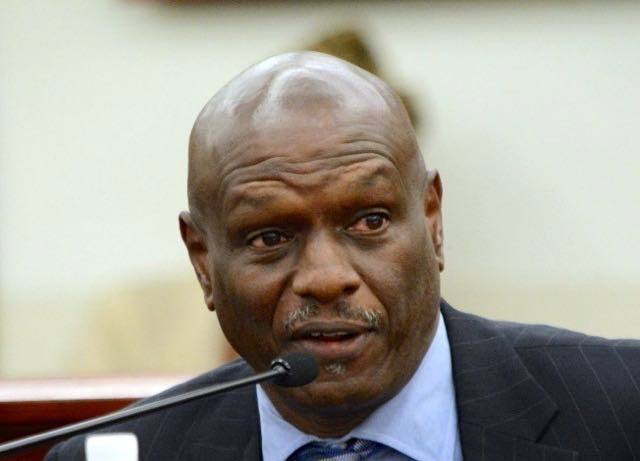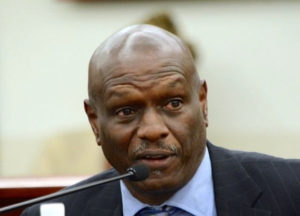 Negotiations are on track for a potential 120-room hotel development across from St. Croix's Henry E. Rohlsen Airport on land leased from the V.I. Port Authority, according to parties on both sides of the proposal.
The company involved in the deal, Global Solutions VI, LLC, has no track record but does have dreams of becoming a player in the territory, according to Steven Boughner, whose New York address and phone number are listed on the company website to field questions.
"This is a brand-new company, correct," Boughner said.
It registered in the Virgin Islands three months ago, in August. Its resident agent is listed as DNF Agent for Service of Process Inc. with the same St. Thomas address as one of the island's most well established legal firms, Dudley Newman and Feuerzeig, LLP. It was unclear, however, whether the firm represents Global Solutions in a legal capacity beyond that of a resident agent.
Boughner declined to name his company's attorney.
He described Global Solutions' business as service to small companies and start-ups and facilitating property development for hotels and other businesses, including assistance with securing capital and establishing workforce housing in some cases. Although it has not yet established any developments, Boughner said, "in Puerto Rico we've attempted to."
It was his work scouting sites in Puerto Rico earlier this year that led him to the St. Croix proposal. Boughner said through that work he met a Best Western representative, Bill Clegg.
Clegg is listed as a regional director for franchise development with Best Western and described himself to the Source as a sort of contract employee with Best Western.
When the V.I. Port Authority approached Best Western to see if it had an interest in a St. Croix development, Clegg contacted Boughner, both men said.
In the past several months, Boughner said he has met with Gov. Albert Bryan Jr. and with V.I. Tourism officials as well as the Port Authority.
"We're very close to being admitted to the RTPark," Boughner said. "That's an important part of our company's plan. We're committed to the territory."
Clegg declined to respond to written questions about the proposal, including whether Best Western has a formal agreement with Global Solutions VI.
"With final details pending on this project, I'd like to hold on any comments for now," he said in an email on Monday.
Although Boughner and Port Authority Executive Director Carlton Dowe both expressed optimism about the project, Boughner said he'd like a longer lease term than the Port Authority is offering.
Dowe said the lease is for 40 years with an option for an additional 10 years.
"Ninety-nine would be much better," Boughner said. "That would open up doors to more resources."
Dowe said the shorter lease is to please the Federal Aviation Administration whose approval is necessary.
"They don't look kindly on these 99-year leases," he said, although he could not say why the FAA opposes them. "Not that it [approval of a longer term] can't happen," he added. "We want it [the deal] to work."
The proposed lease calls for Global Solutions to begin paying monthly rent once the lease is signed and to begin construction of a hotel within three years.
Boughner predicted a speedy timeline.
"I'd say we'd hopefully be open within 30 months" of now, he said.
Boughner also said he is not concerned about the close proximity of the land in question to the Anguilla Landfill, which is slated to be moved within two years, and which he said is "pretty much contained."
The 10-acre site is part of a 400-acre parcel of land that the Port Authority recently had appraised.
Dowe said he could not recall the appraised value. He referred the question to Damian Cartwright, assistant executive director and director of engineering for the Port Authority, who did not return a follow-up call.
At the next Authority board meeting, Dowe said he expects the board to authorize a request for proposal for other projects to be developed on that land.
Correction: This story initially incorrectly indicated Emerald Beach is a Best Western. It is no longer under the Best Western Flag. Also, Best Western does not run the hotels, it allows privately owned hotels to operate under its auspices.