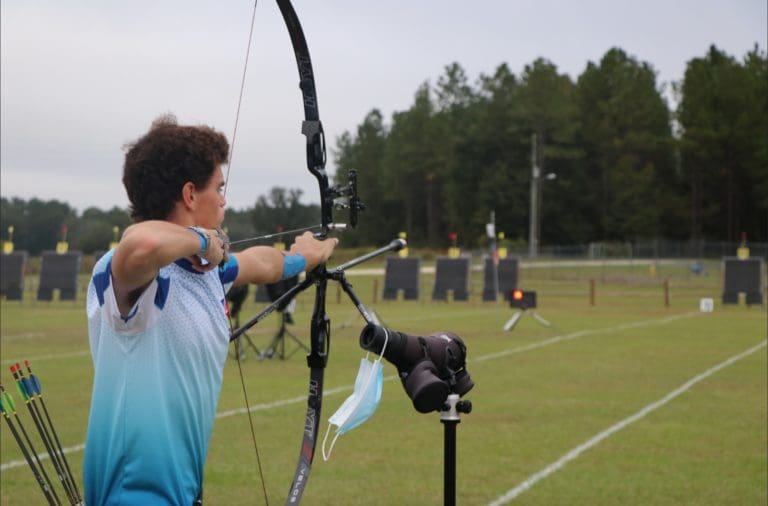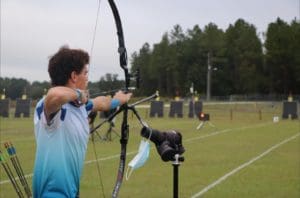 After winning a silver medal at the Online Archery Cup of the Americas (18 meters) last month, on Saturday, Nov. 7, representing the U.S. Virgin Islands, Nicholas D'Amour earned a bronze medal (Senior Male Recurve Division – 70 meters) at the 2020 United States Archery Team Gator Cup in Newberry, Fla., against the best archers in the United States.
The Gator Cup is part of the USAT Qualifier Series. USAT, established in 1982, consists of the top-ranked male and female recurve, compound and barebow archers in the country. U.S. archers earn national ranking points at USAT Qualifier Series Events.
On Friday, Nov. 6, D'Amour qualified 4th with a score of 650, giving him a number four seed going into the eliminations the following day. As a number four seed he had a 'bye' in the first round, followed by wins of 6-0 against his three next competitors, all members or aspiring members of the U.S. Olympic team.
In the semi-finals, D'Amour lost to Joonsuh Oh, the number one seed. However, D'Amour bounced back with a 6-0 win against Josef Scarboro, who had just beaten USA teammate Brady Ellison (6-4) in the quarter-finals. Ellison is presently the number one ranked archer in the world.
This bronze medal for D'Amour is his first podium finish in a national competition against the best in the United States. In this competition, the United States had several former Olympians, including Justin Huish, a two-time Olympian who has two gold medals and one silver medal, and Brady Ellison, an Olympic silver medalist.
Also representing the USVI, Bruce Arnold qualified number 26 in the Senior Male Recurve division, out of 40 of the best competitors in the United States. He won his first elimination match easily 6-2. Advancing to the round of 16, he lost the number seven seed.