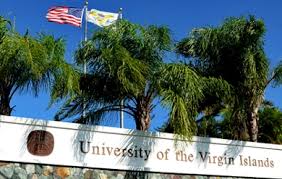 The Board of Trustees of the University of the Virgin Islands voted unanimously on Saturday to amend the school's sexual harassment policy, bringing it in line with mandates from the U.S. Department of Education.
Attorney Marie Thomas Griffith, who spearheaded the updates for the university, said changes to the policy, mandated by federal Title IX of the U.S. Education Act, included changes to the definition of sexual harassment, the hearing process, the formal complaint structure and due process regarding the accused.
"The changes before us are directly from the regulations that were provided to tailor how they would frame these changes," Griffith said.
The U.S. Department of Education said it sought the changes to bring the regulations into what it deemed are current standards for addressing incidents of sexual harassment at universities nationwide, she said.
According to a UVI news release issued after Saturday's meeting, in May 2020 the U.S. Department of Education said it was acting to strengthen Title IX protections for survivors of sexual misconduct and restore due process in campus proceedings.
The new regulation, slated to go into effect in August, required the board's executive committee to review and ratify the university's amended sexual harassment policy.
Because of the tight time frame set forth by the U.S. Department of Education, the school's administration had to bring the amended policy to the board's executive committee first.
UVI President David Hall praised Griffith for her work on the changes.
"Before the board voted on this matter, we sought input through the shared governance process, and we did do that. Attorney Griffith held two different town hall sessions remotely, for faculty and staff and another one for students which were both well attended. Individuals had very valid and important questions which were answered very clearly. We did not receive any proposed suggested changes from what the shared governance groups saw," Hall said.
Also on Saturday, the board voted unanimously to set the fiscal year 2020-2021 fundraising goal at $3 million and the alumni giving rate at 20 percent.
Four new trustees were introduced to the board and welcomed by Chairman Henry Smock. They are: Lois Hassel-Habtes, Reginald Vigilant, Dr. Verleen McSween and Hadiya Lang.
Also in attendance were Gail Steele, Nisha Clavier, Griffith, Mavis Gilchrist, Dr. Wesley Williams, Camille McKayle, Earlyn Casimir, Jerel Drew, Mitchel Neaves, Oran Roebuck, Dr. Hall, John Quelch and Sharlene Harris.