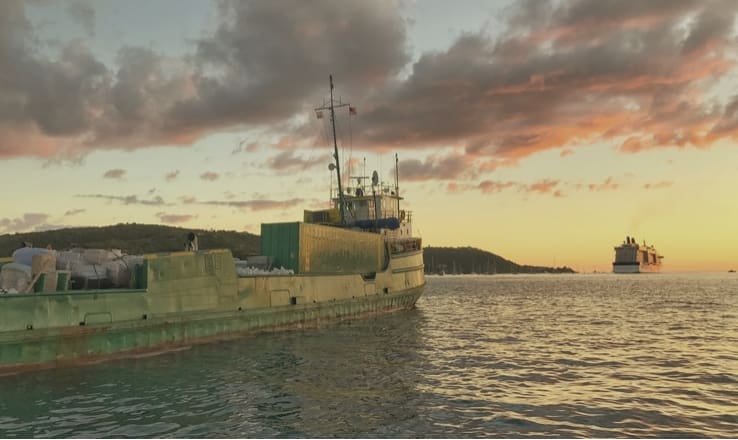 U.S. Customs and Border Protection instituted a new electronic filing process on Oct. 13 that U.S. Virgin Islands shippers say is creating delays.
According to a shipping broker who asked to speak anonymously, there is currently a three to four-day delay for goods that used to be cleared and shipped the same day.
"I have an island customer who traveled to Colorado last week, and shipped a box of shoes last week," the broker said. "It is snowing there, and she is still waiting."
On Oct. 7, Giselle Frias, supervisory officer for Customs on St. Croix, broadcast an email to shippers saying, "As we work through these unprecedented times with the novel pandemic of COVID-19, we are continuously striving to find ways to continue our operations to better serve you. In an effort to resume business via electronic means, we are requesting that entries be submitted via email. This process will be effective next week with no exceptions."
Shippers were instructed to electronically scan and submit all invoices, bills of lading and excise tax forms to an official Customs email.
Before last Tuesday, brokers and shipping companies who handle large volumes could carry hundreds of the paper forms by hand to Customs offices in the USVI every day, wait less than an hour for an officer to process the forms, and be approved to ship.
Shippers are required to file excise tax forms in the USVI, although collecting excise tax was deemed illegal in 2018. Electronically filing a form that creates no tax revenue is now causing delays.
Matthew Leonard, owner of Paradise Freight on St. Croix, said he has increased staff and purchased scanners. "Our cost of doing business is going up. Customs needs more officers to clear [the electronic filings]."
Ian Stevenson, owner of Stevenson Formel Freight Services said, "We have to go through the process. The forms are sitting in the email inbox. CBP on St. Thomas recently opened a new office in Crown Bay, and they went back to stamping paper for perishables. As of today, the delay is just a few hours. The electronic filing will be better eventually, but there are growing pains."
"There are record keeping questions," said Stevenson. "We are required to produce old forms upon official request, and I'm not sure if the emails will be retrievable."
"I don't know why the records are kept," the broker said. "These are good people with CBP on the islands, but the order came down the ladder. Some things in the Virgin Islands seem backward; there are nuances here that work differently, sometimes better."
When the broker discussed the problems with a Customs officer, they said, "I'm crying inside."
The Source contacted Customs in Puerto Rico and St. Croix and asked for comment on the shipping delays caused by the new policy. As of 3 p.m. on Thursday Customs had not replied.