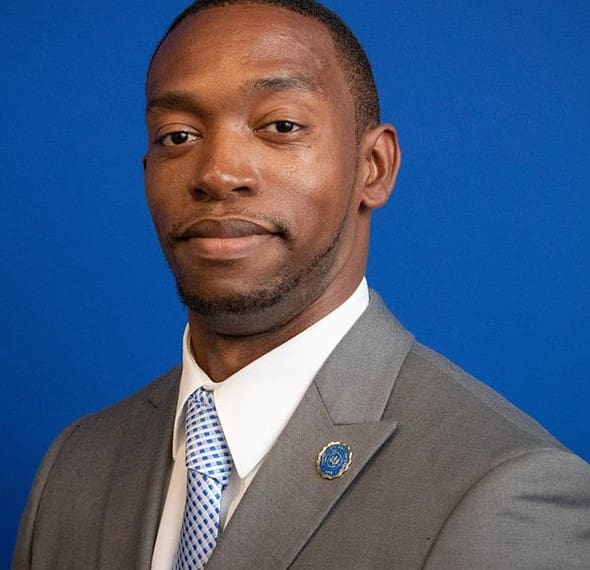 Jerel Drew started as the new athletic director for the University of the Virgin Islands on Sept. 1 and recently shared where he thinks he can take sports at UVI and how it can be done.
On Monday, Drew appeared on a local podcast hosted by two Source writers – James Gardner and Kyle Murphy – as well as Clayton Laurent Jr., who represented the U.S. Virgin Islands as a boxer in the Olympics. Drew spoke about his first two months in his position and goals for the UVI athletic program.
A pandemic is a difficult time to take over an athletic program, Drew said. "The thing you run into is what most athletic directors run into at this point: number one, the safety of the student-athletes and coaching staff," he said.
One thing that can continue during a pandemic is electronic sports using video games, and since Drew took charge, he has already assembled a team of 12 gamers that will participate in an HBCU gaming league. The team will play in a Madden and NBA 2K tournament in the near future. UVI did not have an electronic sports team before his arrival.
The students will be able to compete from the safety of their own rooms against other students from HBCUs.
Drew said his recruiting vision for bringing players into UVI's sports program in the future is, "If you are not winning your backyard, then you are not winning." He said he wants to prioritize getting talented local athletes to stay in the territory and play for UVI. "We want UVI to be that first choice."
Drew was tipped-off about the talent level in the Virgin Islands by a coach who recruited three local baseball players who turned out to be great players in the coach's program. "We don't let that talent leave; we keep that talent here and we let that talent blow up here and be that homegrown product," Drew said.
He added he hopes to lean on connections he has made as a recruiting coordinator to help attract additional talent to UVI from the mainland United States.
In terms of how UVI sports teams' schedules could look, Drew said he understands the importance of keeping traditional matchups against teams from Puerto Rico that fans are used to seeing and adding more interisland opponents such as the University of the Bahamas while incorporating a mix of stateside opponents. He also would like to see more home games on future schedules than UVI has had in the past.
Drew stressed he also wants to find ways to involve the community more in UVI sports.
One idea he has is to bring in high school bands to some UVI home games. He is also considering making certain games free for high school students.
"There is no game experience without a band," Drew said, adding that he hopes to one day be able to host a multiday tip-off tournament with a few HBCUs, with one night being a Battle of the Bands. "You have to find ways to incorporate where there is something for everybody," he said.
Drew said his three to five-year plan is to bring UVI a dynamic, expanding and "totally revamped" athletic department.
Some ideas for additional sports include baseball and volleyball. He also hopes to grow local sponsorships and local business partners to increase the program's budget. "We want you to work with us and see what the growth and being a sponsored ally of the UVI athletic department can do for you as a business."
He said he would love to see cars with UVI accessories and local restaurants and bars streaming UVI sports.
The full podcast interview with Drew can be watched on YouTube.