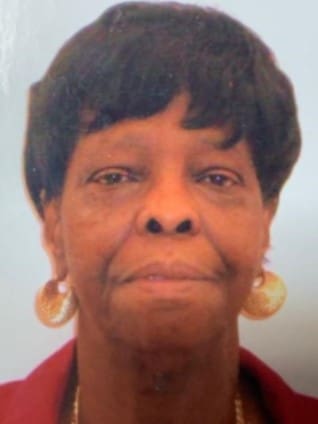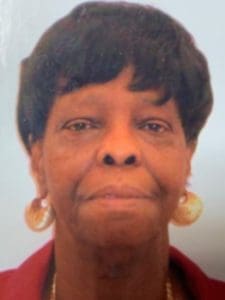 Doris Harrigan Faulkner died Sept. 20 at the age of 85.
Left to mourn are her husband, Juneau Faulkner Sr.; sons: Juneau Faulkner Jr. and Kade Faulkner; daughters: Laurette Rhymer-Williams, Faye Faulkner-Richardson and Debra Faulkner; granddaughters: Larease Trotman, Ebony Freeman, Lael Jones, Soyika Richardson and Jenae Richardson; and grandsons: Jomo Richardson, Kailan Faulkner and Juneau Faulkner III.
She is survived by great-grandchildren: Jayden and Isaiah Trotman, Sanaa Pong'non, Antonio, Elani, Ebbianna and Antonie Freeman, Kelise Mentore, Asaan and Sage Jones; sister, Esme Harrigan Chinnery; and nieces: Enola Foy, Dr. Elise Warner, Erica Yearwood, Esonia Orozco, Patrice Chinnery, Shirlyn Boynes, Lavonne Clark, Julene Clark, Delois Abraham, Denise Abraham, Donna King, Dawn Freeman and Debra Banini.
Other survivors include nephews: Dale Abraham, Glen Chinnery, Erwyn Clarke, Kent Clarke, James Harrigan, Jerry Harrigan, Joel Harrigan, Elroy Harrigan, Kevin Harrigan, Derrick Herbert, Dion Herbert and Daryl Herbert; son-in-law, Leroy Richardson; daughter-in-law, Myrna Faulkner; granddaughter-in-law, Janelle Villanueva Faulkner; grandsons-in-law, Elwin Elton Trotman and Alex Jones; step-grandsons: Moterlasa (Ray) Paul, Lafeetat (Frank) Paul and Leroy Robinson.
Funeral services will be held at 9 a.m., Saturday, Oct. 17, at St. Thomas Assembly of God Church. Interment will follow at Eastern Cemetery.