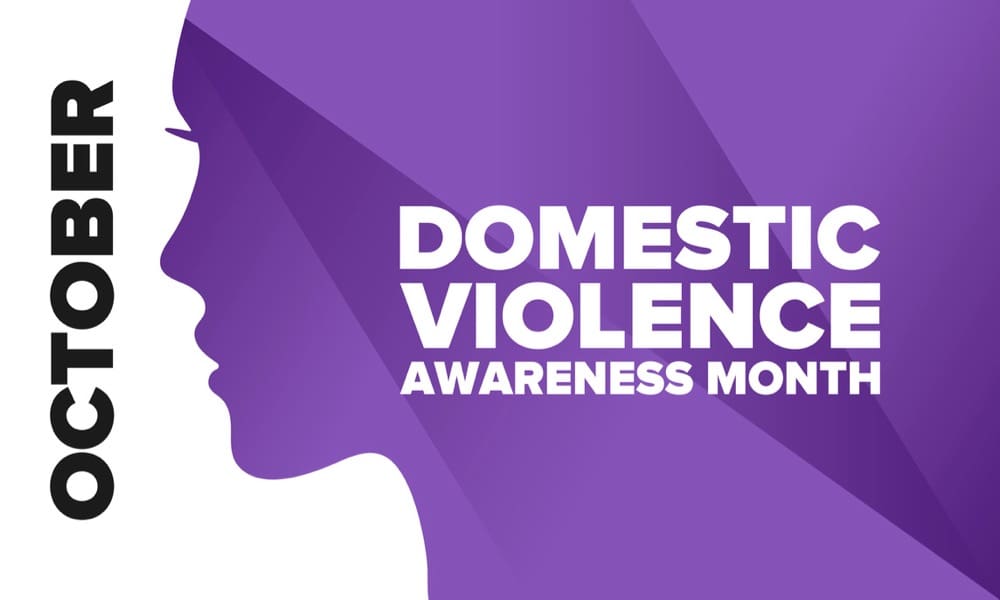 Three community groups are taking part in events planned across the country to bring attention to October as Domestic Violence Awareness Month, communicating the presence of domestic violence in the U.S. Virgin Islands and the determination to bring it to a halt.
The Family Resource Center of St. Thomas, Women's Coalition of St. Croix and V.I. Domestic Violence and Sexual Assault Council are the participating groups.
With many around the world still sheltering in place and millions facing dire economic and health situations stemming from the COVID-19 pandemic, domestic violence rates are on the rise, according to the United Nations.
While domestic violence is a global issue, the organizations in the Virgin Islands are advocating and effecting positive changes for survivors.
Family Resource Center
"This is a critical issue, and the center will be sharing information throughout the month via email blasts and social media," Family Resource Center Director of Development Vernon Araujo said.
The center will present short films and live conversations about domestic violence and participate in TV and radio programs to engage the public.
"We will be using the #BeDVFree on Facebook, Twitter and Instagram," Araujo said. ("BeDVFree" stands for "Be Domestic Violence Free.")
Family Resource Center invited the public to share the center's posts and join the movement.
"Let's show the world that the Virgin Islands is taking a stand against domestic violence, and we want to be DV free," he said.
Survival stories told by an actual client of the center and two taped reenactments will be presented online at 6 p.m. Tuesday, Oct. 13, with two in English, one in Spanish and one in French Creole, with subtitles.
The center will present videos at 7 p.m. on Thursdays, Oct. 15 and 29, and Rap Sessions on Facebook Live at 6 p.m. on Fridays, Oct. 16 and 30. Audience participants can type in questions for the Q&A portion.
Family Resource Center counselor Cacki Barrett spoke about the importance of the Oct. 16 Rap Session, "When to Leave."
"Victims of domestic violence are always afraid of when to leave," Barrett said. "There's no affordable housing to go to if they leave their abusive relationship. There's not only physical and emotional abuse, but there's financial abuse – so there's not enough money to support themselves if they leave. The psychological abuse renders them unable to feel worthy of establishing a new life. Friends and families become upset with the victim's excuses for not leaving. Their actions forfeit their support system," Barrett said.
Barrett has a message for the community – "Please don't give up on the victims of domestic violence. Be there for them when they're ready to leave. Be their support. They need you."
At 5:30 p.m. Oct. 22, the Family Resource Council will organize a Domestic Violence Awareness march and vigil on St. Thomas to honor victims and survivors of domestic violence. Private citizens and organizations are invited to participate by lining up at the new waterfront apron on St. Thomas wearing masks, carrying signs with Domestic Violence Awareness messages and participating in social distancing.
Women's Coalition of St. Croix
Domestic Violence Awareness is also promoted by the Women's Coalition of St. Croix with a full calendar of events:
– Purple Ribbon Campaign Kickoff raised domestic violence awareness on Oct. 1.
– Supermarket Wish List Campaign brought the community out to Plaza West to donate for victims and survivors on Saturday, Oct. 10.
– Virtual Take Back the Night 2020 will be at 5:30 p.m. Thursday, Oct. 15, on the coalition's social media channels. The community can join the coalition online to honor those whose lives have been taken through domestic violence, show support for survivors and promote the end of this crime in our local and global communities. All three participating organizations will livestream together.
– National Network to End Domestic Violence-National #PurpleThursday on Oct. 22. Participants can join WCSC in supporting the national campaign by sharing selfies on your favorite social media outlets using WCSC hashtags for DVAM2020 on Facebook, Twitter and Instagram.
– "Drive Out DV" Motorcade will be at 3 p.m. on Oct. 31, people can take part by draping their vehicles in purple and joining the coalition to ride out against domestic violence, from Christiansted to Frederiksted. The motorcade will begin in front of the Domestic Violence and Sexual Abuse Council office in Sion Farm shopping center and will end by the Eliza McBean Clock Tower in Frederiksted.
Domestic Violence and Sexual Abuse Council
"The organization taped a powerful PSA video with a one-minute message from five men in the community," said Jeanette John-Baptiste, community outreach specialist for the Domestic Violence and Sexual Abuse Council.
The message, "Men, let us work together to end domestic violence in our territory," is spoken by the men in their native languages of Haitian Creole, Spanish, Arabic, Tagalog and English. The PSA will be aired on the Domestic Violence and Sexual Abuse Council website. The time will be announced. (Editor's note: Upon completion, the PSA only included four men and did not include Tagalog.)
The organizations involved invited the community to participate in these events online and in-person, wearing masks and observing social distancing.
Resources
– National Domestic Violence Awareness Hotline: 800-799-SAFE (7233)
– Family Resource Center: 340-776-3966
National Hotline: 340-776- STOP (7867)
Website: www.usvifrc.org; Email: info@usvifrc.org
#BeDVFree
– V.I. Domestic Violence and Sexual Assault Council:
St. Croix: 340-719-0144
St. Thomas/St. John: 340-774-0144
Website: www.vidvsac.org; Email: info@vidvsac.net