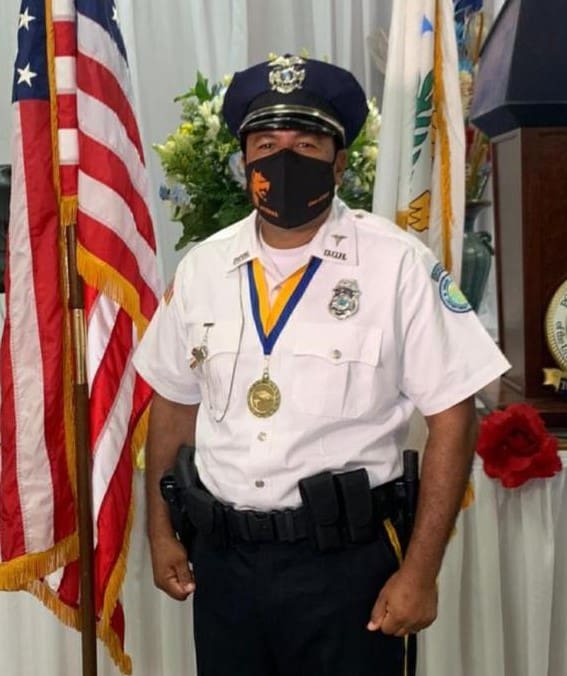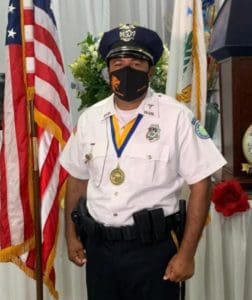 The V.I. Department of Health (DOH) congratulates Norbin Felix Jr., who graduated Oct. 2 from the Virgin Islands Police Department Police Academy as an enforcement officer. Felix began working at the DOH in 2004 as an office aide in the Office of the Commissioner. During that time, he volunteered with the Environmental Health division. This sparked his interest in working in environmental health.
In 2017, the opportunity arose to work with the division. Once he was hired as a health inspector, Felix attended several trainings provided by the National Environmental Health Association (NEHA) that were offered to fortify his knowledge as a health Inspector.
In late 2019, DOH's Environmental Health Director Wanson Harris approached him to gauge his interest in becoming an enforcement officer for the Environmental Health Division. Felix knew right away that it was something he would be very interested in.
On Jan. 13, he began his training with the Virgin Islands Police Department academy, and according to Felix, "Nine months later, I can say I have made it. I am a law enforcement officer that is willing to serve my island." Peace Officer Standard Training (POST) consists of over 800 hours. Felix graduated on Friday along with 19 other recruits.
Felix, in all his glee, said, "I would like to first off thank God almighty, my wife and family, Department of Health staff, training academy staff and everybody else who has helped me along my journey."
Felix noted that the training experience was not easy. "It was challenging on my body, my mind and on my family. Then came COVID-19. The pandemic prolonged what should have been six months of training," he said.
Director Wanson Harris had encouraging words for Felix and other graduates. "The mind is without fear, bold and confident, and it can win over any battle; no matter how tough the situation is, you never step back from taking the challenge. Be the same always and go ahead in your life. Congratulations," Harris said.