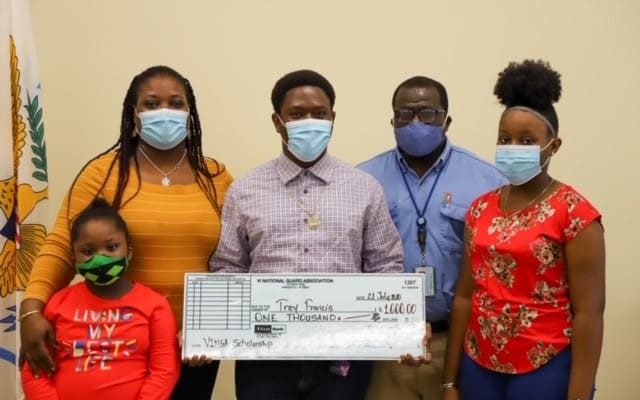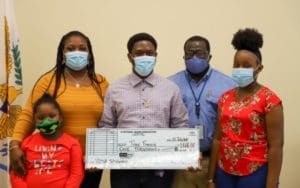 The Virgin Islands National Guard Association (VINGA) presented a $1,000 scholarship award to Trey Francis in July at Estate Bethlehem, St. Croix.
Francis, an 18-year-old graduate of the St. Croix Central High School, plans to attend the North Carolina Agricultural and Technical State University to pursue a degree in business administration and political science. "I am very honored to have received this generous award in helping me to pursue my educational career," said Francis. He also plans to join the North Carolina University's Air Force ROTC Program.
The Virgin Islands National Guard Association annually offers to graduating high school students the opportunity to compete for two $1,000 scholarships and two laptops in honor of Lt. Col. David C. Canegata III, who died on duty while serving in Iraq, Jan. 20, 2007.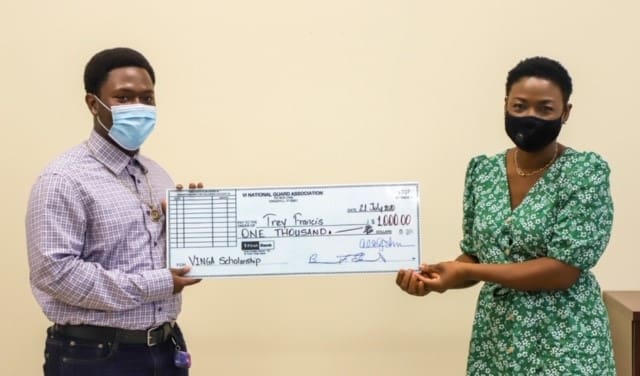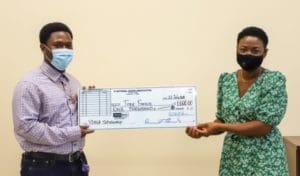 For more information about the scholarships, contact Beresford F. Edwards, president of the Virgin Islands National Guard Association. The association encourages more V.I. high school seniors to apply each year for these scholarship awards.
VINGA Inc. is a non-profit corporation. The association's purpose is to promote growth and development, foster friendship and corporation amongst officers of the VING, and provide services for its members and dependents.