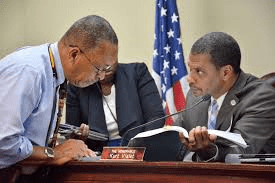 The Law Enforcement Planning Commission, through the U.S. Department of Justice's Office for Victims of Crime, makes Victims of Crime Assistance (2018) funds available to non-profit victim services and government agencies to provide direct services to assist crime victims to recover from victimization.
Applications are available at the Law Enforcement Planning Commission. The deadline for applications is Wednesday, Sept. 23.
For information or an application package, email: sherri.abbott@lepc.vi.gov or angela.campbell@lepc.vi.gov.