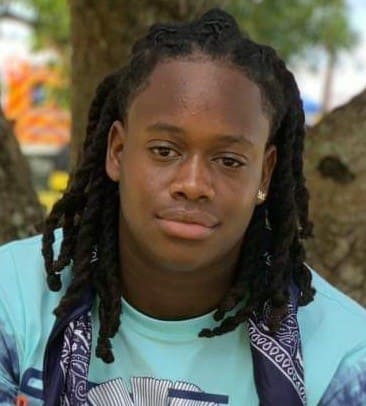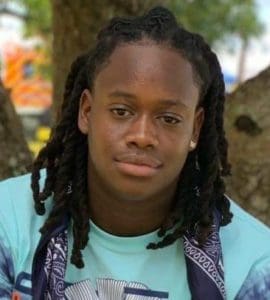 Tintawee Tammir Issat Christian, also known as "Tawee," of Estate Sion Farm died on Aug. 17. He was 16 years old.
He was preceded in death by his grandfather, Stanley Christian; grandmother, Eleanor Hodge; uncles: Alva Hodge Jr., and Troy Christian; and cousin, Shakeel.
He is survived by his mother, Shemona Cascen; father, Brian "Boli" Christian; sisters: T'noi Christian, Malaysha Christian and Ma'Hali Christian; brothers: Malachi Christian, Dakarai Christian, Mikhylei Christian, T'mir Christian and A'Djhai Christian; grandfather, Patrick Cascen; grandmother, Noeleen Christian; and aunts: Laurisa Graham, Marva Hodge, Elizabeth "Isatta: Hodge, Shari Cascen, Tahema Towers, Asha Christian, Jeanette Christian, Nadiene Christian and Camille Christian.
He is also survived by uncles: Pernell Towers Jr., Terrel Christian and  Godfrey Christian; and special friends: Iris Estick and family, Garvin, Jahnari, Oscania and Oscary, Jazmyne, Tselot and Abbiye, Jahmai, Anthony, Keon, Marqez, Jahwanza, Adonis, Shavique, Steve, Kemoy, Makeel, Malik, Kyle, J'syah, Ahija, A'lijah, Myron, Oriesha, Lagani, Roland, Jessamine, Jailene and Alia.
Other survivors include cousins and other relatives: Mark, Debango, Blakeshan, Lakeshan, Jahkeshan, Menelik, Alva III, Ajarie, Pernell III, Khalid, Brian, Troy Jr., Latifah, Mariah, Makeda, Kimyra, Loriannah, Makajah, Malajah, Mahajah, Tenkarra, T'noi, Ahmariah, Triniyah, Jayden, Miracle, Demoy, Demoya, Kimoy, K'miya, Khadija and Jahriff; as well as other relatives and friends too numerous to mention.
The funeral service will be held on Friday, Sept. 11, at Island Center for the Performing Arts. Viewing will begin at 10 a.m. with service at 11 a.m. Interment will follow at Kingshill Cemetery.
The family respectfully requests that attendees wear a face mask and adhere to the social distancing requirements. Attendees are also encouraged to wear white and festive colors.