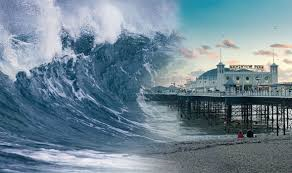 In the last 24 hours, the Caribbean and Central America have experienced over 17 earthquakes. These earthquakes range from a 2.2 to a 4.6 on the magnitude Richter Scale.
The Virgin Islands Emergency Management Agency (VITEMA) sends out mass emergency notifications and alerts through the Everbridge Alerts System – VI Alerts. For earthquakes, these alerts are automatically set to go out for the U.S. Virgin Islands when earthquakes are at or over a 4.1 magnitude.
Today at approximately 1:38 p.m., the territory experienced a 4.2 magnitude earthquake in Tortola, British Virgin Islands, and some parts of St. Thomas and St. John, USVI; however, the VI Alert System did not trigger an alert.
VITEMA is presently working with Everbridge to resolve this issue and the agency will continue to keep the community informed once this matter is resolved.
For more information, go to www.vitema.vi.gov; if there are any questions or concerns, contact VITEMA via email at contact@vitema.vi.gov.
Phones for VITEMA: St. Croix 773-2244; St. John 776-2244; St. Thomas 774-2244.