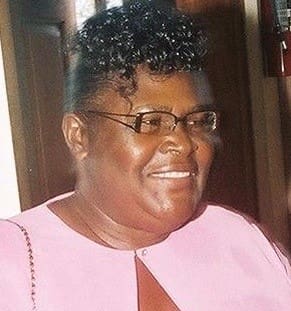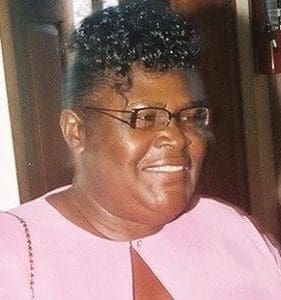 Joycelyn V.C. Donawa Henry entered time and space Dec. 13, 1943, in the village of Wilikes, Antigua, West Indies, to Jennifer Roberts and Isaac Donawa. Her time in this space ended on Aug. 3.
A devoted follower of Jesus Christ for 60 plus years, she was the faithful wife of Aaron Henry for 53 years. She was a dedicated mother to four children: Stevie, Kerry, Casey and Emrie. She embraced three other children through marriage: Angela Liburd, Adrienne Bivins and Roger St. Rose. She was blessed with four grandchildren: Johnathan, Jevon, Elijah and Michael. She was preceded in death by her daughter, Emrie Henry.
Joycelyn's dedication to the well-being of children on St. Croix led to her leading and teaching Sunday school at the Beeston Hill Wesleyan Holiness for four-plus decades. It was further expanded beyond the church's walls to housing communities: Estate Harvey, Auero Diaz, Friensberg (Candido Guadalupe Terrace), Kennedy Housing and 'Red Brick' (D. Hamilton Jackson Housing).
Joycelyn is survived by her husband, Aaron Henry; sons: Casey and Stevie Henry; daughter, Kerry Henry; son-in-law, E. Roger St. Rose; daughters-in-law: Adrienne and Angela Henry; grandchildren: Michael, Elijah, Jevon and Johnathan Henry; sister, Maudlyn Martin; sisters-in-law: Jestina Henry and Glenn Challenger; nieces: Janet Dover, Sandra Williams, Mayona, Josalie and Julene Thomas, Kim and Stacy Donowa; nephews: Jules Benjamin and Lemuel; cousins: Albert James, Wilden Gardener, Charles Grant, Ken Manix, Rhonie Nathniel, Ellamay, Jacklyn and Fitzgerald Roberts; friends: Ivy Ashwood, Maud Drew and Hyacinth Fleming; as well as many other relatives too numerous to mention.
The memory of her will be treasured by numerous surviving family and friends in the Virgin Islands Wesleyan Holiness Church, Antigua, U.S. and the UK.
The family appreciates your support and condolences; however, due to the current situation and mandates, a private burial will be held on Friday, Aug. 28. Your understanding is greatly appreciated.