Last week the Department of Health and the Centers for Disease Control teamed up with the Virgin Islands Housing Authority and the Michaels Organization to test residents of senior assisted living facilities in the territory for COVID-19. The Michaels Organization runs housing facilities in 35 states and territories. It runs the Celestino A. White Senior Citizens Residence.
Celestino A. White Sr. Senior Citizens Residence and the Lucinda Millin Home on St. Thomas are both free of the novel coronavirus, Virgin Islands Housing Authority public relations officer Patricia Borns said.
The Queen Louise Home for the Aged, which is not managed by the Housing Authority, has had 11 or 12 residents test positive for COVID-19. In a press release sent out on Wednesday, Department of Human Services Director of Strategic Operations and Planning Michelle Francis said the residents who have tested positive remain in relatively good health. That release cited 11 residents who tested positive. A release from Schneider Regional Medical Center said the hospital was caring for 12 elderly patients from Queen Louise.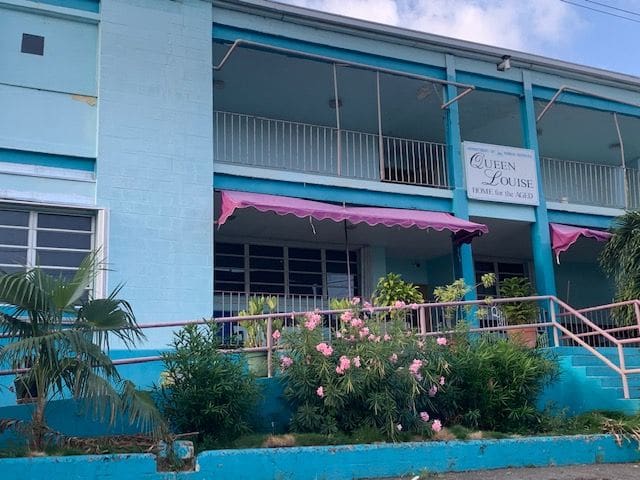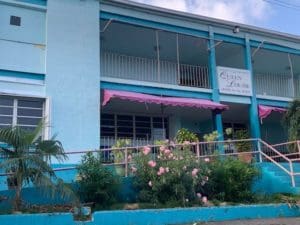 The 11 Queen Louise residents have been hospitalized; ten are in "good health" while one is being closely monitored, Francis said.
However, Francis also announced the death of a resident, which could have been one of the residents who contracted the virus. Human Services could not reveal the cause of death as it is protected under what is commonly referred to as HIPAA privacy laws (Health Insurance Portability and Accountability Act of 1996).
Francis said the most senior Queen Louise Home resident, 101 years of age, died on Tuesday.
"She was full of personality and spunk. She was a wonderful resident of the home who was a joy to take care of," said interim President of Schneider Regional Medical Center Dr. Luis Amaro, who cared for the patient for many years.
To mitigate the spread, all homes have instilled various safety protocols and measures.
At the Queen Louise facility, Francis said, the "residents who initially tested negative were placed in a non-congregate care setting while the home was sanitized and is preparing to welcome them again in the safest way possible."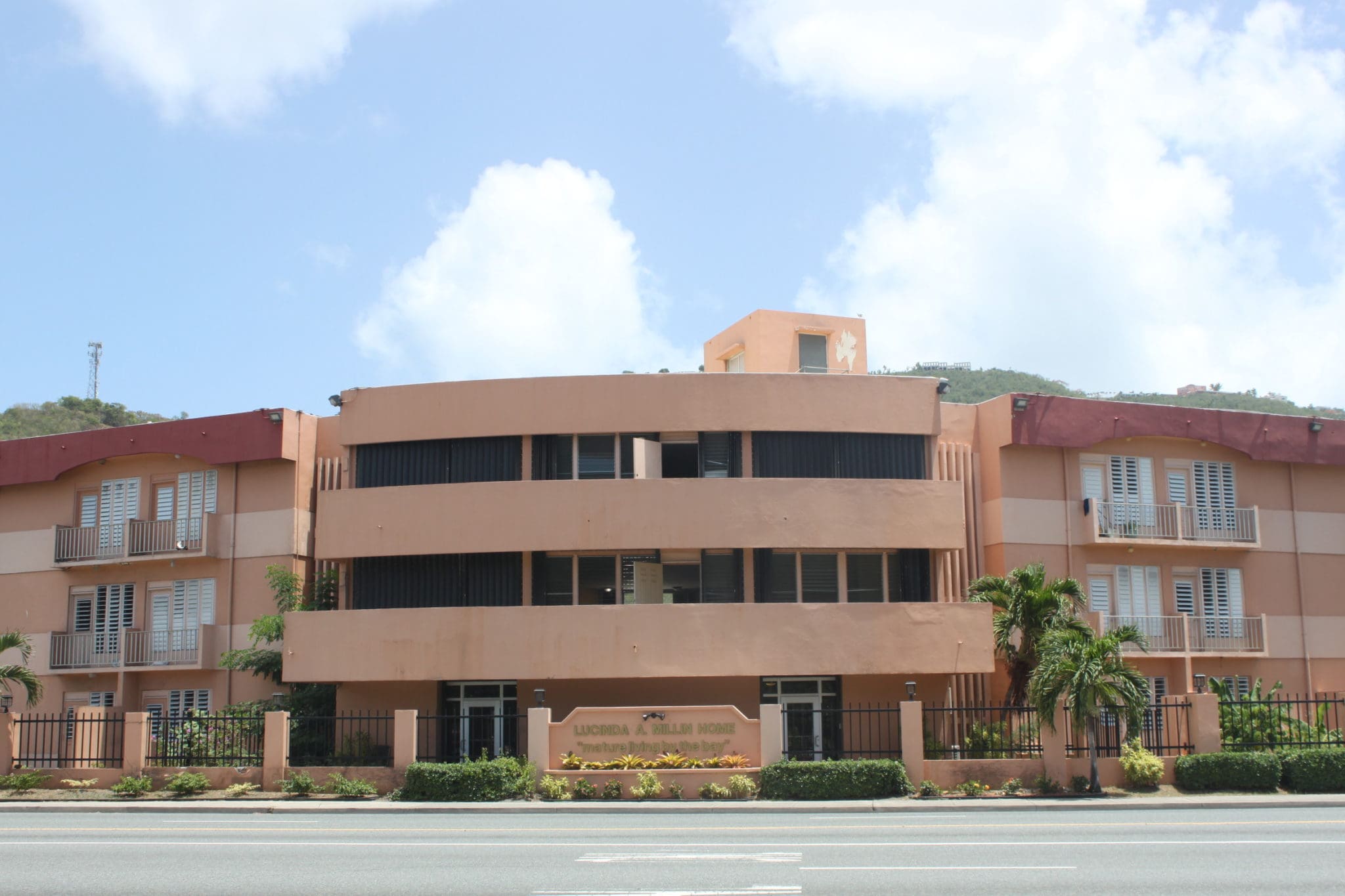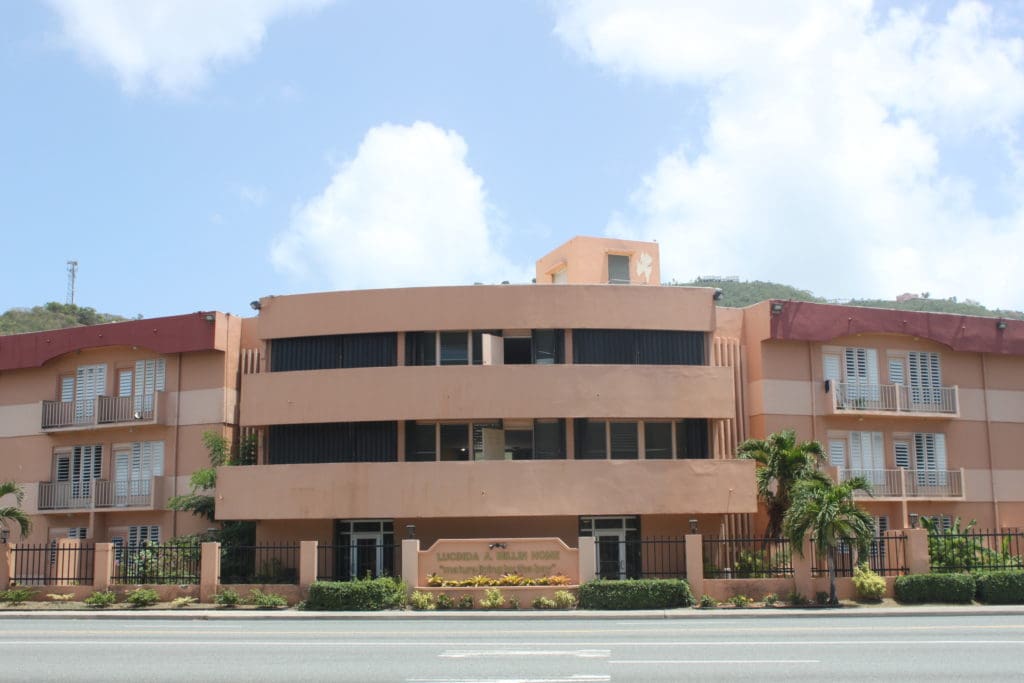 At Lucinda Millin, where on Tuesday recent testing confirmed there are no positive COVID-19 cases among the residents, Borns said the staff has maintained vigilance in their approach to safety.
"The facility requires all staff and visitors to wear masks and routinely distributes surgical masks to the residents. Staff and residents are continually educated about social distancing, universal masking, hand hygiene and environmental cleaning and disinfection. For further protection, the CDC recommends all who enter the facility be screened for COVID-19 symptoms, and VIHA is implementing this measure," Borns said. However, photos submitted to the Source do show staff using masks improperly, raising questions about the potential for infection.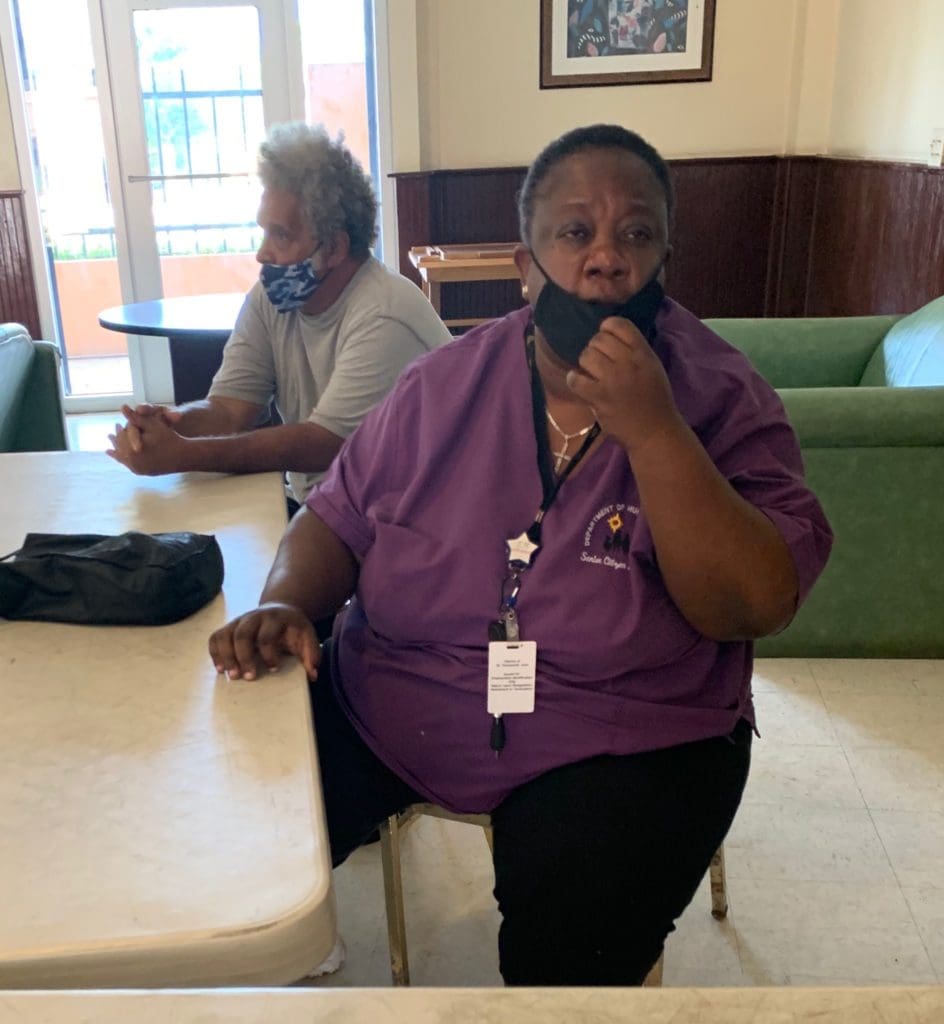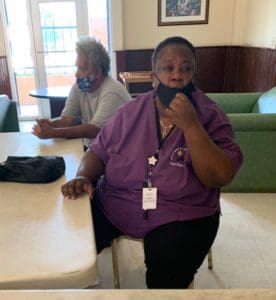 For updates and additional information about COVID-19, the new strain of coronavirus, residents are encouraged to visit the Virgin Islands Department of Health's website at www.doh.vi.gov/coronavirus or text COVID19USVI to 888777.