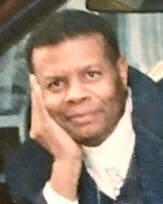 It is with great regret that we announce the passing of Joseph "Mac" Aldonza, also known as "Mr. Pleaser," who died at his home in Augusta, Ga., on Saturday, Aug. 15. He was 75 years of age.
He is survived by his wife, Veronica Aldonza; sons: Clive Aldonza, Teshiro Aldonza and McPherson Aldonza; daughters: Martia Aldonza, Marcelline Aldonza, Finnitta Joshua, Addisha Young, Yaminah Cochrane and Niyosha Aldonza; and grandsons: Matthew Joseph, Clive Aldonza Jr., Nicholas George, Ari-EL Joshua, Jejuan Young, Terrell Young, Gordon Young, Kenneth Young, Nasir Aldonza and Ezekiel Kent.
He is also survived by granddaughters: Sasha Jules, Tahyna Jules, Thalia Jules, Leighah Aldonza, Nonzenzele Aldonza, Keishera Aldonza, Kara Aldonza, Zyaire Aldonza and Szuri Joshua; great-grandchildren: Xorian Wideman, Radiance Jones, Jordyn Peters, Mila Joseph, Maelani Joseph, Mason Joseph and Giselle Joseph; and sons-in-law: Jones George, Clifford Young and Admed W. Joshua.
Other survivors include daughters-in-law: Omayra Perez-Aldonza, Karen Aldonza and Shawntae Hines-Aldonza; sister, Agatha Williams of New York; special friends: Pierre "Kennis" Charles and family, and Hugh "Kelly" Evans and family; as well as many other friends and family in the U.S. Virgin Islands and St. Lucia, where he was born, too numerous to mention.
Joseph was born in St. Lucia, W.I. He spent many years working at the Hess Oil Refinery on St. Croix before moving to Long Beach, Calif., where he continued his work as a welder in an oil refinery. He eventually retired to Augusta, Ga., where he spent the rest of his remaining years.
Information regarding a memorial service is pending.