The Board of Elections certified the 2020 Primary Election on Aug. 11, and there were no large changes or upsets from the preliminary, unofficial results that were announced after the Aug. 1 voting.
The count of absentee and provisional ballots on Aug. 11 added votes to the preliminary winners in proportional amounts. Of the 33,869 registered voters, some 4,323 voted in the Democratic Party Primary, for a participation rate of 12.76 percent.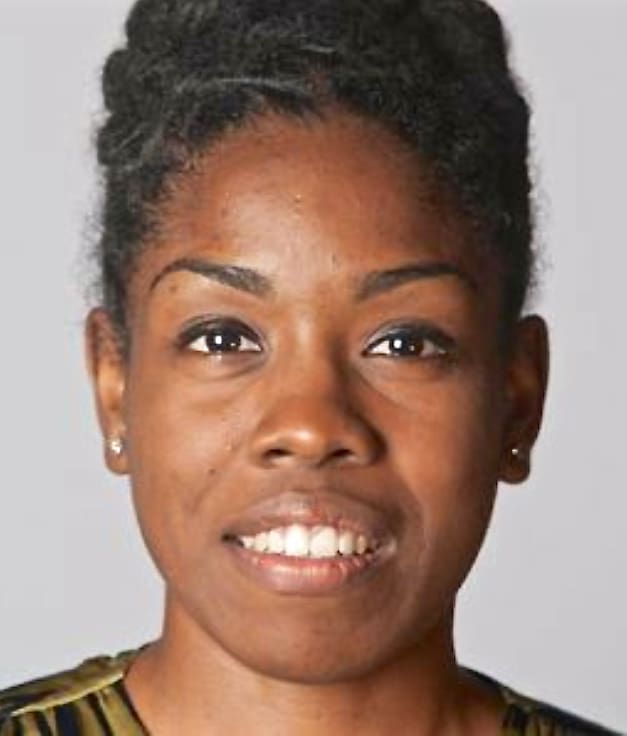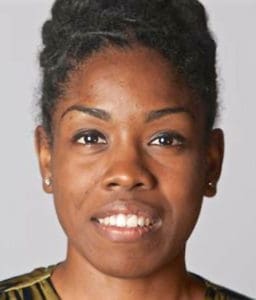 Most – 3,901 – voted either early or on election day, with nearly half voting early. But 424 cast mail-in absentee or provisional ballots.
The Primary Election Certification can be found on the Elections System website, www.vivote.gov.
Territorywide, the turnout for the Aug. 1 primary was down, with only 69 percent – just over two-thirds as many – casting votes as did in 2018. Unlike the 2018 primary, there was no gubernatorial race, which typically draws voters, and it was held during a pandemic.
Unlike most U.S. jurisdictions, the U.S. Virgin Islands senatorial elections are determined based on a ranking. There are 15 seats, with seven elected just for St. Croix, seven for St. Thomas and one elected territorywide, who must reside on St. John. In the primary, the top seven vote-getters on St. Croix and St. Thomas each win a slot on the ballot as party candidates, and the top St. Johnian at-large candidate joins the ticket for the at-large seat.
Those 15 Democratic Party candidates will now compete against other candidates in November. In principle, other parties, such as the Republican or Green parties or the Independent Citizens Movement, could also hold primaries and field a slate of seven candidates. In practice, for V.I. senatorial elections, the Democratic Party slate will compete against an array of unaffiliated independent candidates.
St. Croix attorney and Elections Office official Genevieve Whitaker was the only new face on the St. Croix Democratic Party senate slate, coming in fourth with 938 votes.
All six of the St. Croix lawmakers seeking reelection cleared the first hurdle, finishing in the top seven of the candidates. Three-term Senator Kurt Vialet from St. Croix was the top vote-getter in the primary race with 1,285 votes, followed by Senate President Novelle Francis Jr. with 1,175.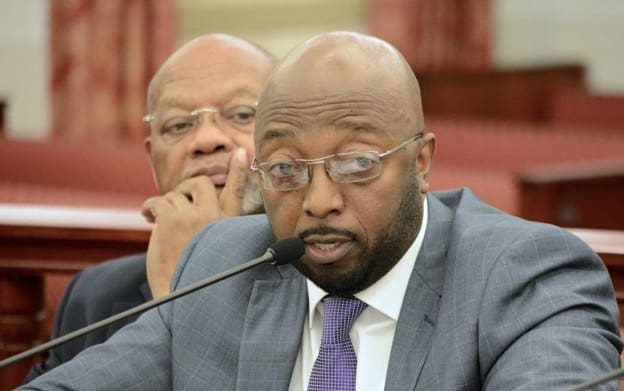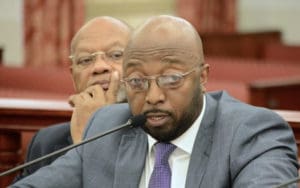 On St. Thomas, freshman Senator Donna Frett-Gregory took 1,422 votes to emerge as the top vote-getter in the St. Thomas-St. John District, followed by fellow freshman Athniel "Bobby" Thomas with 1,108 votes. Newcomer and former Division of Personnel Director Milton Potter placed third with 1,099 votes. Potter is the one new face on the party slate for St. Thomas.
Sens. Alicia Barnes from St. Croix and Myron Jackson from the St. Thomas-St. John District chose not to run for reelection.
Here are the results. The top seven are on the November ballot. The eighth-place finishers are included for reference and in case something happens to cause another candidate to drop out.
St. Thomas
Donna Frett-Gregory – 1,422
Athneil "Bobby" Thomas – 1,108
Milton E. Potter – 1,099
Carla Joseph – 1,090
Stedmann Hodge Jr. – 1,084
Marvin Blyden – 982
Jonathan P. Tucker Jr. – 775
Jean A. Forde – 669
St. Croix
Kurt Vialet – 1,285
Novelle E. Francis Jr. – 1,175
Allison L. DeGazon – 957
Genevieve Whitaker – 938
Oakland Benta – 920
Javan E. James Sr. – 914
Kenneth L. Gittens – 861
Troy C. Williams – 608
BOARD OF EDUCATION
Shawna Richards, chief of staff to Sen. Francis, was the top vote-getter in the primary with 976 votes cast in her favor on St. Croix. Emmanuel Perez won 658 votes to gain a November ballot spot along with Richards.
St. Thomas-St. Croix Board of Education candidate Kyza Callwood won a ballot position in the general election along with attorney Nandi Sekou. Callwood won 998 votes, Sekou followed as a close second with 990 votes. Arah Lockhart, a perennial Board of Education member, lost her bid for reelection, placing third with 785 votes.
DEMOCRATIC PARTY OFFICES
Voters chose former Delegate to Congress Donna Christensen to serve as the Democratic National Committee chairwoman. Christensen outpolled her competitor, former Sen. Carol M. Burke, 1,895 to 1,145.
Former district chairman and union leader Glen Smith edged former Democratic State Chairman Cecil Benjamin to win the state chairmanship. Internal votes for party positions become final once the primary is certified by Elections officials. Smith received 1,409 votes to 1,326 votes for Benjamin.
Four-term District Chairman Edgar Baker Phillips lost his bid for reelection to Randolph Bennett, with Bennett winning 848 votes to Baker's 784.