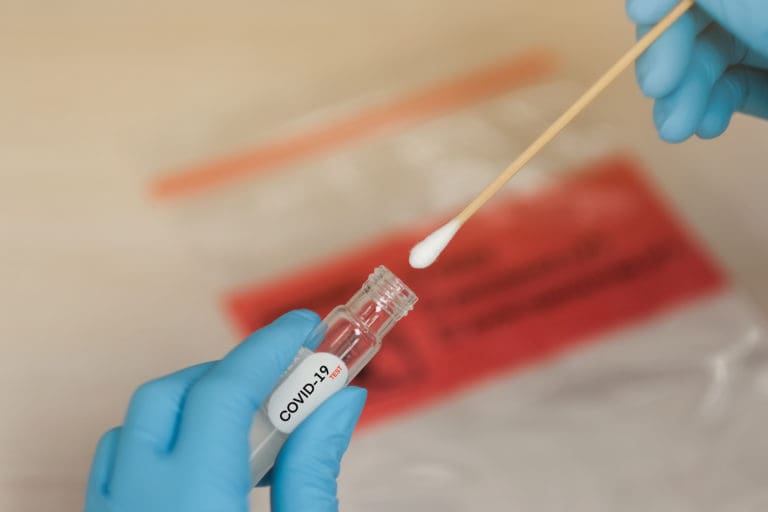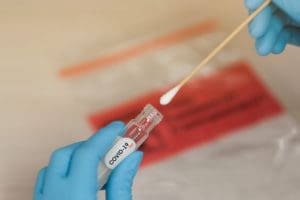 With the novel coronavirus spread around the world, people want to know how to determine if they are infected, whether they've had the virus or if they might be immune and how reliable the testing is.
Adding to the confusion, are two terms that sound similar, but are actually on opposite sides of the war for our immune system – antigens and antibodies.
As the Centers for Disease Control and Prevention explains, antibodies are proteins made by the human immune system to fight antigens, which are bacteria, a virus or toxin. Our immune systems make different antibodies for different antigens.
Scientists who have spent more than five months dealing with COVID-19 have developed a handful of tests to identify the virus and immunities. Many people can suffer light cases while others show no symptoms at all. But there is no cure yet, and the virus is highly contagious and dangerous. It has caused more than 150,000 deaths nationwide and 439 cases in the territory.
According to the V.I. Health Department, the tests used by Virgin Islands medical institutions are viral/antigen testing (for current infection) and antibody testing (for past infection). The antigen test, or polymerase chain reaction test, called PCR, uses nasal or throat swabs. Results can be available in an hour or less, but some take days. Now that the virus is spiking around the country, results have been delayed for a week or longer by the sheer volume of tests that must be processed.
According to the CDC, the PCR test is the most reliable test but may not identify someone recently infected, and the swabs sometimes fail to pick up signs of active infection – so it's not always reliable. The CDC recommends a viral test for detecting "acute infection." The CDC and other medical experts say none of the tests are always effective.
The antibody test is a blood test that looks for antibodies produced in response to the virus. The antibodies usually show up four days to more than a week after infection. The test does not diagnose current disease, the CDC said. There are dozens of antibody tests and no one knows yet how long the immunity provided by antibodies lasts or whether it protects a person from getting sick again.
On June 19, the FDA sent a letter to health care providers recommending the use of serological tests – that is, blood serum tests – to detect COVID-19 antibodies for identifying people who have been exposed or recovered from the virus. But "the FDA does not expect that an antibody test can be shown to definitively diagnose or exclude SARS-CoV-2." (SARS-CoV-2 is the scientific name for the virus commonly known as the novel coronavirus.)
The CDC cautions people who receive positive results with an antibody test and who are sick or have been around someone sick, to stay home except to get medical care. Get rest, stay hydrated and keep in touch with a doctor, the centers' doctors say.
An antigen test is a quick test using a swab to look for proteins from the virus. It is not generally used to diagnose disease but can screen people who need a more definitive test. It is similar to a rapid strep test. Antigen testing is fairly new, and researchers don't know how accurate it is, but they don't think it is as accurate at the PCR. Most recommend those who test positive with an antigen test get a PCR test to make a more solid diagnosis.
Generally speaking, anyone with COVID -19 symptoms should stay home and call their physician or the V.I. Health Department's hotline at 340-712-6299 or 340-776-1519 to discuss getting tested. The CDC says symptoms can appear between two and 14 days after exposure and include:
– Fever or chills
– Cough
– Shortness of breath or difficulty breathing
– Fatigue
– Muscle or body aches
– Headache
– New loss of taste or smell
– Sore throat
– Congestion or runny nose
– Nausea or vomiting
– Diarrhea
Further, the CDC advises seeking immediate emergency medical attention for these warning signs:
– Trouble breathing
– Persistent pain or pressure in the chest
– New confusion
– Inability to wake or stay awake
– Bluish lips or face
Private health care providers and laboratories in the Virgin Islands are:
St. Croix: Acute Alternative Medical Group; Plessen Medical Group; ProHealth (formerly Pinnacle); Clinical Laboratory Incorporated; Frederiksted Health Care.
St. Thomas: Red Hook Family Practice; Yacht Haven Family Practice; St. Thomas Clinical Reference Lab, Carolyn Jones, MD; Jessica Wilson, MD; St. Thomas Community Medical Lab.
St. John: Myrah Keating Community Health Center (must be referred by the DOH).