A survey of U.S. Virgin Islands businesses found many projecting sharp losses for the year, with small businesses, in particular, looking at a drop of 50 percent or more.
Island Analytics, a small data collection, analytics and marketing company on St. Croix, recently surveyed business owners on how the restrictions and reduced tourism due to the ongoing pandemic is affecting them, putting that data together with official employment and revenue data, for a first non-government sourced deep dive into the damage.
Read Here: COVID-19 USVI Economic Impact
"We did it as part of a new initiative to create public domain data statistics for the USVI," Island Analytics Chief Executive Officer Richard Dorsey said on a phone call with the Source recently. Unlike other projects, this was not a contracted report, but just an effort to fill a civic need.
"We saw a need for this type of data during the COVID time," he said.
The company solicited responses from businesses through the territory's two Chambers of Commerce, two hotel and tourism associations and social media, ultimately surveying some 166 V.I. businesses, small and large. The surveys were completed in the weeks before the report's July 7 publication date.
Asked what the single biggest takeaway was in the answers, Dorsey said it was "that the small businesses with zero to 30 employees and revenues from $100,000 to $250,000 took the hardest hit. And that group was also the largest portion of our respondents."
"It seems to us that the small business community will need the most specifically focused aid," Dorsey said.
Much of the data reflect owners' subjective, forward-looking revenue projections, rather than confirmed, documented dollar figures. That said, the report finds that of those businesses that responded, businesses with less than $1 million in gross revenue anticipated losses of more than 50 percent for the remainder of 2020. At the lower end, more than 30 percent of businesses with revenues from $1,000 to $50,000 per year projected bigger losses, of 75 percent to as high as 100 percent for the rest of the year.
Similarly, businesses with more than $1 million in annual revenue projected losses of 50 to 75 percent.
While most businesses, regardless of size, foresee revenue reductions, the impact on employment is much more severe with small businesses that operate at lower revenue levels.
Of businesses that responded, those with zero to 30 employees saw an average of 63 percent workforce reduction due to furloughs or layoffs. Businesses with more than 50 employees averaged around a 4.7 percent workforce reduction. To put that into context, 60 percent of businesses surveyed had five or fewer employees, while 84 percent had 30 or fewer employees. Only 12 percent had more than 50 employees.
When it comes to federal assistance, a majority of the businesses that responded said they applied, and many of those had already received assistance. But 18 percent said they had not applied, 16 percent said they were not eligible and almost 9 percent applied and either were rejected or got no response.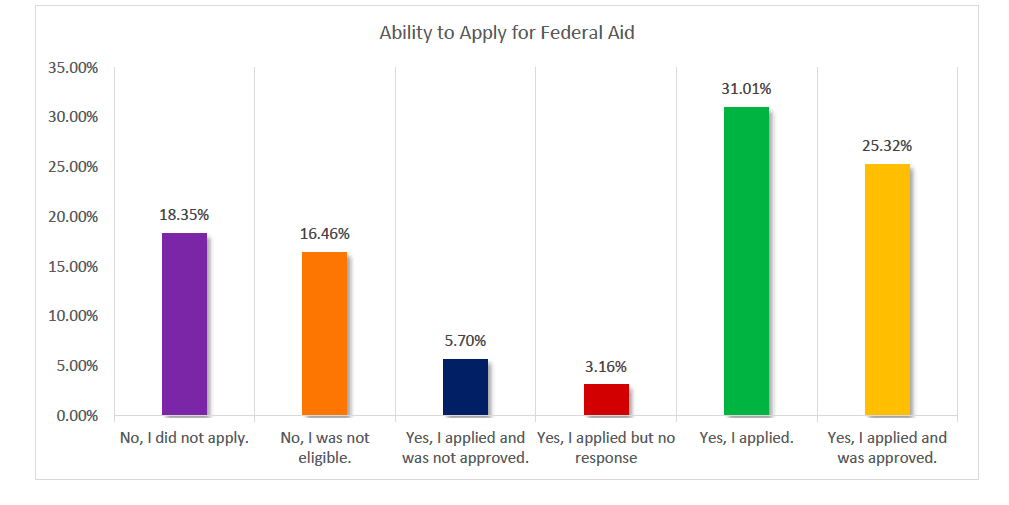 More than 45 percent of businesses that responded said they had a positive or very positive opinion of the V.I. government's response to the pandemic, versus 28 percent with a negative or very negative opinion.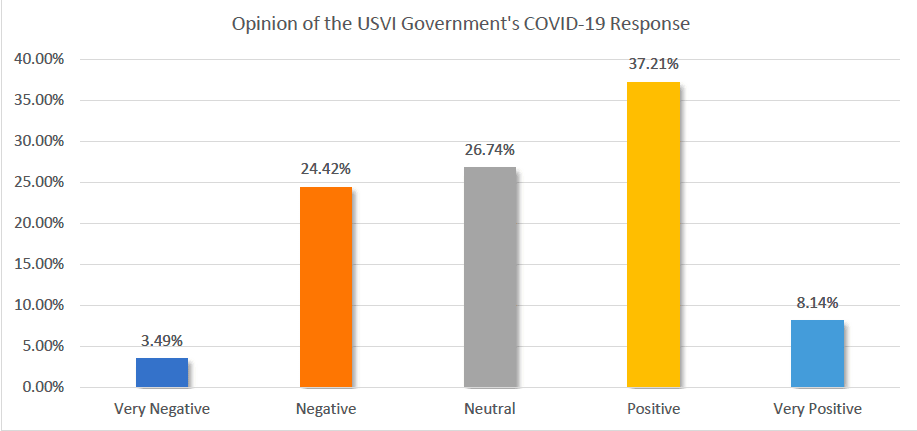 But only 10 percent said they had a positive or very positive opinion of the cash-strapped local government's economic support for affected businesses.
Dorsey said he and his partners started Island Analytics in 2016 largely to address an apparent lack of consistent, reliable data for the territory. As a legislative aide a decade ago, he said he "just remember[s] having the hardest time collecting information."
They wanted to "fill the gap" and help provide raw data not only to the government but to businesses, aiming for what he termed "a data-driven Virgin Islands."
Before this venture, he was director of institutional advancement at Catholic Schools and Charities of the Virgin Islands, and he spent a stint as a legislative aide in the V.I. Legislature.