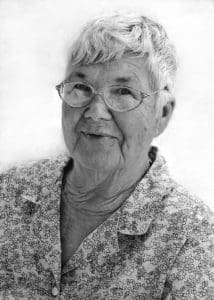 Irene Lawaetz, a longtime resident of St. Croix, passed away in Golden Valley, N.C., on July 22.
She was the widow of Kai Lawaetz and is survived by daughter, Suzy Kauffman; granddaughter, Carly Kauffman; and sisters: Celine Greaux and Odile Sonnois. She is also survived by brothers: Jacques Magras, Arnaud Magras and Christophe Magras; as well as many nieces and nephews.
She was preceded in death by sister, Ghislaine Jules and grandson, Rory Kauffman.
She and her husband shared a lifetime passion for plants and were well known for their semi-wild gardens and participation in farming. Irene had a flair for creating floral arrangements, using plants that she and Kai grew. During their lifetimes they encouraged the cultivation and use of locally grown food. She was 85.