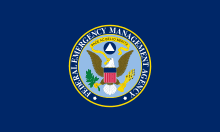 The reality of a disaster situation is that daily conveniences will be impacted. Seniors may have physical, emotional or financial barriers to preparing for an emergency.
Creating a personal support network and having a plan to shelter safely with loved ones will give peace of mind to all involved. If undergoing routine treatments administered by a clinic or hospital or regular services such as home health care, treatment or transportation, talk to your service provider about their emergency plans.
In addition to standard hurricane preparedness, the seniors must also consider their specialized needs when gathering supplies for their kit.
Federal Emergency Management Agency (FEMA) gives the following Preparedness Kit for Seniors:
One gallon of water per day for drinking and sanitation for at least three days. Electrolyte beverages are a good source of hydration.
Non-perishable foods.
Blankets, extra clothing and comfortable shoes.
Spare eyeglasses, catheters, batteries, oxygen systems, etc.
First-aid kit, medical insurance and Medicaid/Medicare cards.
Prescription medicines and copies of prescriptions that can be refilled for up to six months.
Medical alert tags or bracelets with information about health-care needs.
An emergency-contact list to reach family and friends.
Extra cash, since access to banks and ATMs may be limited
Copies of family records and other important documents such as birth and marriage certificates, Social Security cards, passports, wills, deeds and financial information, insurance and immunization records—all kept in a sealed, waterproof bag.
A battery-powered radio and/or a NOAA weather radio.
A solar or battery-operated flashlight.
A whistle to call for help.
Additional items such as cloth face coverings and hand sanitizer needed for cleanliness and personal safety within a pandemic environment.
For more information and helpful tips, visit www.ready.gov/seniors.