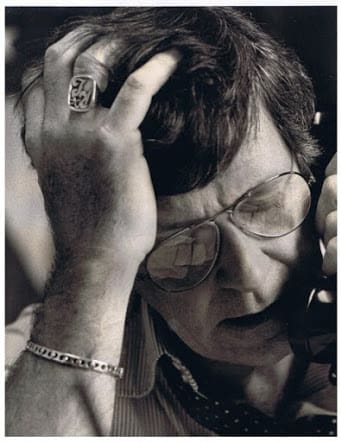 Political leaders, radio fans, Carnival mavens and everyday people are mourning the loss of Ron de Lugo. De Lugo, 89, who served as the territory's delegate to Congress for 23 years, died in his sleep on Monday. Those who knew him said that death came peacefully, at the end of a lengthy illness.
Admirers remembered de Lugo Tuesday as an outgoing and cheerful man who loved the Virgin Islands and worked to promote its best interests on Capitol Hill. Some, like fellow broadcaster and politician Holland Redfield, called him an example of how elected leaders should live and serve.
On Wednesday, Governor Albert Bryan Jr. added his voice to those paying tribute. In a statement from Government House Bryan called de Lugo, "a pragmatic statesman who carried the torch of political progress for the Virgin Islands and the other insular territories in the U.S. Congress for more than two decades."
Others, like veteran radio newscaster Lee Carle, remember de Lugo in his radio days in the 1950s and recalled a character he played called Mango Jones. Jones was an alter ego who came over the air in an altered voice, which de Lugo – as an announcer – would switch back and forth with his own in a conversation.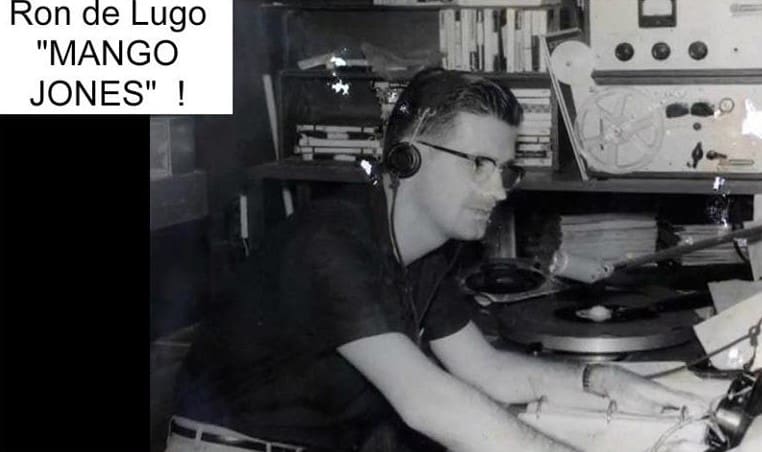 De Lugo was credited with using his position as an on-air personality to help promote the return of Carnival in 1952. That effort helped increase his popularity and foster a future in local politics.
Redfield, who also served in local politics for the Republican party – de Lugo was a Democrat – said his memory was of a man who reached out to others who both agreed and disagreed with him.
"One of his best qualities was when he represented the Virgin Islands. He worked on a bipartisan basis. He was to me a consummate politician," Redfield said. But as gregarious as he was, de Lugo would not tolerate those who were willing to disparage the territory or its people, Redfield said.
"If your interests were contrary to the Virgin Islands, he wouldn't tolerate that. He was gutsy and a seat-of-the-pants politician. At times, he did things that made him controversial," Redfield said.
Successor delegates to Congress took a page from de Lugo's outgoing style. Both Dr. Donna Christensen – his immediate successor – and current Delegate Stacey Plaskett have spoken about their ability to work with both sides of the aisle on behalf of the V.I.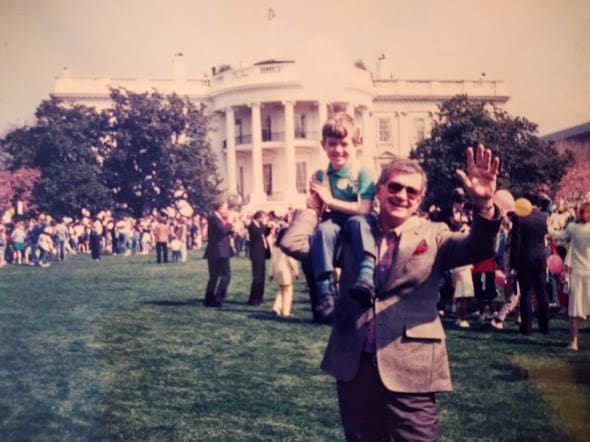 "I owe a lot to his wise counsel over the years," Christensen said Tuesday in a condolence message.
Plaskett shared her thoughts on de Lugo's passing from the perspective of one who began her career in lawmaking as an intern in his office. "The world has lost the warmth and humanity of this special man. Those of us who had the pleasure of knowing him will miss him, however, the Virgin Islands is better for his work and devotion," the delegate said.
Plaskett's chief of staff, Angeline Muckle-Jabbar, also knew de Lugo from her days as a congressional intern.
"He was fun to work with, and he was just a gregarious type of person who made you feel very familiar like he knew you forever," Muckle-Jabbar said. The congressional staffer said what she remembered most was his booming voice. There was no doubt about whether de Lugo was talking to you, she said.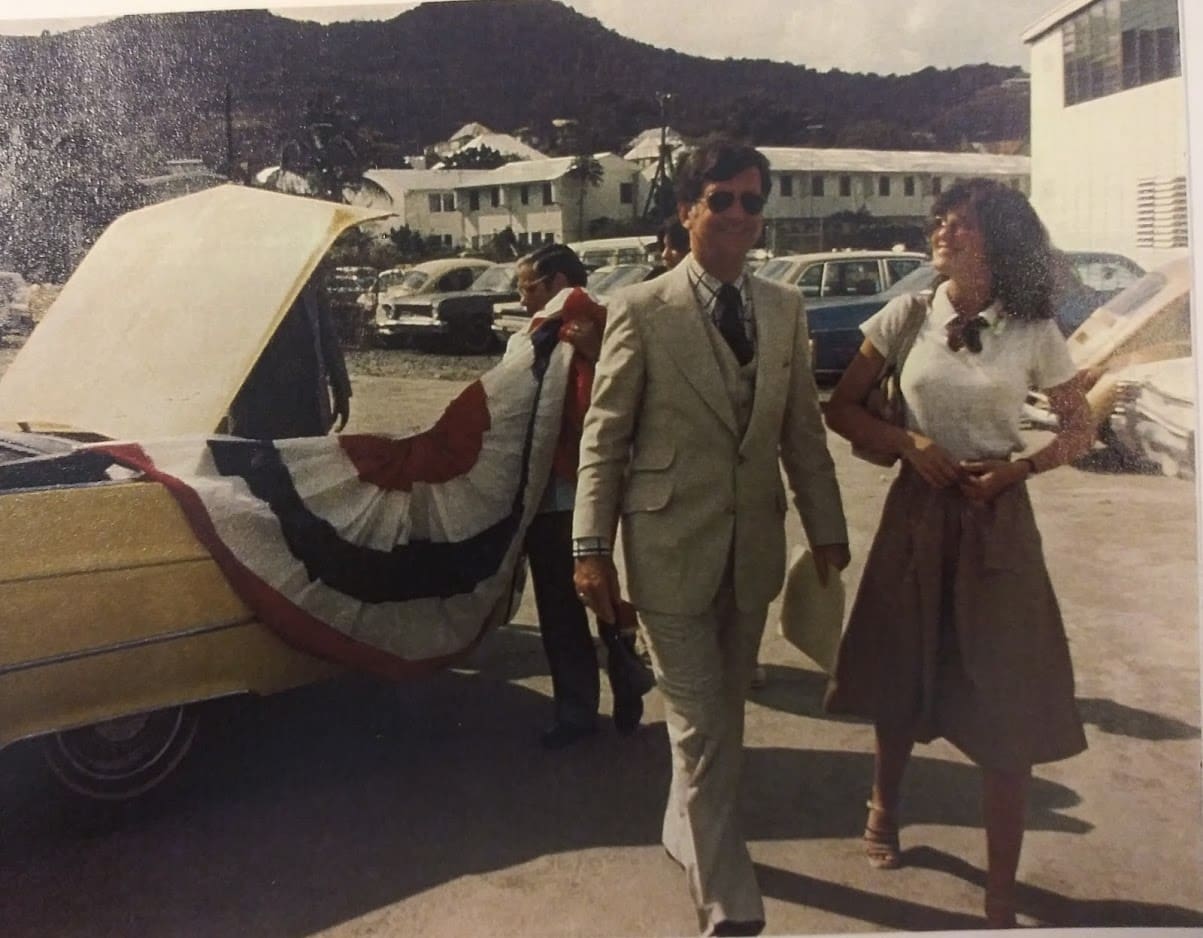 At times, the unmistakable tone came with a thick Virgin Islands brogue. Muckle-Jabbar called it an island accent, like it came from someone sitting under a tamarind tree.
De Lugo himself might have called it the voice of Mango Jones.
Daughter Gigi de Lugo remembered her teenage years when she'd accompany her father to Capitol Hill as a companion. She also remembered the booming voice, and like many adolescent offspring, sometimes found it contentious.
"I was always there, and we could get into the biggest fights. There was lots of yelling. But in the end, there was resolution and we would end up laughing," she said.
As one of two de Lugo daughters (sister Cristina passed away in 2017), Gigi said she was the one who gravitated towards their dad, while Cristina kept company with their mother. The frequent trips allowed the delegate's daughter to meet lawmakers and presidents, Democrat and Republican.
At one point, she also met Congresswoman Shirley Chisholm, the first Black woman to run for President. Her father took great delight in making the introduction, Gigi said, knowing that his daughter was impressed by the thought of a woman vying for high office.
Those kinds of insights and their use to make personal connections were something she credited to her father's personal style.
"What's so amazing about his life, the reason why everyone refers to him as a statesman, he didn't like politics. He worked for common ground, and to benefit the Virgin Islands. Dad was always dedicated to mutual respect," she said.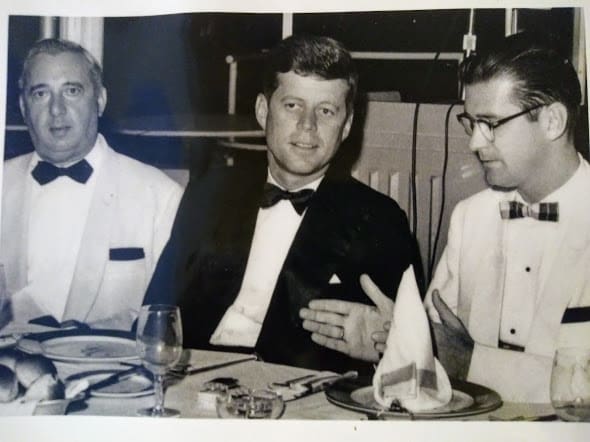 It was a style that won supporters for Virgin Islands causes on both sides of the aisle. It was the friendly outreach and winning ways that persuaded a young Senator John Kennedy to agree to serve as godfather to de Lugo's oldest daughter Cristina, Gigi said. (V.I. Gov. Melvin Evans was godfather to Gigi.) That came in the early days when de Lugo served as Democratic state chairman and Kennedy asked him to bring the party leaders from Puerto Rico and the Virgin Islands along to support a presidential bid.
A dutiful de Lugo arranged two dinners. Puerto Rican and Virgin Islands delegates were wined and dined and agreed to back Kennedy. Kennedy and de Lugo became friends, his daughter said.
Old-timers from de Lugo's congressional staff also recall the lifelong impression their boss left on them. Jonathan Glass, a legislative aide, remembered how the first delegate to Congress from the V.I. found his niche in the House of Representatives.
"Although they had no voting power, he was very proud of the fact that he could become chairman of a subcommittee, and to be able to direct that committee. I believe that was the Subcommittee on Insular Affairs," Glass said.
Insular Affairs refers to the federal relationship between Washington and the U.S. territories, including Puerto Rico, the Virgin Islands, Guam, American Samoa and the Northern Mariana Islands. For that reason, Glass said, the subcommittee chairman had a chance to wield influence on affairs back home.
One of de Lugo's most enduring impacts was the revitalization of the Virgin Islands Carnival.
Carle remembered that the effort began outside the studios of WSTA-AM in Frenchtown. It was around the same time de Lugo – who was the station's general manager – hired Carle and brought him in from upstate New York to work as a news reader.
"They started right outside of WSTA on that street that went out to the Normandie Bar. He got Freddie Lockhart and those guys together and got the band, and had them march up and down the street," Carle said.
Another enduring impact of de Lugo's is the dedication of the U.S. District Court building in Charlotte Amalie, renamed the Ron de Lugo Federal Building in 2003. The legislation that led to approval in Congress came from Christensen.
"And I am especially glad today that I could help make it happen," Christensen said.
As word of de Lugo's death spread throughout and beyond the Virgin Islands, Gigi de Lugo said she has been left in awe by a flood of tributes and personal stories shared with her over social media. Some of those stories, so personal and so touching, she said, brought tears to her eyes.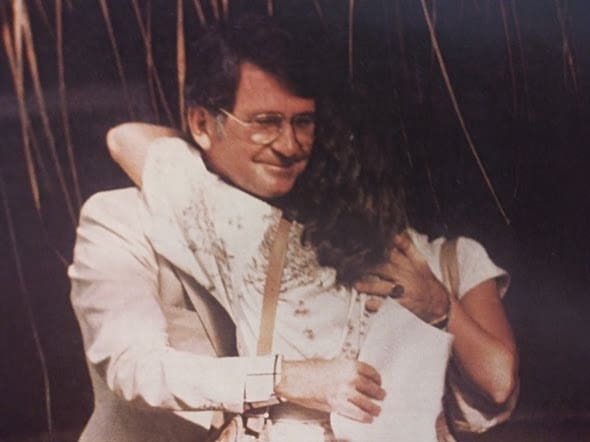 The late de Lugo was preceded in death by his daughter Cristina and son James. He is survived by his brother, Win de Lugo, his wife, Sheila, and daughter, Angela – also known as Gigi – and two stepchildren, Alex and Becky Chamorro.
He is also survived by five grandchildren: Carl, Chris, Jeremy, Victoria and Abigail. There are also two great-grandchildren – Gabriel and Lily.
All of the grands called him Papa Ron. "I got to name him," Gigi said.