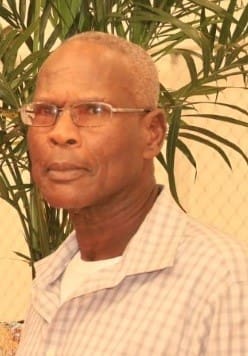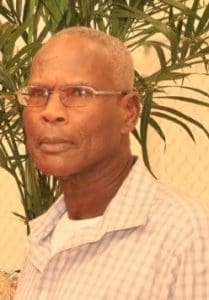 Pastor Ratcliffe "Rocky" Abraham died on June 24 at Broward Medical Health Center in Florida.
He is survived by his wife, Eleanor Abraham; son, Samuel Abraham; grandchildren: Kadeem, Shenea and Shaheem Abraham; daughter-in-law, Maricia Abraham; siblings: Cecil, Magdalene, Bernadine and Eldica Neale; sisters-in-law: Kathleen and Doris Williams; brothers-in-law: Melvin Neale and Elic Williams; nieces and nephews: Audlyn, Noreen, Theresa, Pearline and Marisa, Augustus, Dennis, Clement, Tudor, Craig and Lawrence; The Liberty in Christ Ministries family; as well as great-nieces and nephews, cousins and friends too numerous to mention. May he rest in peace.
A viewing will be held from 3-5 p.m., July 21, at James Memorial Funeral Chapel, this will be the only viewing.
A funeral service will be held at 10 a.m., July 22, at Liberty in Christ Ministries located at 10-1 Estate La Raine. Funeral arrangements for the late Ratcliffe "Rocky" Abraham were made by James Memorial Funeral Home.
The family requests that attendees wear a face mask and adhere to social distancing guidelines.