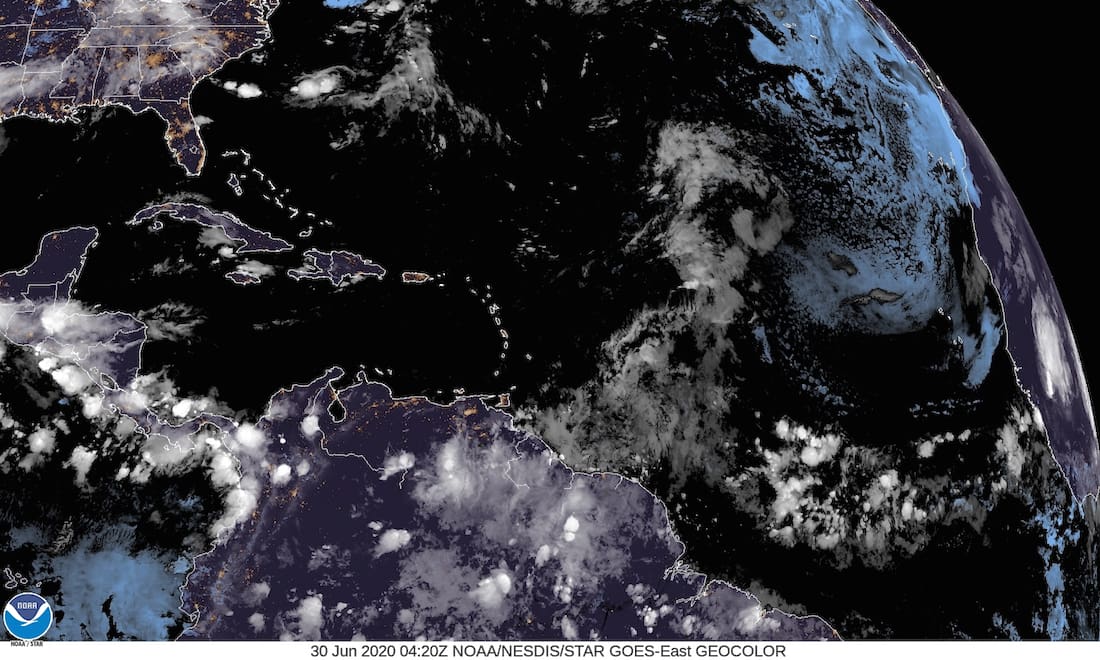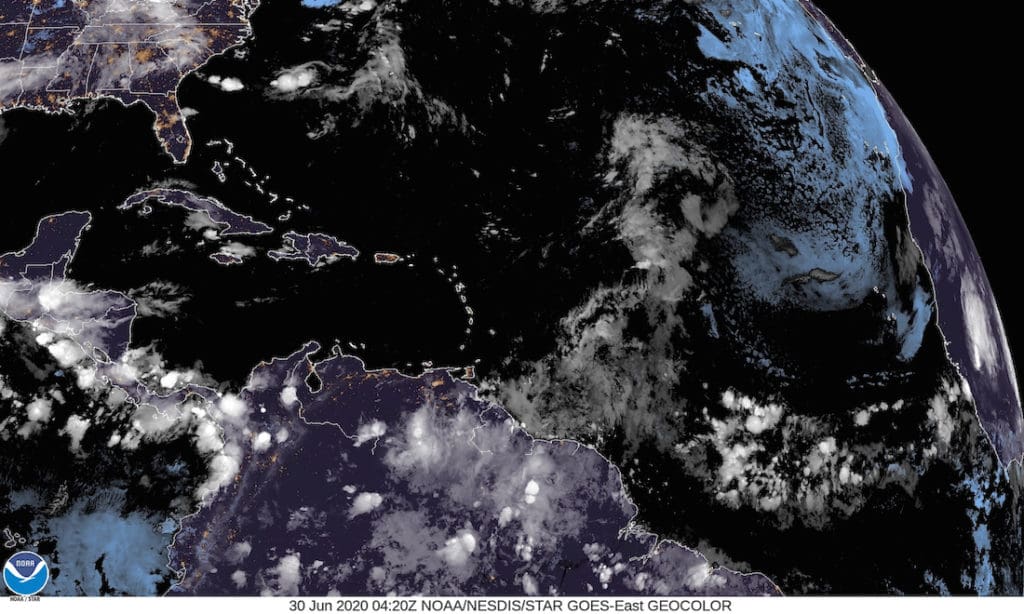 A tropical wave about 600 miles east of the southern Windward Islands is producing limited shower activity for the Atlantic basin, but has very little chance of developing further, the National Hurricane Center reported in its 8 p.m. Monday advisory.
The agency said, "persistently unfavorable" environmental conditions and strong upper-level winds by Wednesday are expected to inhibit any further development while it moves west-northwestward at around 20 mph.
The NHC gave the system no chance – zero percent – of further tropical development in the next five days.
In the same report, the NHC noted a trough of low pressure has formed along the coast of North Carolina. Significant development of this system is not anticipated either and its track is taking it generally northeastward, away from the east coast of the United States.