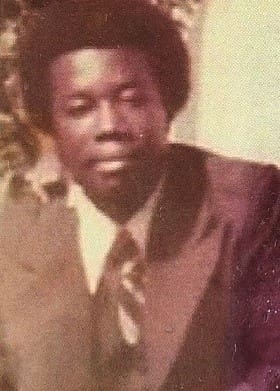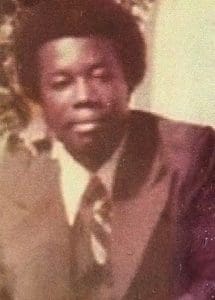 Elroy S. Hector Sr., also known as "Hecky," of Estate Rattan, St. Croix, died on Tuesday, June 9, in Portsmouth, Va.  He was 74 years old.
He was preceded in death by his parents: Ghirton Hector Sr. and Everna Richards Hector; and his brothers: Lionel Hector and Ghirton Hector Jr.
He is survived by his wife, Sylvia Hector; daughters: Linnea Hector, Desarrie Farquhar Cherise Hector Morgan and Dr. Marsha Hector Hentz; son, Elroy S. Hector Jr.; granddaughters: Talitha Fowler, Karimah O'Garro, Akia O'Garro, Qiana Poleon and Lisa Jimenez; grandsons: Chase Morgan and Bryan Jimenez; great-grandsons: Khari Langhorne and Levi Joseph; great-granddaughter, Keziah Joseph; sisters: Doreen Hector James, Cleone Hector and Everne Hector Rhymer; son-in-law, James Hentz; and daughter-in-law, Lourdes "Karina" Jimenez Hector.
Other survivors include brothers-in-law: Jensen Cummings and Fitzgerald Cummings; sisters-in-law: Pauline Inita Browne Hector, Esther Farquhar, Sharon Cummings and Claudette Farquhar Sealey; nephew, James Rhymer Jr.; nieces: Loleen Hector Christian, Leila Hector Benjamin, Lezlie Hector Phillip, Janine Hector, Jaqueline Rhymer George and Jerriann Rhymer (Fla.); special cousins: Yvette Petersen and Yvonne Petersen Hendricks; many cousins, great-nieces and great-nephews too numerous to mention.
Special acknowledgements to Josephine B. Hector, Delita Moorehead Cibil, Julia Pond, Vincent "Courtesy" Phillips, Julia and Francisco Dominque, Roy Rogers, Lawrence Saraw, Egerton Chapman, Gwendolyn Jacobs, Christiansted High School class of 1964, co-workers at the Internal Revenue Bureau, the church family of Friedensthal and Faith Moravian churches, Churchland House Assisted Living, Heartland Hospice, ME Fisher Funeral Home (VA) and James Memorial Funeral Home.
The viewing will be held from 3-5 p.m., Thursday, July 9, at James Memorial Funeral Home. The funeral service and interment will take place at 9:30 a.m., Friday, July 10, at Kingshill Cemetery – Veterans Section.
The family requests that attendees wear a face mask and adhere to the social distancing requirements as expressed by the CDC.  The family also expresses their gratitude to all those who have supported them during this time of loss.