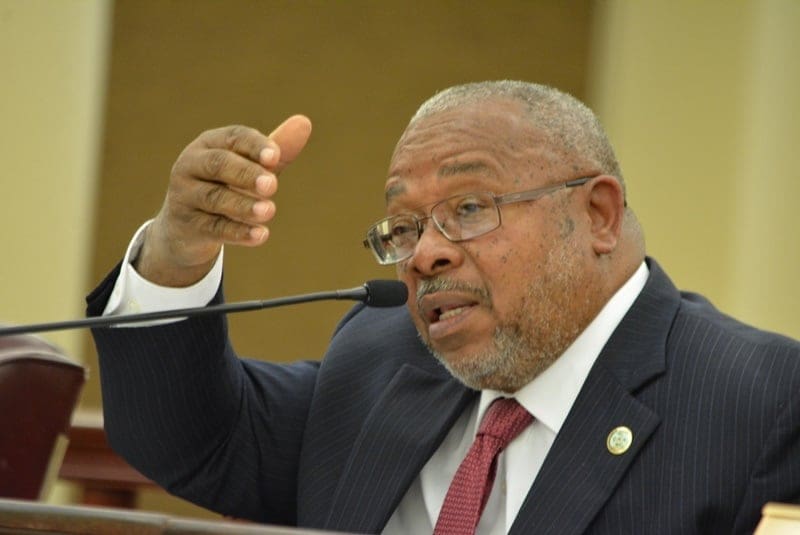 Public Services Commission Executive Director Donald Cole informed Senate Finance Committee members on Thursday that, even after WAPA's conversion to propane is complete on St. Thomas, ratepayers are not likely to see the large immediate rate savings they were promised.
Though the commission conducted a base rate investigation of the Water and Power Authority and adjusted the Levelized Energy Adjustment Clause to reflect changing conditions, Cole said WAPA's rates remain extraordinarily high.
"The acquisition and installation of new and more cost-effective generation remains slow, and WAPA's electric system has not been reliable. All of these issues will affect all ratepayers and the territory's economic recovery in the coming year," Cole said.
Though WAPA put forth plans they claimed would save ratepayers $50 million a year by replacing inefficient generation plants, the process has been slow.
Cole said three new Wartsila units have been put to use on St. Thomas, but it is just the first step.
"The commission has been repeatedly harping on the issue of efficiency for more than a decade, but we can now very clearly see the effects in these new units," Cole said.
He added that the new units use about half the fuel of WAPA's existing units and 20 percent less than the prior leased units.
"As more units are replaced, the reduced costs should make a real difference in the LEAC rate as shown in the most recent reduction in the LEAC," Cole said. But because of infrastructure cost overruns, the propane conversion will do little to alleviate rates, he added.
Sen. Kurt Vialet said the Vitol deal has "destroyed the Virgin Islands" when it comes to electricity. "Excellent initiative, converting to propane. But ridiculous in terms of how that project was managed, and the cost to the Government of the Virgin Islands, and the contracts that took place after," he said. "Vitol has to love the Virgin Islands because if they were not millionaires yet, we made them millionaires many times over."
Cole said WAPA has also lost 34 percent of its electric sales and "is likely to continue to have much smaller sales basis on which to recover its costs, but it has a very high debt load."
Adding to the already overwhelming dilemmas WAPA faces are problems within the Public Services Commission itself, which Cole said is responsible for regulating all public utilities and "holds a dual responsibility to both the utility and the ratepayers to ensure that all rates and services are just, reasonable, non-discriminatory and that the utilities receive a fair rate of return. Without these key services, modern civilization simply cannot exist."
But in order for the commission to function it needs a quorum. Currently, Cole said, there are only four active commissioners, two from St. Croix, one from St. Thomas and one from St. John.
The commission's budget, which for FY 2021 is proposed at $1,794,429, only a $1,334 difference to the last fiscal year appropriation, is entirely funded through assessments from the utilities it regulates. This means the commission's financial health is dependent on and tied to the continued growth and viability of the utilities they oversee and the utility's customers, Cole said.
Because the commission's operations are dependent on assessments from the utilities, Cole said, "timely receipt of these assessments is paramount to our agency's function. As a result of the COVID-19 pandemic, the utilities will be challenged to pay assessments."
Committee members Sens. Vialet, Janelle Sarauw, Marvin Blyden, Oakland Benta, Dwayne DeGraff and Donna Frett-Gregory were present for the Finance hearing. Sen. Allison DeGazon was excused to mourn the loss of her sister.