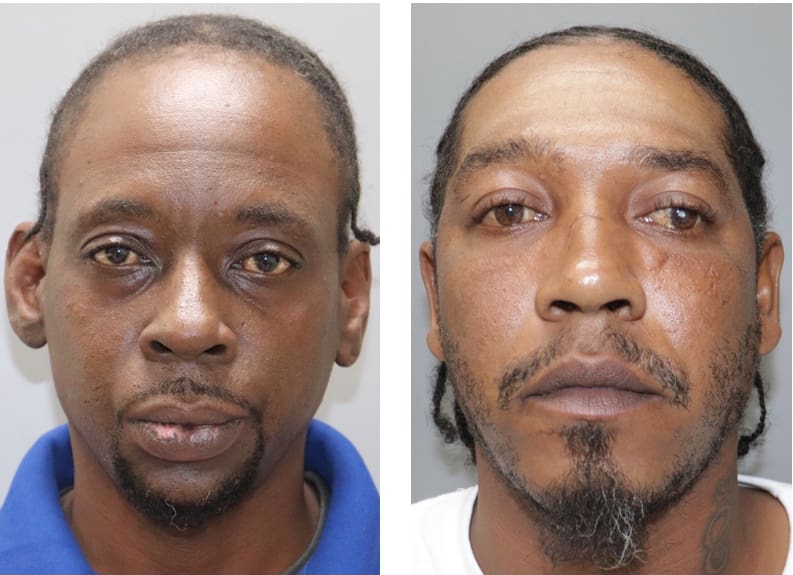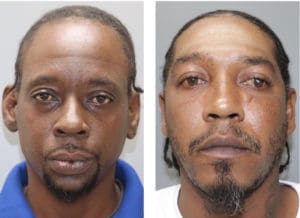 At roughly 7 p.m. Thursday the V.I. Police Department arrested Valentine Emmanuel Govia, age 36 of Thomasville, and Roy Jeffery Prosper, age 41 of Frydendahl, pursuant to warrants charing them in a March 21 shooting incident.
According to police Govia and Prosper were arrested in connection with an incident that occurred on March 21 in Smith Bay. In an apparent altercation, both men brandished firearms and shot at each other, with Prosper suffering gunshot wounds.
Both men were charged with third-degree assault, first-degree assault, possession of a firearm during a crime of violence, first-degree reckless endangerment, discharging/aiming a firearm, possession of unlicensed firearm, possession of an unlicensed firearm within 1,000 feet of a public park, unauthorized use of a firearm; brandishing, exhibiting or using deadly weapon and disturbance of the peace.
Bail for Govia and Prosper was set at $75,000 each by the order of the Superior Court. Neither of the men were able to post bail, therefore they were turned over to the custody of the Bureau of
Corrections pending their advice of rights hearings.