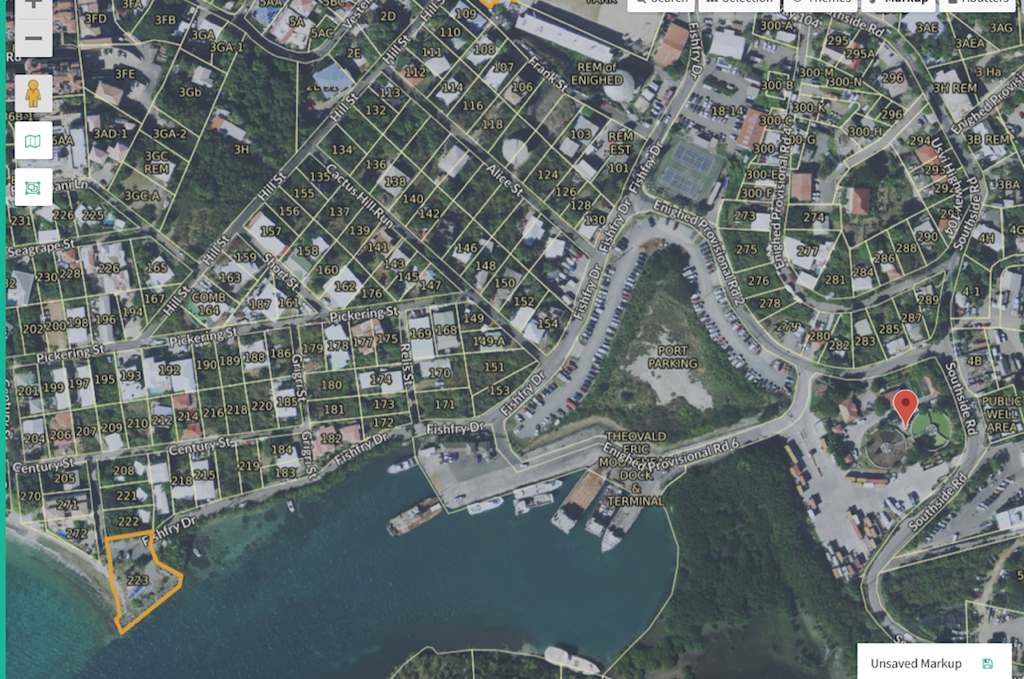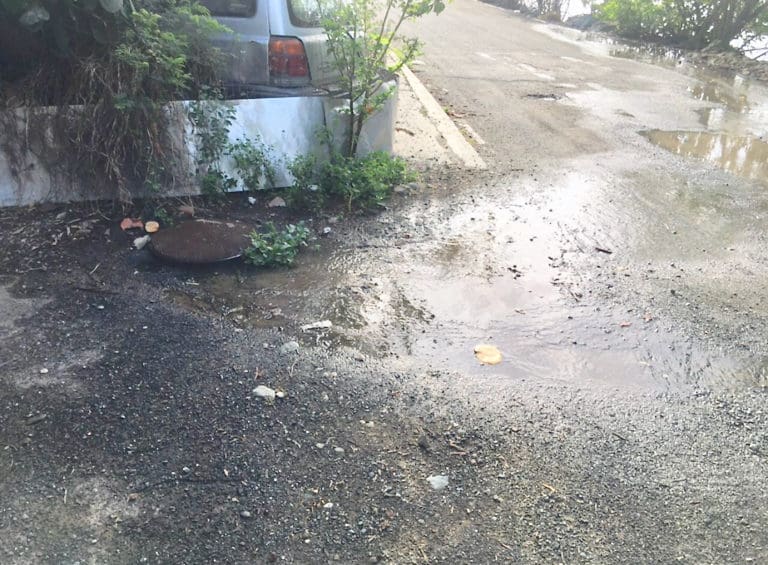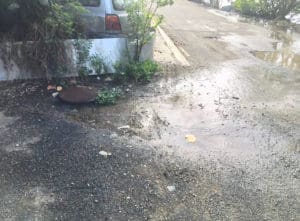 At 10 p.m. Friday, one Cruz Bay resident started sending out desperate text messages.
"I'm ready to go to sleep BUT sewage is pouring out of [my next-door neighbor's] manhole," wrote Sylvia Kudirka. Two hours later, she sent another message, "Can't sleep. Can't breathe. Headache from the smell of sewage. Raw sewage still pouring into the ocean. Please help!"
Kudirka lives near a lift station that pumps sewage from "wet wells" – basically, holding tanks – near Pond Mouth to the Cruz Bay Wastewater Treatment Facility at the opposite end of Enighed Pond.
Malfunctions have been a chronic problem for area residents.
On Monday, the sewage appeared to stop overflowing when a contractor for the V.I. Waste Management Authority found the problem: An electrical cord had become entangled in the pump's mechanism and damaged an impeller, according to Melody Rames, communications director for VIWMA.
"It's going to cost $12,000 to replace the part," Rames said. "People are putting stuff into sewers, manholes, toilets and sinks that don't belong there, and it wreaks havoc on the mechanism that cleans the wastewater."
Rames was especially frustrated because less than a month ago, VIWMA staff and contractors began removing 9,000 gallons of wastewater containing grease and debris at the Pond Mouth lift station and nearby manholes.
"Because of people putting grease and debris in the system, these types of repairs have cost VIWMA $500,000 a year," said Rames. "That's money that could be spent improving our system."
Rames said although restaurants have scaled back because of the COVID-19 pandemic, grease carelessly thrown down drains can still accumulate and affect the pump system.
"We have to get the message through to the public," she said. "The V.I. Code says all businesses producing waste oil must employ an authorized permit hauler to dispose of the used product. Violators are subject to a fine of not less than $1,000 and/or 180 days of imprisonment."
"Even at home, do not put any grease or oil down your drain. To properly dispose of fats, oils and grease in your home, pour cooled cooking oil, poultry and meat fats into a tightly sealed container and discard it with your household garbage. Use paper towels or newspapers to wipe residual oil/grease from pots, pans and dishes before washing."
The 9,000 gallons of greasy water emptied from the wet wells was transported to the Cruz Bay Wastewater Treatment Plant where it was left to dry out before it can be transported elsewhere. That's led to serious odor problems for the residents and businesses in that neighborhood.
"I have received quite a number of calls relative to the putrid odor at the plant," said Sen. Steven Payne Sr. "I reached out to the executive director [of VIWMA], and he stated that a team from St. Thomas was coming over to investigate. They are also bringing 'Odor Eliminator' to mask the smell."
Payne said he had been in contact with VIWMA concerning a number of problems.
"I've been reaching out to Executive Director Taylor in regard to issues on St. John including overflowing dumpsters; issuing trash collection contracts to companies on St. Thomas when we have companies on St. John that can provide the service; and employing and training a St. Johnian to manage the plant so that in the event of a malfunction, that employee can address it in a timely and efficient manner."
Payne expressed frustration.
"I'm not 100 percent sure exactly what's going on at VIWMA," he said. "At times, I was told the executive director is not with the Authority anymore, then he's back with the Authority and now he's not with the Authority. It's extremely difficult to get a direct answer. I must say that every time I had a conversation with Executive Director Taylor, he was more than willing to work on the concerns of the residents of St. John."
"St. Johnians don't ask for much," Payne continued, "however, we expect government agencies based on St. Thomas to prioritize the few demands that we ask of them. We deserve the same quality of access to governmental resources as our sister islands."