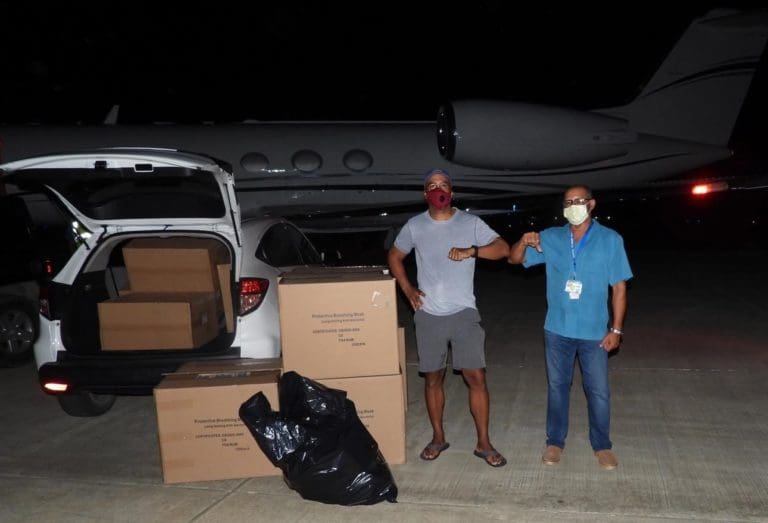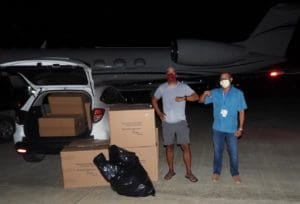 William "Bill" O. Perkins III and Brisa Max Holdings VI LLC have donated 14,000 KN95 respiratory masks to the U.S. Virgin Islands Hospital System to help ensure the safety of the territory's brave doctors, nurses and hospital workers. The masks were delivered to the Roy Lester Schneider Regional Medical Center late on April 22, by Perkins himself.
The U.S. Food and Drug Administration approved KN95 masks, which are substantially equivalent to N95 respiratory masks, for hospital use in early April, at which point Perkins sought to acquire the masks for the territory's medical service providers and first responders. Local hospitals in the U.S. Virgin Islands have been suffering from a shortage of personal protective equipment, including N95 or KN95 respiratory masks, since the beginning of the COVID-19 pandemic.
The Virgin Island Fire Service received 3,500 masks for use by its emergency medical technicians and firefighters.  Deputy Chief of Operations (St. Thomas) Eustace Grant for the U.S. Virgin Islands Fire Service said, "On behalf of the men and women of the Virgin Islands Fire Service, I thank Brisa Max and Bill for the donation of these much-needed masks."
The remainder of the shipment of masks is being donated to other local front line workers and charities like the Family Resource Center. Perkins is hoping to arrange future deliveries of masks to the territory.
Perkins and Brisa Max Holdings VI are glad to be able to support the territory at this critical time. He said, "We all have a part to play in keeping the islands safe and strong. My staff and I are happy for the opportunity to play a small part in that."
Perkins encourages all U.S. Virgin Islands residents to the do their part by following the government's directions to contain the spread of the disease and by donating to V.I. hospitals and local charities if possible.