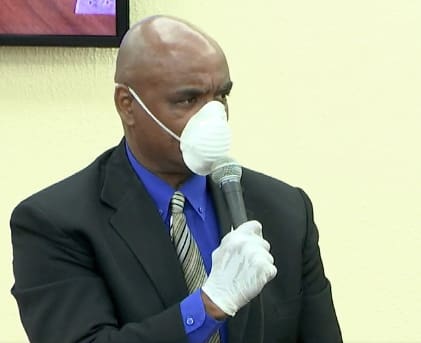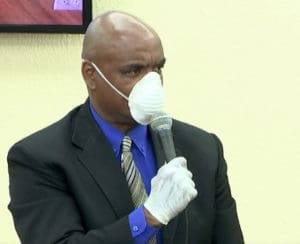 In the past week the Centers for Disease Control in Atlanta announced two new guidelines for stopping the spread of the novel coronavirus.
The first was that people start wearing cloth face coverings that cover their face and mouth in social settings, where social distance is hard to maintain. The CDC used such examples as the grocery store and pharmacy.
Yes, people are doing their best to abide by social distancing practices in these stores, but sometimes situations occur that make this difficult, the center's guidelines said.
The CDC posted two methods to make a suitable cloth covering with no sewing and material that people can find either at home or shouldn't have much trouble finding in stores. (See plans below.)
The CDC website also states: "The cloth face coverings recommended are not surgical masks or N-95 respirators. Those are critical supplies that must continue to be reserved for health care workers and other medical first responders, as recommended by current CDC guidance."
The new guidelines were suggested because recent studies show that people can transmit the virus to others while being asymptomatic and pre-symptomatic.
The second new set of guidelines addresses essential employees that may have come in contact with the virus.
The CDC defines a potential exposure on their website as "being a household contact or having close contact within six feet of an individual with confirmed or suspected COVID-19. The time frame for having contact with an individual includes the period of time 48 hours before the individual became symptomatic"
The CDC now suggests that an employee that may have come in contact with the coronavirus participate in a pre-screen, regularly monitor their health, wears a mask, practices social distancing and regularly cleans their workspace. The "pre-screen" includes a temperature check, and "regularly monitors their health" means if an employee starts to feel sick they go home immediately.