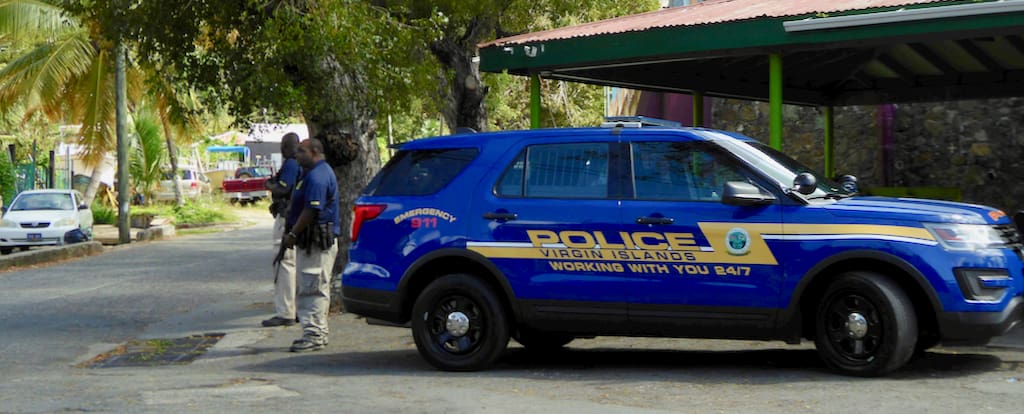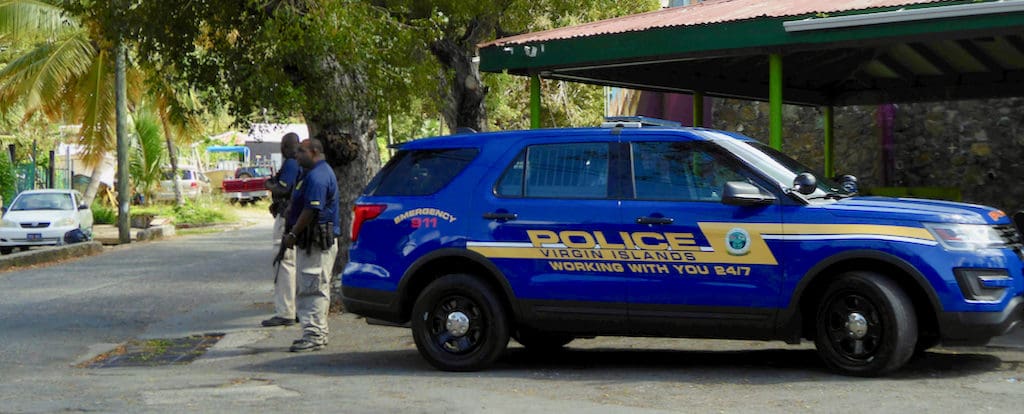 Three police officers were stationed and standing outside their patrol cars at the intersection of Polyberg Road east of the Puma Gas Station on Saturday morning.
A half mile or so to the west of Lionel Roberts Stadium, another group of officers and squad cars offered a show of support to residents of Hospital Ground who have been terrorized  by unchecked gun violence this week.
On a radio broadcast Friday, V.I. Police Commissioner Trevor Velinor discussed the neighborhood where three men were killed, two within 16 hours of each other between Wednesday and Friday morning.
"As people enter that area, and other areas throughout our islands, you are going to have engagement with the police officers asking you 'where are you going,' 'what's your business on our streets, our roadways," he said.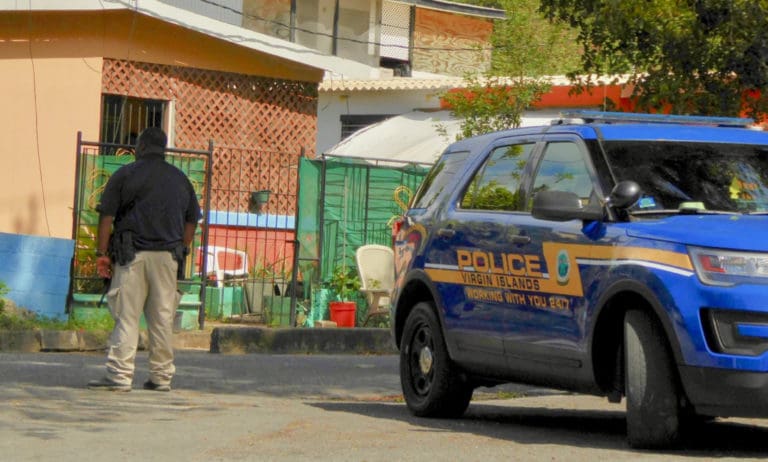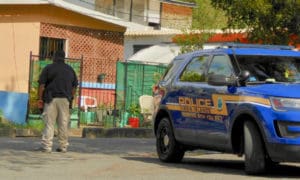 Gun and other violence is not new to the tiny, heavily populated area that extends from the north side of lower Mafolie Road to the western side of Sugar Estate Road.
Residents charge the police with being unconcerned and are often heard to say the police know who is causing all the violence so why don't they pick them up, while police say without the help of the community their hands are tied.
Both may be correct as far as it goes. "Knowing" is not the same as "proving," and without witnesses and/or highly professional forensics investigations, even if police "know" who the problem people are, it's hard win in court. Community members, on the other hand know the meaning of retaliation and few are willing to risk their lives on the outside chance of a judicial win.
Efforts at targeted deterrence in the past from outside policing groups, such as National Network for Safe Communities
which spent almost two years working with a group of officers and others on St. Thomas, have failed to implement its violence reduction program due to a lack of cooperation or shortage of manpower and morale within the VIPD.
Meanwhile, police seemed poised Saturday morning to begin "stop and question" procedures.