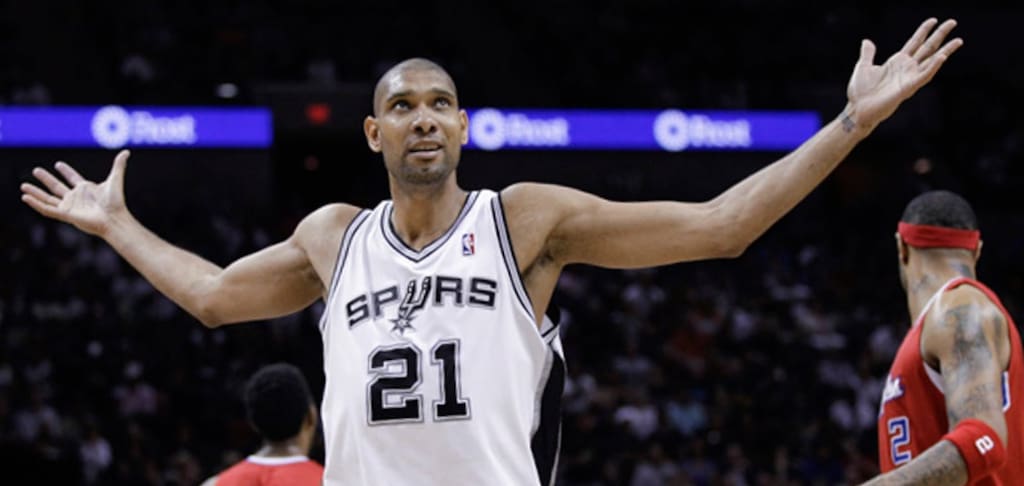 St. Croix native Tim Duncan was announced Saturday as a member of the star-studded 2020 class of the Naismith Memorial Basketball Hall of Fame, a nine-member group that also includes Kevin Garnett and the late Kobe Bryant.
CBS Sports' Colin Ward-Henninger ranked the 2020 class as the second best class ever, only behind the class of 2009 that included Michael Jordan, David Robinson and John Stockton.
Reflecting on his achievement, Duncan said, "You always get the question, 'What would you change? What would you do differently?' And honestly, I don't think there's a thing I would do differently."
Duncan is just one of four players to be drafted No. 1 overall in the NBA Draft, win Rookie of the Year, MVP and Finals MVP. The other 3 are Lebron James, Shaquille O' Neal and Kareem Abdul-Jabbar.
Duncan went on to win five NBA Championships with the Spurs, was named Finals MVP three times and NBA regular season MVP twice over his 19-year playing career.
During his time with the Spurs, he made the All-Star game 15 of his 19 seasons in the league and the Spurs won 50 games in each of the last 17 years of his career, the longest streak of 50 plus wins for any NBA franchise. (The streak extended one year past Duncan's career and finished at 18 straight years.)
Duncan is 14th overall in career points in NBA history, scoring 26,496 points, sixth overall in NBA history in career rebounds, with 15,091 total, and tallied the fifth most blocks in NBA history, recording 3,020 throughout his NBA career.
The Spurs social media team posted video messages from some of his key teammates during the team's historic run of 50 or more win seasons, Tony Parker and Manu Ginobli.
Duncan's alma mater, Wake Forest University, where he was All-American twice and Player of the Year in his final season as a Demon Deacon, posted this video shortly after the announcement.
The hall of fame ceremony is expected to happen on Aug. 29 but could be delayed until October because of the COVID-19 pandemic.
Also announced as new Hall of Fame members Saturday were four-time National Coach of the Year Eddie Sutton, two-time NBA Champion coach Rudy Tomjanovich, 10-time WNBA All-Star and four-time Olympic gold medalist Tamika Catchings, three-time NCAA National Championship Coach of Baylor Kim Mulkey, five-time Division II National Coach of the Year Barbara Stevens and longtime FIBA executive Patrick Baumann.