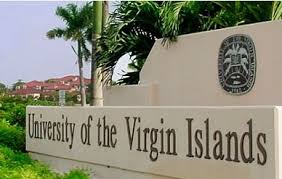 An employee of the University of the Virgin Islands recently died from COVID-19 in Kentucky, the university announced.
According to a notice sent to students and staff, Jason Brewer, director of the Center for Student Success, left the territory on March 23 and was in Kentucky from March 24 until his death.
UVI President David Hall said he has been in contact with the Department of Health about this case. He asked anyone who was in contact with Brewer from March 18 through his departure on March 23, and who has symptoms (a cough and/or fever) to call the Department of Health at 340-712-6299 or 340-776-1519 so they can be tested. Anyone who had contact with him within this period and is not experiencing any symptoms does not need to be tested at this point, Hall said.
"Jason's passing is an extremely sad moment for this community," Hall said.
"This additional information makes it even more challenging for all of us. May his passing serve as a sobering reminder of the enormous impact of this pandemic which we now confront, and may it also compel us to be even more vigilant in caring for ourselves and those around us," he said.
There have been no other public reports of any Virgin Islands residents dying from COVID-19 to date. The Department of Health reported 30 patients confirmed positive for COVID-19 on Sunday and on Tuesday sent a notice saying the number remained at 30. While majority of cases are mild, around 20 percent of people who contract COVID-19 require hospitalization, while between 1 and 2 percent of cases are fatal.