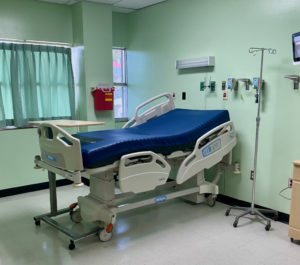 Just last week a 12-room intensive care unit was opened at the Gov. Juan F. Luis Hospital, an addition that can be used if and when the novel coronavirus causes critical sickness in St. Croix residents.
The previous ICU, with six beds, had begun deteriorating before the 2017 hurricanes with "environment of care" issues such as bad air quality and mold. After the destruction brought on by the storms, the unit was closed.
With funding from FEMA, the unit has been rebuilt to twice the size. There are two additional anterooms that can be converted to negative pressure rooms for isolation during the pandemic.
"The unit is closed off from the rest of the hospital, operates with its own supply room and provides much better traffic flow. We are excited about adding this extra layer of protection that will help to keep our patients and staff safer," said Dr. Carol Shores, JFL critical care physician, in a news release announcing the opening.
The new ICU includes special UV lighting that "scrubs" the air, according to Chivonne Thomas, counsel and public information officer for the hospital. The UV-C – ultraviolet germicidal irradiation system –kills air and surface pathogens within a 10-foot radius of each light. The lighting will also kill COVID-19, she added. The cost of refurbishing the unit was $1.7 million.
As of Wednesday, there were no coronavirus patients at JFL. Following the Department of Health procedures, sick patients are advised to go to an urgent care center or private physician before going to the hospital. If the symptoms fit and the patient is sick, they will be referred to the emergency room. Dr. Esther Ellis, the territory epidemiologist, will be notified and will order testing for the illness, if it is needed.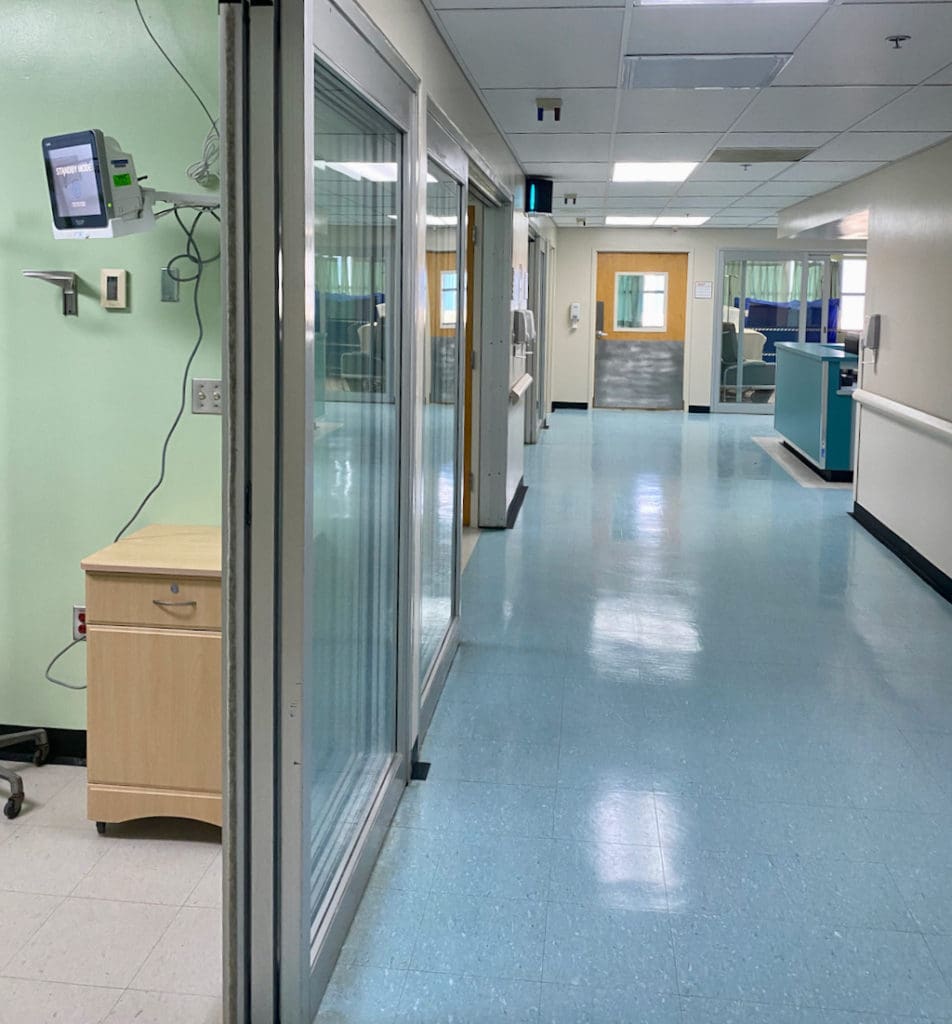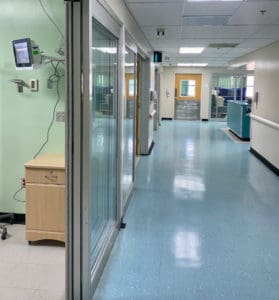 Patients and visitors who enter the hospital premises will be met by members of the JFL security team at the front gate. There will be a tent, table and guard to help with screening potential patients and visitors.
To curtail the spread of the virus, JFL has instituted new visitors restrictions. Anyone younger than 18 years old or older than 65, with a fever or a case of COVID-19, will not be allowed to visit. Likewise, pregnant women and those who are immunocompromised will be prohibited. Patients will be allowed one visitor at a time between 11 a.m. and 6 p.m. and visitors must wash their hands or use sanitizer before and after the visit.
Overall, more staffing is needed throughout the hospital, not just for the ICU and not just because of the pandemic. Thomas said there is an active search for qualified physicians, nurse practitioners, certified medical assistants, respiratory therapists and others. Hazardous pay incentives are available for those providing direct care to coronavirus patients. The hospital is also trying to hire a critical care response team.
"No one has what they need," Thomas said, especially in this time of COVID-19.